Latest news
September 6, 2022
Crew Leen, Dirk-Jan, François, Alexander, Jan-Maarten, Michel Huyghe, Pieter K and myself.
After a reasonable start, we lost distance on Sun Fast 3200 Cora, which was sailed double handed and gained with every puf of wind on us.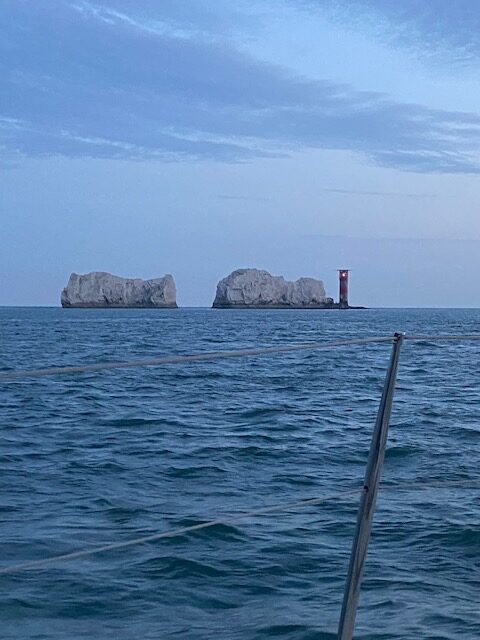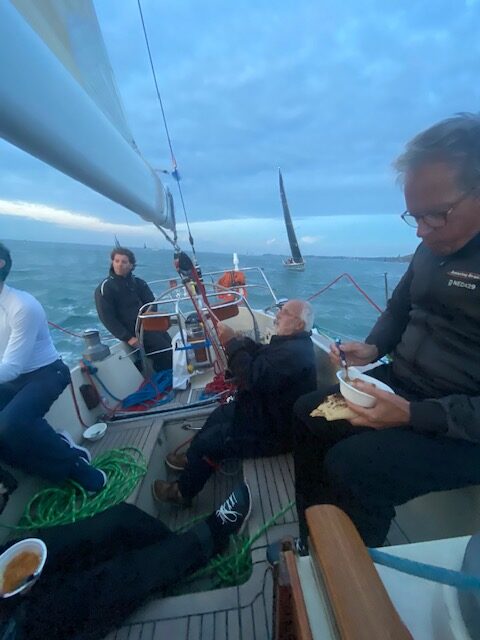 It was difficult to find the best route to Cherbourg and to be honest I never could make a decision. However after my second sleep the other navigator on board, Pieter Köhne, had found a route with help of his Android based program and a last wx forecast which looked right away very well to me.

Still we had to deal with Jam, Arcsine, JPK Jandaga, Jago and Purple Mist, which all had a shorter distance to sail than we, but most of them were East of us whilst the up coming water (going East) still had to start.

Pieter's plan paid off 100% and we passed all boats except Cora. Thus we became 2nd in IRC Class 3 with 24 competitors, including three JPK's 1010. I believe that we have beaten each time JPK Jandaga (last time in RORC Channel Race), which became champion in RORC's season in Class.
It all gave us a happy feeling to have this score with so little wind. Our G1 Light we had to change to G1 Medium only one time at 5am.
Laura: congratulations with your nomination as Irish sailor of the month. We are missing now an Irish flag on board, but since our Dutch flag probably stayed in Cowes, we have no flag to show at all. 🇮🇪🇳🇱

Anyhow Sophie, Catherine and Gypsie awaited us at the dock and after the price giving in Cherbourg (port Chantereyne), we moved to Sophie's farm in Morsalines, 30 minutes away (by car).
Here the festival started: swimming in la pointe de Jonville, shooting apples in the garden and the preparation for a very nice dinner by Chatarina, Jan-Maarten and Sophie. I was in charge to pour the Champagne.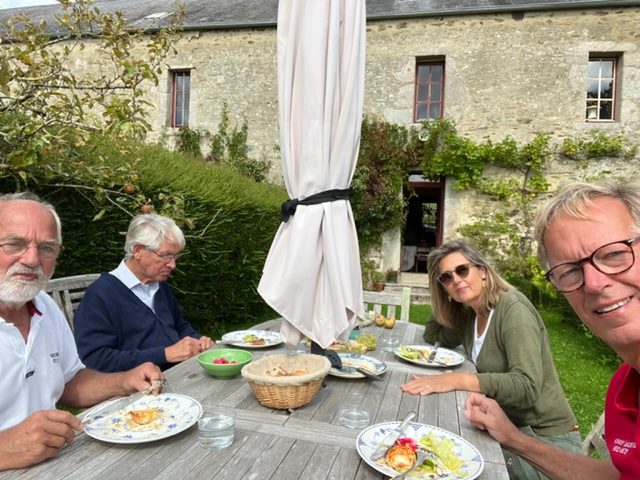 Sunday we sailed Winsome (with G-3) from Cherbourg to Ouistreham with the entire crew, except our 50% Frenchman and our 100% Belgian.
Nice wind, not too much waves and we started in the eddy of the eb so we had a favourable tide of plus 1-1,5 knots all the way and we arrived in time for the locks in Ouistreham.
We stayed in Hotel de Normandy and passed the first bridge to Caen at 10:10.
Alexander, Jan-Maarten and Pieter K took two hours earlier the train from Caen, via Paris in the TGV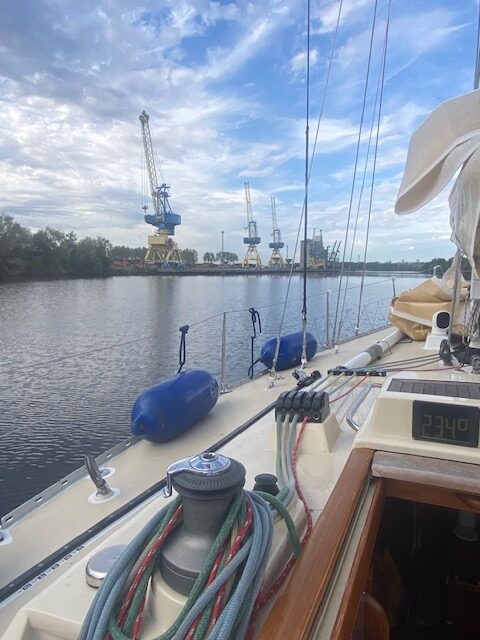 After a discussion with Marc Lefebvre of the Chantier V1.D2 we were picked by Sophie and drove again to Morsalines.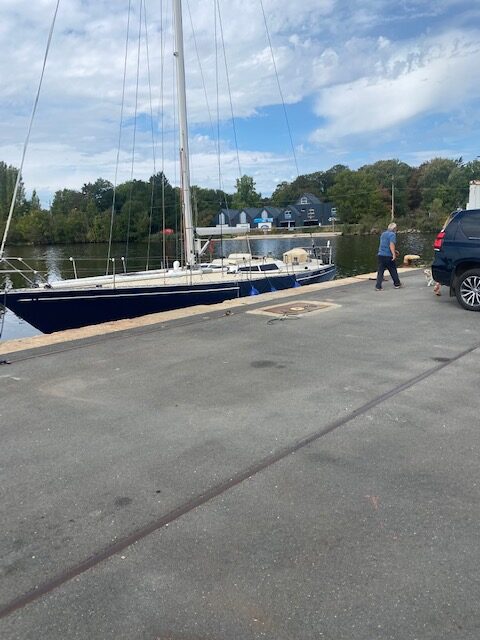 Yesterday the last three of us returned to Holland including all sails, which are still stored at EHBD (Budel)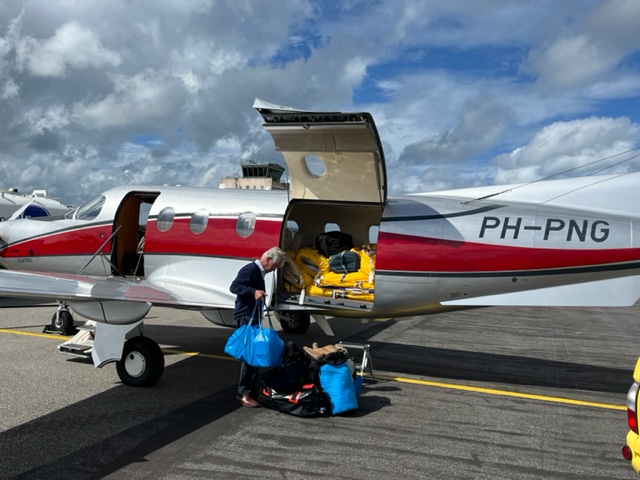 My third grand son (Maas) picked us up in Budel with the Beuker.
This was the end of season 2022 with Winsome