Winsome's wintersleep starting this week
October 8, 2012
Winsome has been delivered by papa Floris, mama Floris and Floris Junior to Berthon Boat Company in Lymington last weekend. There she will be this winter in the capable hands of Dave Street and his collegues.
This photograph was taken on the Medina leaving for Lymington with papa Floris under the boom and mama Floris on the steering wheel.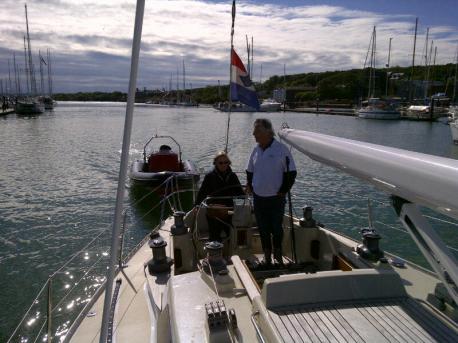 Reports on this webpage has been somewhat slow in the last weeks, but I promise you more news about all what will be happening in the Berthon Boat Company in the winter soon.
Having reached 40 years in September, Winsome needs a proper wintersleep.