3 November. 9th leg OIZH-VAAH (Ahmedabad) 779 Nm
November 4, 2017
On our way from the hotel to the airport we did see some unusual bill boards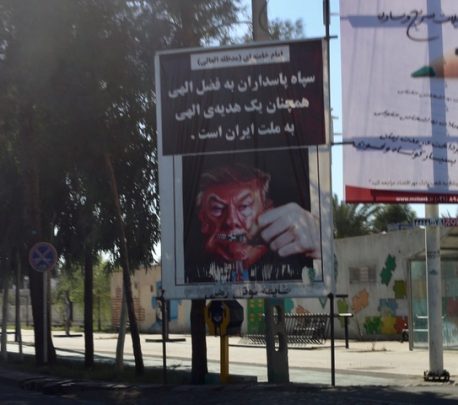 Mr. Trump publicity….. in Zahedan on the way to the airport
We came early at the airport, but we could not have foreseen that here everthing went ultra slow.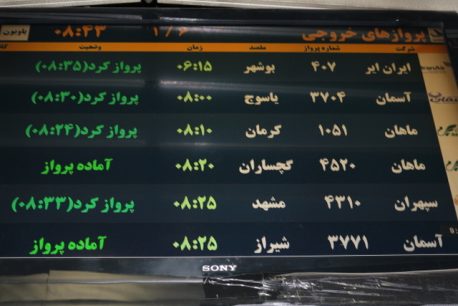 which one is our flight……??
One luggage check at the wrong place, followed by two at the right place.
The local travellers did not give the impression being in any hurry at all.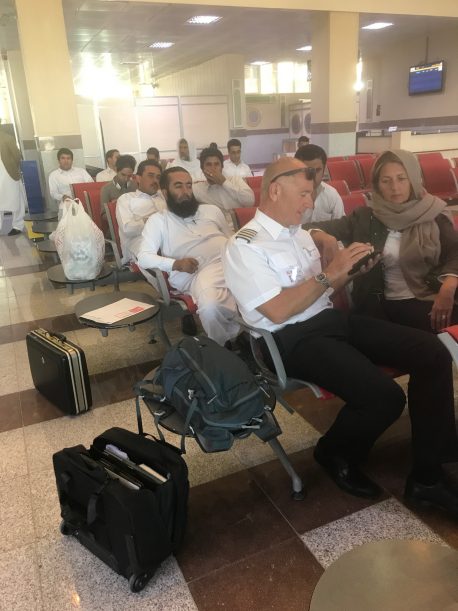 Our friend Alireza showed up, laden with presents prepared by his wife Tahereh. To our surprise the Teheran' Agent showed up. He had taken a flight from Tehran that morning, just for that purpose. 'Wie zal dat betalen, zoete lieve Gerritje?'
We said good bye to everyone, including our supervisor, who always followed us like our shadow.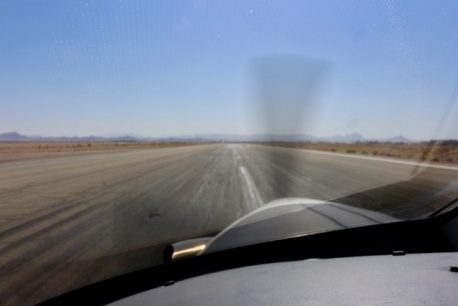 lined up 35L at OIZH

we are leaving Zahedan and Iran
We had to avoid some CB's but other than that it went alright, including our passage over Pakistan, which requires special skills in which is well trained over all these years. It includes calling Karachi Radio and spell out a security code. Without that code (..) well you may guess.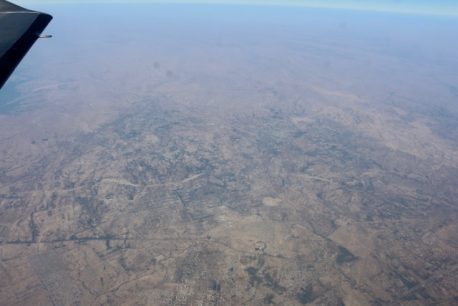 over Karachi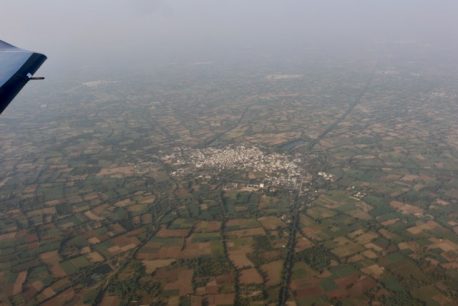 short before landing in Ahmedabad
In Ahmedabad Sophie found us a very special hotel called The House of MG. I will write about it on my next blog together with our flight to Coimbatore.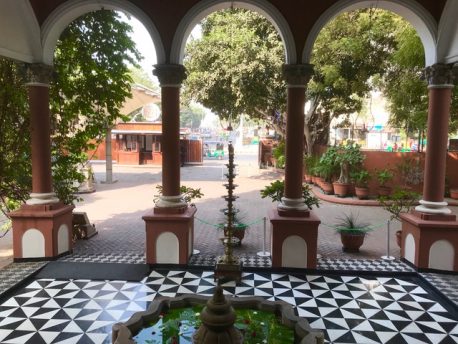 Ahmadabad: noisy TUG TUG's and other traffic just outside of the hotel