6th leg which appeared to be no leg, or Djibouti to Djibouti
November 27, 2012
Welcome back to Djibouti.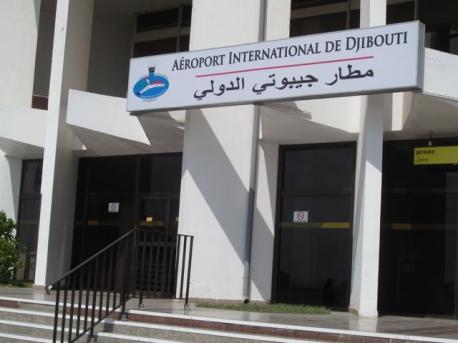 Today we had a slow day. We could not take off at our scheduled time 10:00 local, because the President of Somalia came to visit his counterpart in Djibouti.
We took the opportunity to update the software of the instruments on board. I succeeded to do this [for the experts it was the 540 Mb Blue CD number 242012] in a record time of just 55 minutes, including GPU [Ground Power Unit] and connecting the cables inside the a/c.
NAV data update with a GPU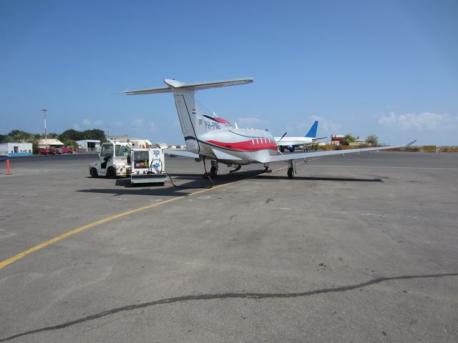 update successfully completed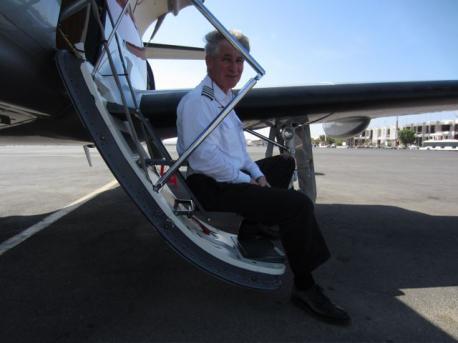 Still we were somewhat nervous about the coffee. This time, number 5, all was set to become THE COFFEE FLIGHT. We had our coffee container filled with coffee, we did not forget to take it on board and placed it in it's position. What could still go possibly wrong? Wait for the end of this story.
All of a sudden we received following message from Andy Farmer, our flight dispatcher or call him our flying brains:
"Please note Kenya CAA has just advised our agent in Wilson [this is a small airport in Nairobi] that the permit number is not valid for landing. It is a mistake in the CAA system so I have asked Wilson to liaise direct with CAA to amend from overfly to landing. I will update you soon."
Well, well, we were not very hopefull that the permission would arrive in time to land in daylight and in VFR [Visual Flight Rules i.e. when one can see at legally formulated distances] at Wilson Airport. Andy received a confirmation it would be given at 13:10. We set ourselves a deadline of 13:00 local time which deadline we prolonged two times with 10 minutes. Then we made the a/c in order for another night in Djibouti. At 13:25 the landing permission came, but after a short hesitation time during which Urs discovered it was not ideal weather for anight landing without IFR [Instrument Flight Rules] Procedure, we sticked to our plan and started the 2nd process of passing customs etc.
Much to our regret we had to take the coffee container back to the hotel to make tomorrow attempt number 6. We have to leave the hotel by 05:45, so the chance to have a breakfast and get coffee at that time of the day is slim. In short, our coffee-attempt number 6 may fail as well.
So again the question: can we fly without a woman on board must be answered with a firm and loud NO. Sophie is aready in Nairobi with Peter and Sylvia van den Hoek. No dinner for us at Muthaiga Club, but at the buffet restaurant in the Sheraton Hotel.
We had a nice welcome at the hotel. They increased our rate with some 50%. My statement that my customer status with KLM is no better than with AH [a mega grocery store in Holland] must be extended to a larger group of service providers. Urs is a Starwood Preferred Guest, but that helped as little as a Platinum or Gold or Silver Card with KLM.
After we waited four hours for our rooms, we went swimming in and sleeping outside of the pool.
We are ready for new surprises tomorrow.
Will be continued.