Shiraz, Iran to Dushanbe, Tajikistan
June 10, 2013
It was not easy for us to leave Iran, as strange as such a sentence may have sounded to myself one month ago. The country is nice and the people are warm.
Anyhow we are in a similar situation as Jules Verne when he made his trip in 1873,  i.e. no time to loose. We had no option but to depart, so we departed.
The only negative remark about calling Iran I have to make, is that the cost for handling were exorbitant. For handling the a/c at Isfahan and at Shiraz we had to pay the equivalent of a first class ticket Amsterdam-Boston MA. Not very funny.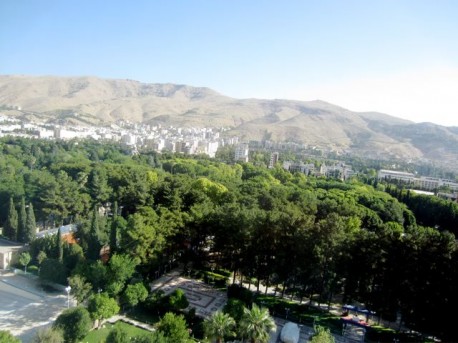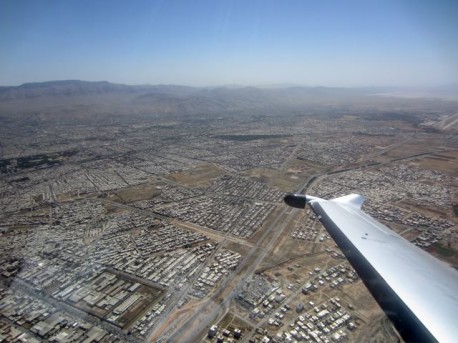 I am proud to report that I hand-flew the first part of the departure to FL270. No oscilations, no more banking than 20 degrees in the SID [Standard Instrument Departure]. Urs was surprised and happy. I felt very proud, but at the same time I do realize I have to thank Niels, Ruud and John to get me at this level.
After the SID It was an easy flight of about 4:30. What surprised us was an OAT [Outside Air Temperature] of only -17 degrees C at FL270, which means that according to the book knowledge the temperature on the ground must be as high as 37 degrees Celcius [-17 plus 54].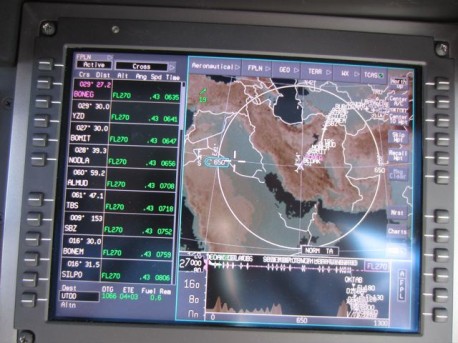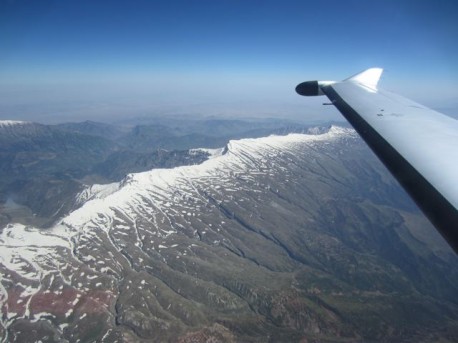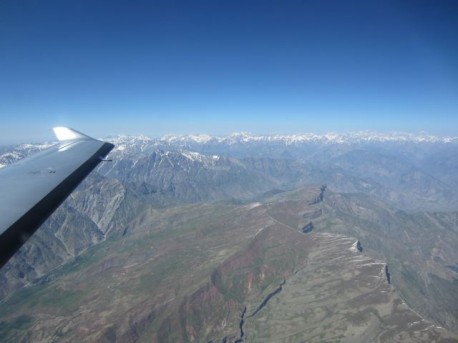 After landing it took us quite a while to get things sorted out.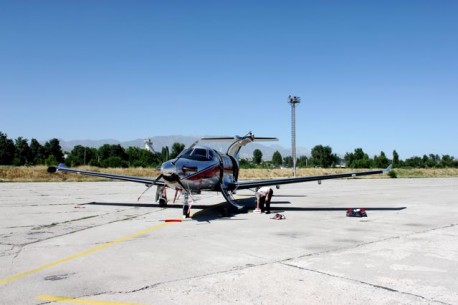 We had to accept another standard of Jet fuel, the Russian TC1, but good enough for our P&W, and we needed to test the magic drain instrument developped and made by Leen Hoogmoed. Leen it works very well and I am sure that you will be able to sell it to Pilatus at a very high price, once they understand how it works. So you may need to write a manual, can you do that?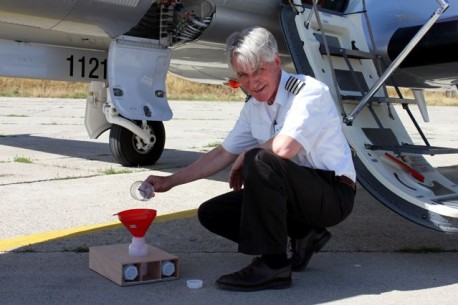 We left the a/c at the airport in Dushanbe and moved by taxi to our hotel, the Hyatt.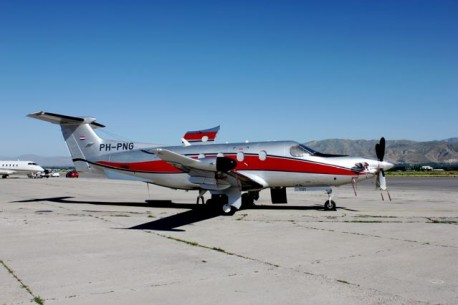 Dushanbe looked quite ok, modern, clean and well organized. Enormous buildings reminding us of the Russian time indeed.
Blog will be continued in Novosibirsk.