Entertainment in Southampton
August 4, 2016
On Monday we lifted Winsome at Medina Yard. It was the quickest lift ever. It did take no more than one hour altogether. The hull looked good and clean, except for some scratches at the bottom of the keel.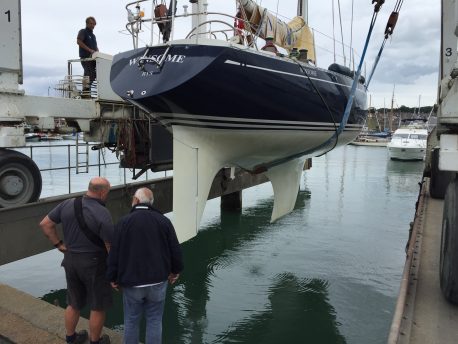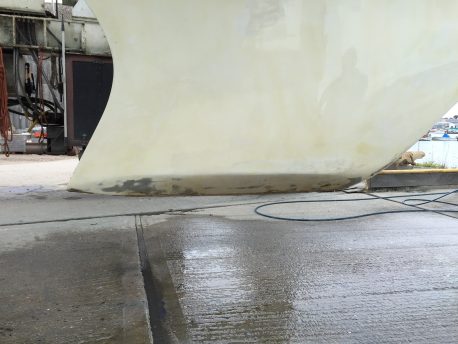 The submersible Sevenstar vessel Super Servant 4 arrived last night in Southampton, to load two Sunseekers for Malta. We, Leen Floris and myself, considered a visit to the Super Servant 4 an appropriate reward for all our preparations to Winsome after our finish in the RORC Channel Race. We could see her pass the Medina from the Esplanade.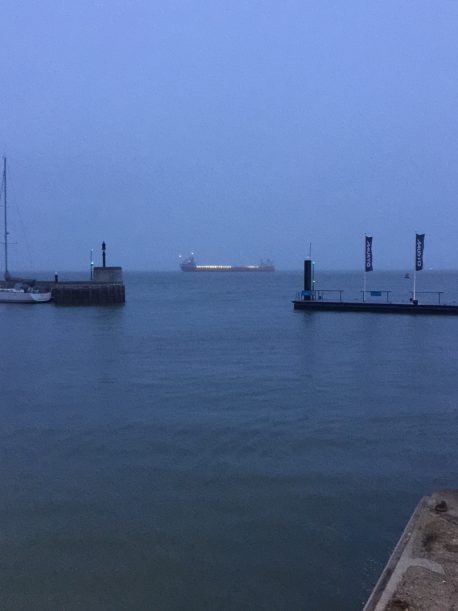 We had an interesting visit to Super Servant 4 where we met a knowlegable and certainly capable Russian Captain who sailed on numerous Spliethoff vessels such as Egmondgracht and Levantgracht. He told us consdering to leave to the West i.e. via the Needles and we just observed he kept his word.
It was for me not only the first visit to Super Servant 4, but to any submersible vessel in general.