Next (but certainly not last) winter project with Berthon Boat Yard in Lymington
October 17, 2017
Straight after our return from Cherbourg, we unloaded Winsome at East Cowes Marina, still on Sunday night. The next day we encoutered one of the  most chaotic returns home ever:
1. Leen and Florent motored Winsome to Lymington.
2. I had promised to come to Lymington by Audi via Wightlink, but I could not get a booking on Wightlink until 6pm, so I returned to Cowes and asked Leen and Florent to book seats at FlyMayBe to Amsterdam which they did.
3. In Cowes I met unexpectedly Sophie (she travelled with Joost Heikens by Ferry Cherbourg-Portsmouth) since she could not get on RedJet, because of an accident by RedJet on the Solent. We decided to book the Audi on WightLink from Fishborne at 3pm. Because of a technical problem we had only a transit at 7pm.
4. In the meantime Leen and Floris were stuck at Southampton. No aircrafts available so FlyMayBe finally booked them in a Southampton hotel and on a flight the next day.
5. We had an extreemely quick passage to Dover but our P&O Ferry departed with more than four hours delay. We arrived after midnight in Calais and stayed in a hotel in Gravelines.
6. The lucky guys were Alexander who took a train Valognes-Paris-Amsterdam on Sunday morning and Joost Heikens who had a flight on Sunday with FlyMayBe.
Now Winsome is in the good hands of Berthon. Her brand new mast and her 45 years old keel were taken off. Next developments as to operation Pettycoat are to follow. Here below some photographs. For explanations best is to call Leen.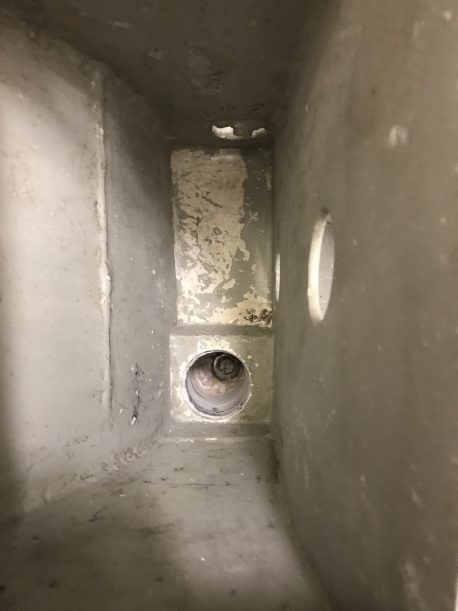 keel bolt discovered and ready for keel operation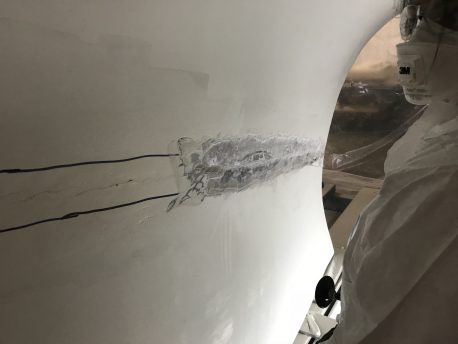 keel still in place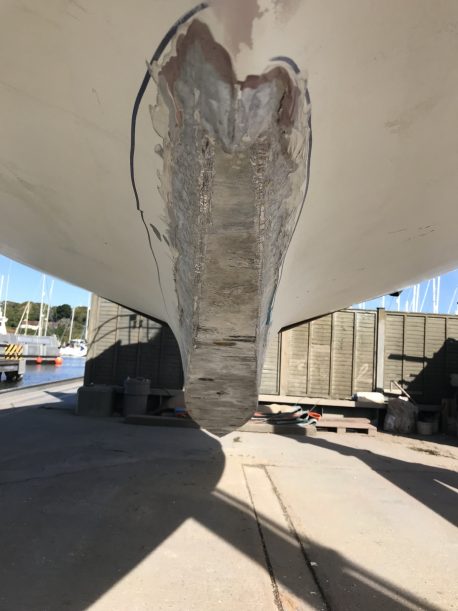 keel taken off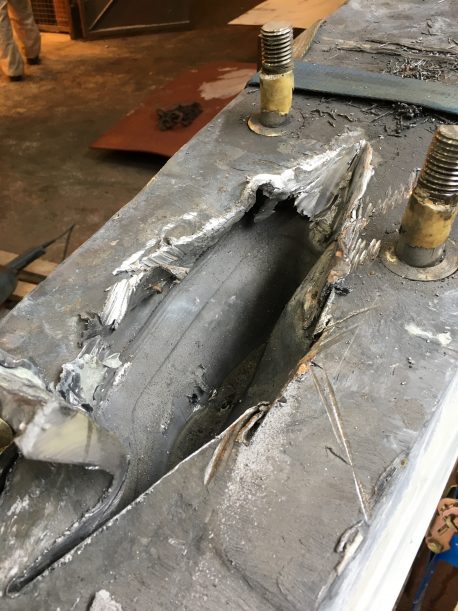 void in lead of the keel