18 November 17th leg VVDN-VTPH (Hua Hin) 609 Nm
November 21, 2017
From this moment and position, airport of Dà Nãng, our heading started West. We reached in Dà Nãng our most Easterly point at 108 Degrees East. Before I will start writing of this flight in another direction, some observations of our trip so far.
Our trip did cover until now 9.459 Nm. If you calculate 108 degrees x 60 Nm the total is 6.480 Nm, so one can see that we did not go only East. My blogs have made that clear already, at least I hope that.
What I did not write is that we changed our flight schedule after Dà Nãng: we skipped Saigon, Koh Samui (La Christina would arrive anyhow too late, being afraid she had to board Pilatypus), Varanasi and Isphahan. We added Kolkata (for a fuel stop only) and Sjarjah UAE (for a fuel stop and a second visit to Dubai/Ryanne).
Until now we lost everday one hour due to the Time Zones, but now we will get back all those hours again. Our days will become on average two hours longer but unfortunately that advantage will be off-set by head winds. So we win nothing at the end of the day.
Who was our best handling agent? Well we have troubles to decide if it was the charming lady Yamin in Mandalay, or the super correct gentleman in Hanoi. We call it a draw.
The worst day: no doubt, our black day in Kolkata.
Where did we get the most people standing around our a/c whilst taking fuel: El Alamein. Believe 11.
What was our nicest hotel so far: no doubt MG Hotel in Ahmedabad.
Which visits were most emotional for me: Alexandria/Mr Milad Abou Saif and Tehran/Farideh-Farbod Farhangmehr.
Which city was completely else than we expected: Hanoi (positively).
As to our flight.
A good departure from this hyper modern air port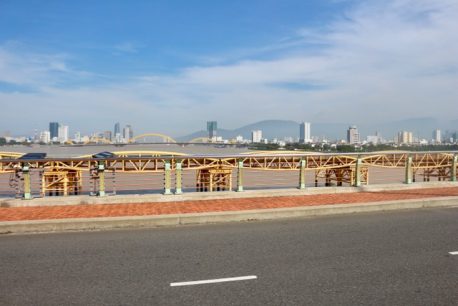 Dà Nãng, Vietnam – a modern city… – In the background the snake bridge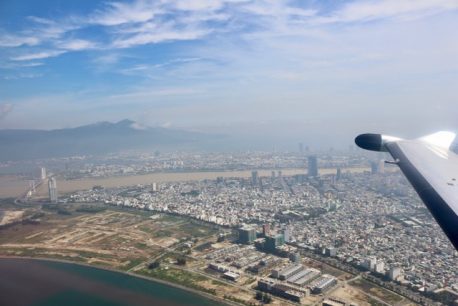 departing VVDN Dà Nãng, Vietnam
It was a short and easy flight and we knew that my friend Ulf Eriksen would be waiting for at the air port of Hua Hin.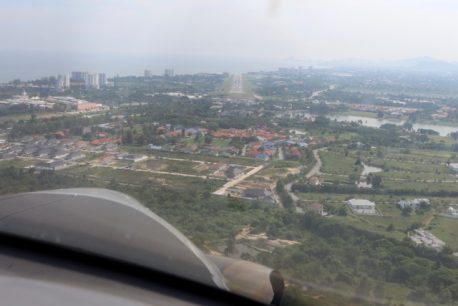 Straight into the sea, but the RWY has a lenght of 2 km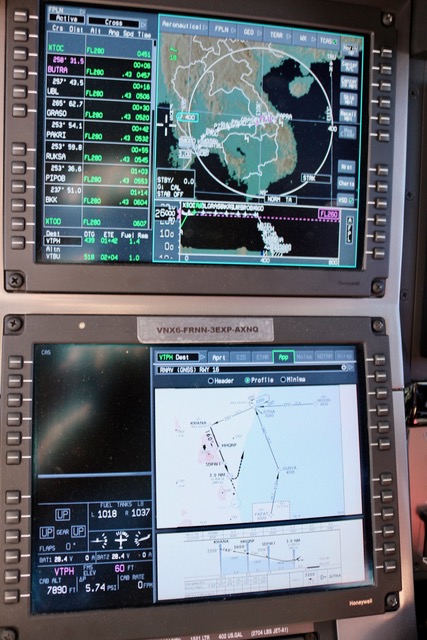 RNAV Arrival RWY 16 at Hua Hin 
Ulf received us. Except for two parked a/c there was not any activity. Then the incredible happened. After I showed Ulf around the a/c I wanted to take my iPhone from the cockpit, but it was not there and in spite of a complete search of at one hour, we could not find it. I used the iPhone during the flight to check the phone number of Ulf in order to call him with the Iridium. So we finally left the airport with an empty feeling pocket.