WINSOME wins IRC 2C in the JP Morgan Round the Island Race 2010
June 25, 2010
19th June, a day for Dutch victory.
In the early morning of Saturday 19th June 2010 WINSOME and her crew woke up after a short night. For some of us it was quite hard to get out of bed, because only a few of us get up at 4:45 on a regular base. As WINSOME, breakfast and lunch were already prepared by Floris, there was not much to do, but get up, go sailing and enjoy.
Harry, Andy, Jasper van Mens, Joost Dantuma, Hidde, Floris and Boj were this year's crew for the JP Morgan Asset Management Round the Island race.  Everybody got the weekend off, nobody left an oil well open somewhere, so we were all more than welcome to sail around the Isle of Wight with 1753 other entrants.
Our start was at 5:50 BST. Prior to the start we set Deckman up to give us some advise. Although Andy and Boj timed a practise run, we did not get off in the right way. We were in the strong tide towards the West 200 yards out from the RYS, though a minute and a half late on the line (as Deckman had already calculated). Some boats inshore of us did very well and gained about 300 yards towards Hurst Castle. The fact that a J 92 kept us up most of the time did not help.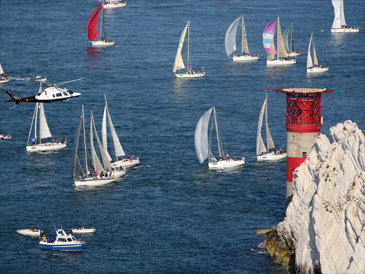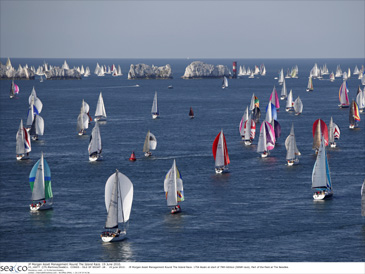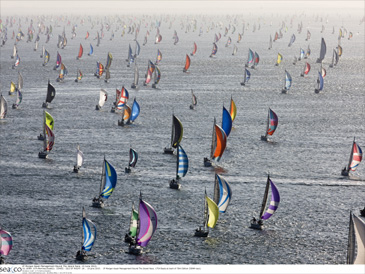 After Hurst Castle, with some advice from Deckman and mainly on Andy's experience we chose to sail close to the Shingles, were the strong tide pushed us. This allowed us to take over a dozen of competitors.
Just before we wanted to round the Needles inside the Varvassi Wreck, it looked like all would go wrong, as an opponent tried to sail us outside the wreck on starboard.  We chose to slow down and pass astern. We rounded close to the Needles Lighthouse, by which we must have overtaken about 300 other entrants.
We picked up new wind quicker then other boats. An old opponent Yes!, could not keep up with us on the close-hauled course towards St. Catherine's Lighthouse.
On the beat/close-hauled course towards Bembridge ledge, we kept close to the Island shore, to sail out of the tide. We sailed well, but made two mistakes. When we were to make Bembridge Ledge, we tacked to avoid a starboard boat. In retrospect this would not have been necessary, a duck would have avoided contact and we still would have sailed towards Bembridge Ledge. By mistake for a short while we thought we had to sail towards West Princessa, though this mark was no part of the course.
On this 10 NM leg we chose not to change headsail. As the wind got op to 21 kts we were still sailing the No I Genoa. This proved to be right, as the wind got slightly less after rounding Bembridge Ledge.
The beat from Bembridge Ledge towards No Man's Land fort was probably our worst part of the race. We lost both on boats who chose to sail out and on boats who hugged the shore. In the beginning we did not trust the Deckman accuracy enough to hug the shore. After we changed to Transas our navigation improved.
On the final leg towards Castle Point (Finish) we were about the only boat to sail close to the island shore, to stay out of the tide. As all the others had about 1,3 kts of tide slowing them down, we had about 0,3 kts of tide on the bow.
After a fantastic day of sailing, with excellent tactics, great  boat handling, and only a few mistakes (all pointed out above with the purpose to lean from) we sailed across the finish after 7 hrs and 35 mins, 7 hrs and 31 mins on corrected time.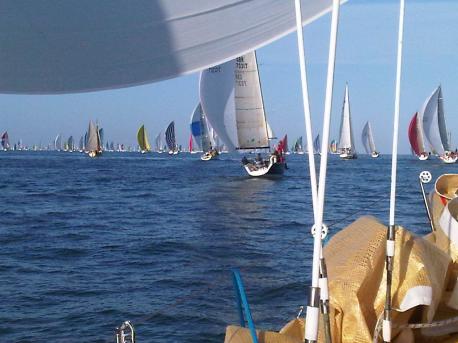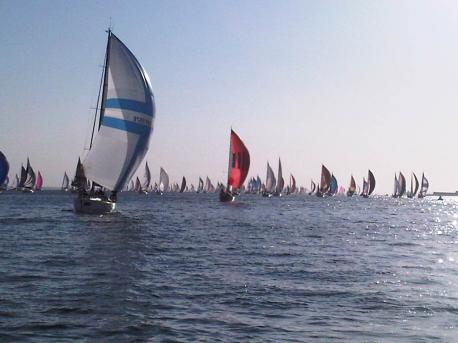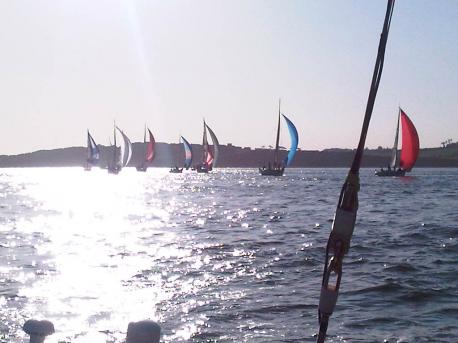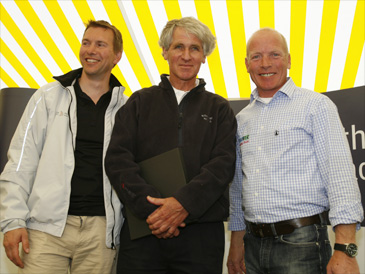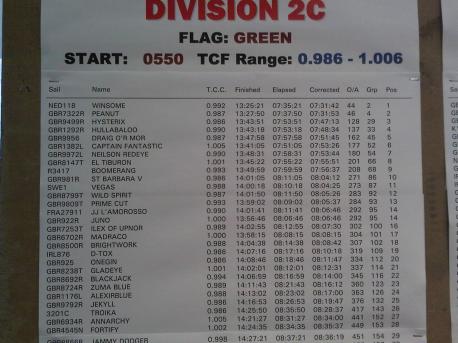 Lesson we have learned from this race:
1. Sail your own plan, and do not get stuck as other boats try to push you in directions you do not wish to go. Don't race one competitor, race the fleet.
2. Check your destination on a regular base with other crew.
3. Trust Deckman where you think you can, but keep your own sailor's mind in the game.
4. For extreme close navigation purposes Transas is superior to Cmap MAX PC charts, used in by B&G in Deckman.
5. WINSOME and her crew are in a winning mindset.
6. Yeah, she can….
Post by Boj | June 25, 2010 |