Cherbourg Race
September 6, 2014
Not so much wind at the start of the Cherbourg race. The current pushed us and some other boats in a trafic-jam at the pin-end buoy. After that we had to get out of te way for Loveboat.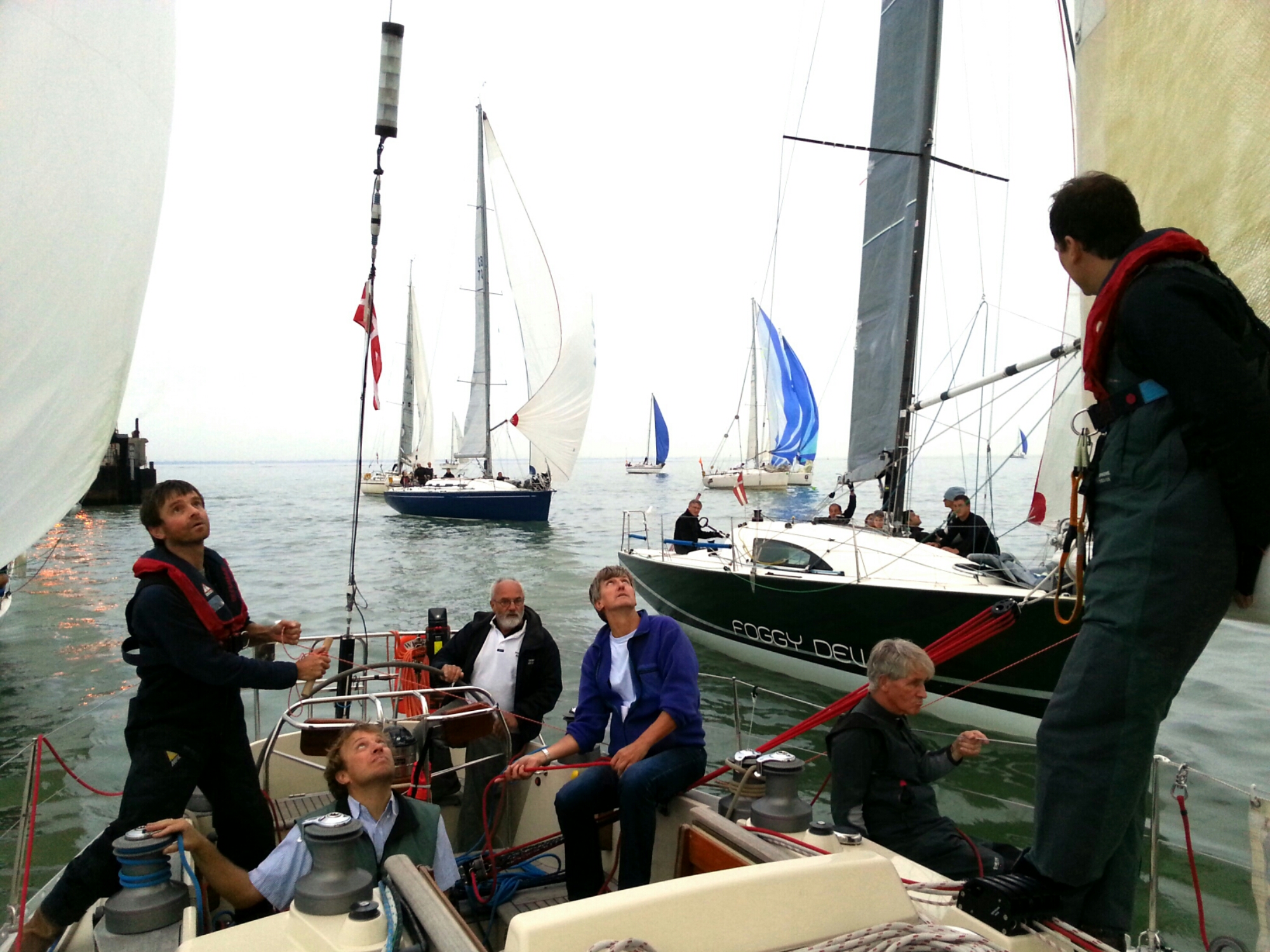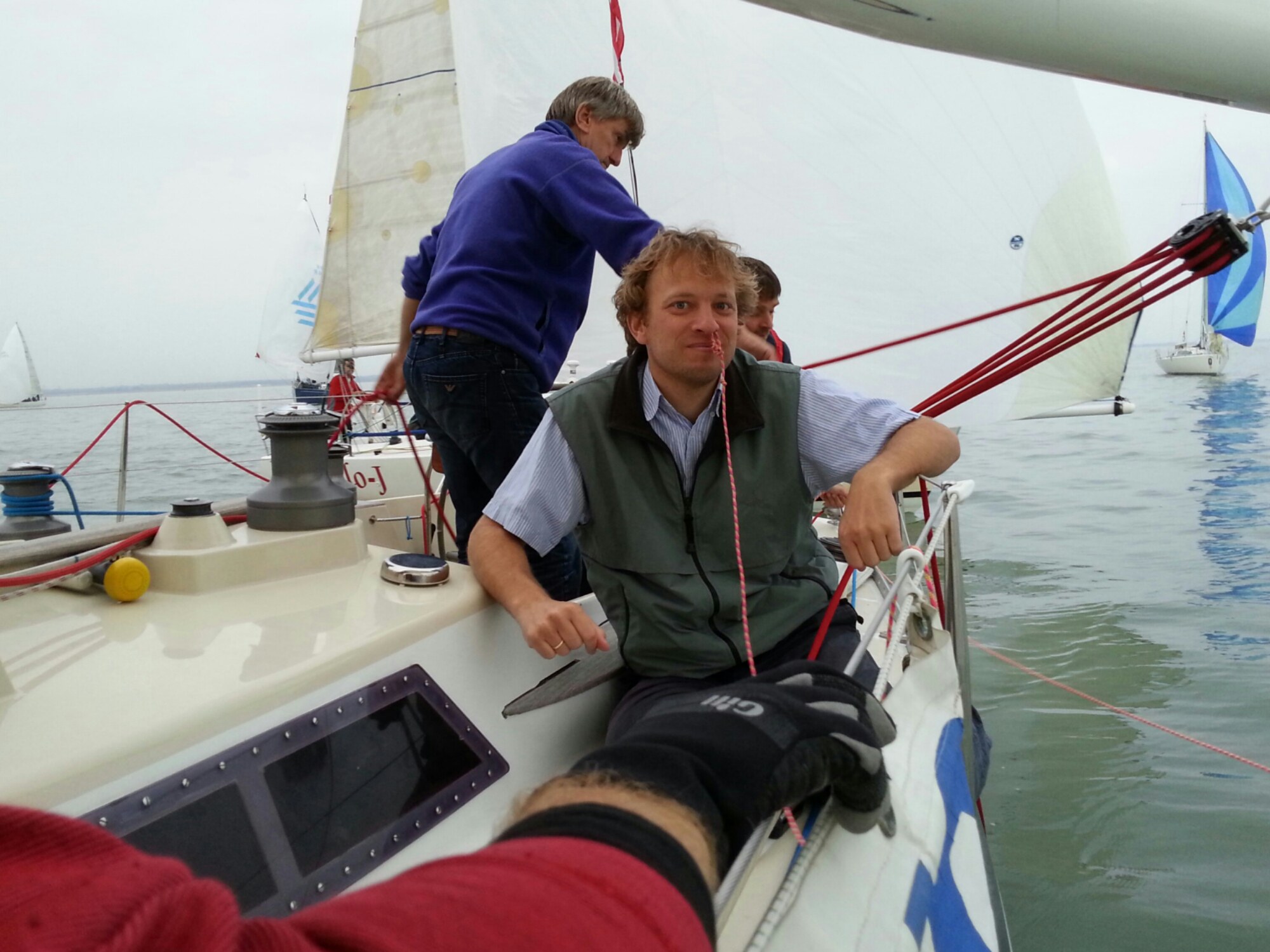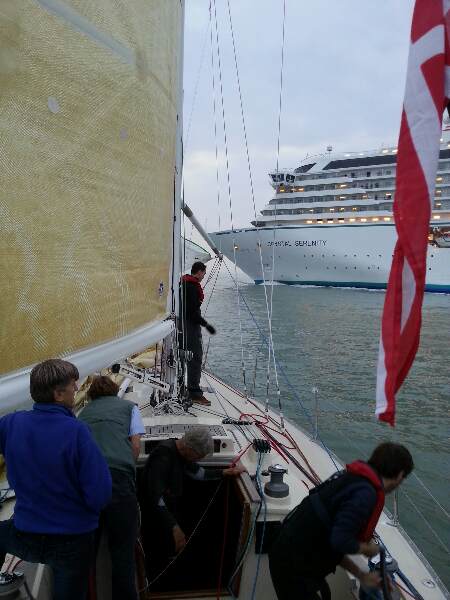 Now the breeze had picked up and we are heading to the Needles with good speed.
We had light and fluky winds on the English Channel. In the morning the wind died compltely for hours. Harry had to inform Sophie our planned lunch would more likely be a late supper.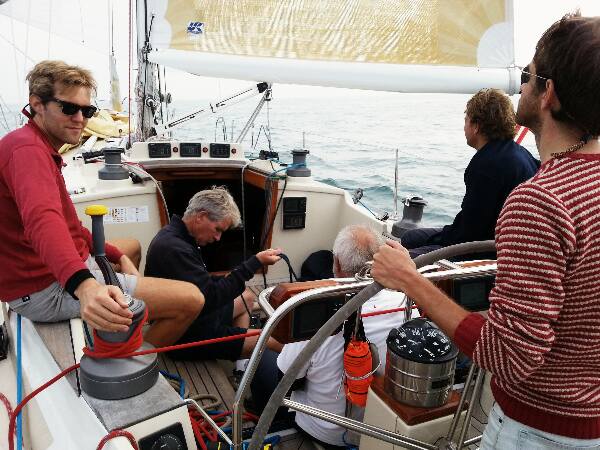 Now at 1820 CET we are on our last leg, approximately 10nm from the finish. Spinnaker is up boatspeed 6kts and all are longing for that late, late, lunch.