Valetta experience and impressions
October 16, 2014
So except for Leen, who is swimming tonight from Italy to Malta, all crew have arrived. This morning after breakfast we started with preparing the reserve spinaker. To save room we put it in a plastic bag and used a hoover to create a vacume (what else do you use it for?).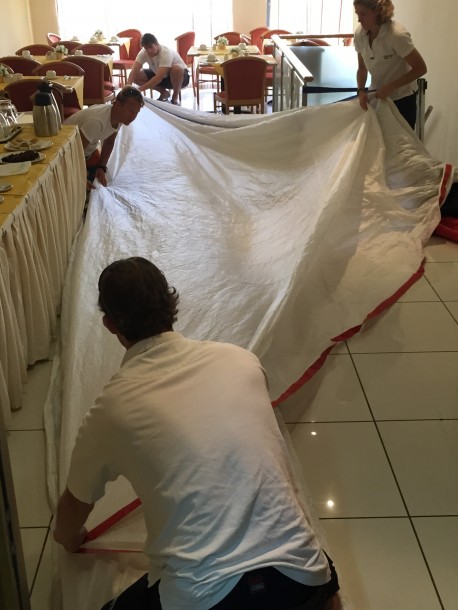 After putting aside all the chairs and tables, we got the hotel hoover.
And off to the boat.
Valetta is beautiful. It's natural harbour is astonishing and as the pictures will show you. Around the harbour, old city walls and forts rise up from the water. I can imagine in the old days (when men were made from steal and ships from wood) it would be impossible to enter the harbour unseen, let alone attack it.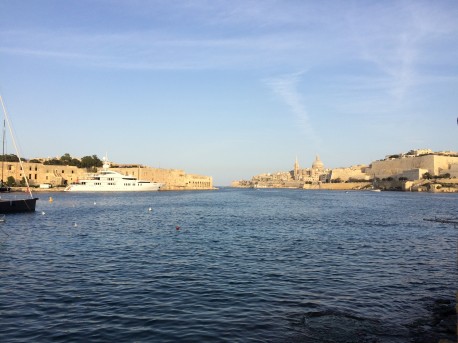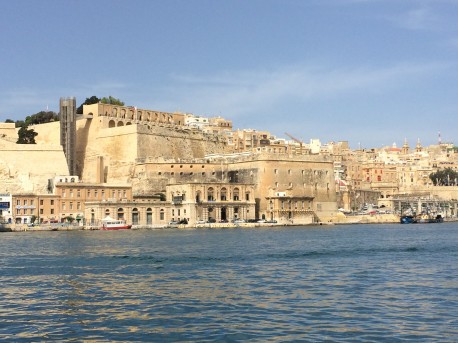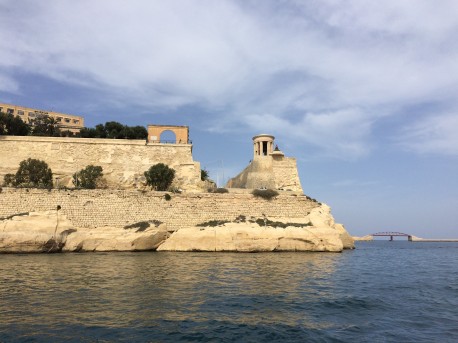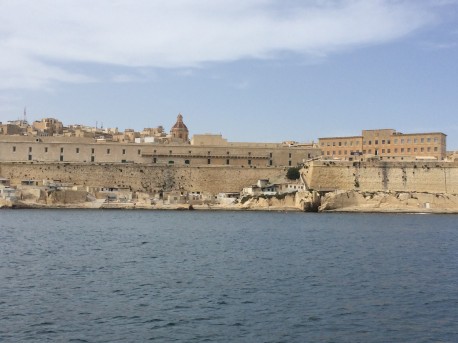 Today we went out to do some sailing, there was hardly any wind (<5 knots).
So it ended up in a swimming session in the med to cool down a bit. It's not all hard work on a sailing yacht.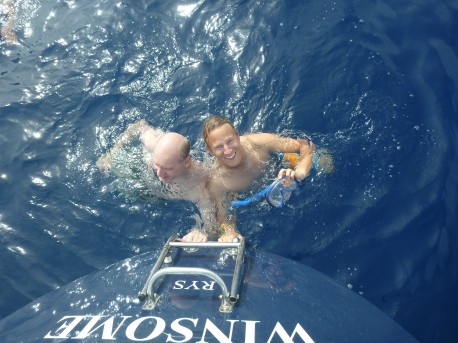 Spot the student…… (in case you're having a hard time, let me give you a hint: the one who is not a student is from scandinavia..)
We motored into the other harbour to check out the area of the starting line in two days time and, again, were amazed by the beauty of the old city arising from the sea.
This afternoon, after a crew meeting, the last shopping was done and the last chores.
I think we can officially say we're ready. Tonight we there is a crew party at the Royal Malta yacht Club, hosting the event. I think we'll go for one beer….
Tomorrow there is a skippers and weather briefing, saturday morning we're off!
Joost