Winsome and Hoogmoed, start of a new journey.
November 11, 2014
On november 10th, Winsome was loaded on a trailer to start her journey back to Lymington. Here she will be taken care of by the people of Berthon, making her ready for the 2015 season. Winsome is entitled to her rest this winter after taking such good care of us during our adventure in the med this fall.
However, this all sounds pretty easy, actually it is not. To get her trailer ready a lot of work had been done after arriving in Malta after the Middle Sea Race. But then again, to be able to pass under a bridge, the mast had to come down, the rigging stowed away, she had to be securely tied to the trailer……… A process to be taken step by step, as problems can arise around the corner.
Masterchief Leen Hoogmoed flew to Malta to make sure everyone did their job and Winsome's next journey was a safe one.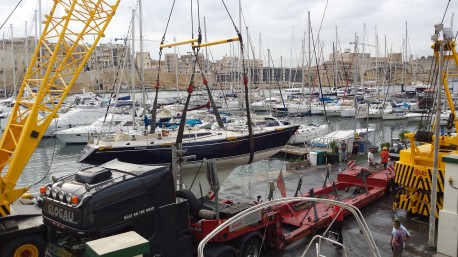 It will be a very interesting journey for Winsome, she will not be sailing, sitting on a trailer looking backwards. The truck and trailer board a Grimaldi ship in Valetta and sail to Genoa. From there, her journey will continue on the road to Lymington.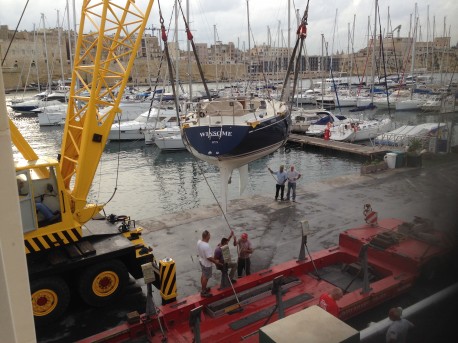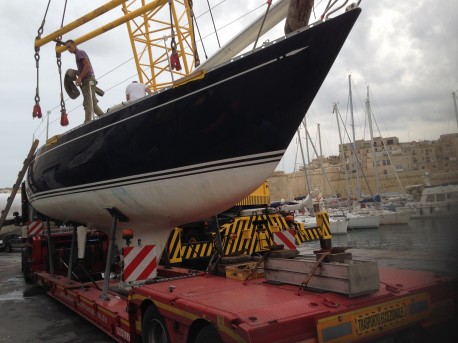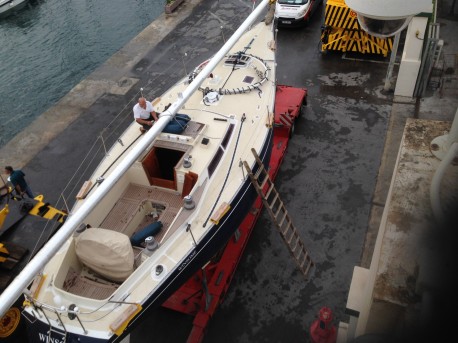 As always Leen did a meticulous job in making sure all went well, nothing less than the highest standards of care. Leen, thank you very much for all your work, I think a volvo ocean syndicate is jealouse of any one like you on a team.