2015 Cowes Week Training Day 1
August 6, 2015
Today we practiced with Chris Grube, UK 49er sailor. He was pretty impressed with our gybing, therefore we will share this with you and our opponents.
Our weaker points (too little attention for weight placement, time and distance and sense of urgency in communication), we'll keep to ourselves.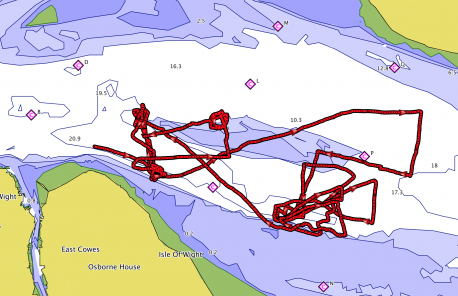 It was a great day. We had good fun, and improved a lot.
Tomorrow final boat and crew preparations!
Boj
Post by Boj | August 6, 2015 |