2015 Cowes Week Day 1_1st postponement_Then a thrilling race
August 8, 2015
Today we are starting on the Black Group Committee Boat line.
Unfortunately until now no wind. As for the early morning there is no wind in the forecast, the Committee Boat Line has AP over P1 displayed (No racing within one hour after lowering AP). The Castle even has AP over P2 displayed (No racing within 2 hours after lowering).
[youtube https://www.youtube.com/watch?v=_P13JyhhVEU&w=420&h=315]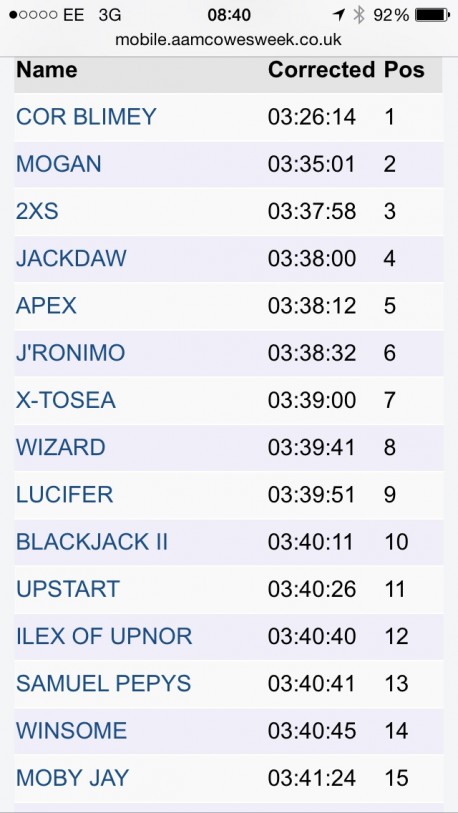 After the postponement the Committee took us all the way to the Western Solent. In the end they managed to give us a race.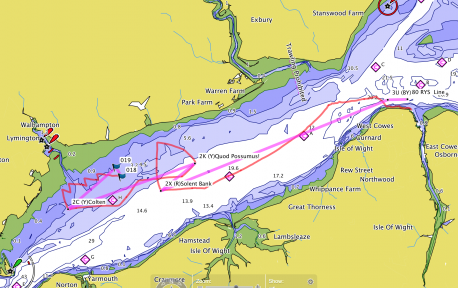 We started on port tack on the pin end. Gutsy, but really successful. After a successful beat, we lead the fleet by 3 minutes at the first windward mark.
In the downwind leg we stayed in between the mark and the rest of the fleet, so we defended our leading position.
In the short beat up, we had some disturbed air, but we sailed through. By overstanding the second windward mark, we allowed Cor Blimey to sail pass us in the inside.
Then the final downwind leg proved really challenging.
This is us racing in 'a lot of wind':
[youtube https://www.youtube.com/watch?v=OPUR07kRZW8&w=420&h=315]
and then a massive park up:
[youtube https://www.youtube.com/watch?v=YBBaWWeHo1c&w=560&h=315]
At the end of the park-up near Gurnard, the gradient breeze filled in from the East. Although we were nicely positioned outside (North) of the fleet, the lighter boats took off and we were forced to fight back. We did so, by trying to sail as close to the shore as possible. We were close to the beach many times…..
An thrilling finish at the RYS.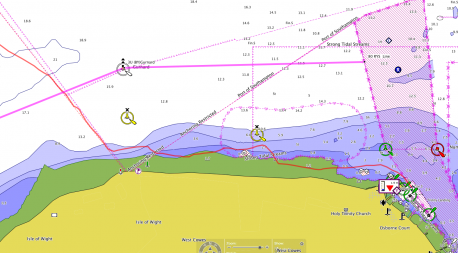 We felt a bit sorry for ourselves having led the IRC 5 fleet for at least 75% of the race, and having a disappointing result.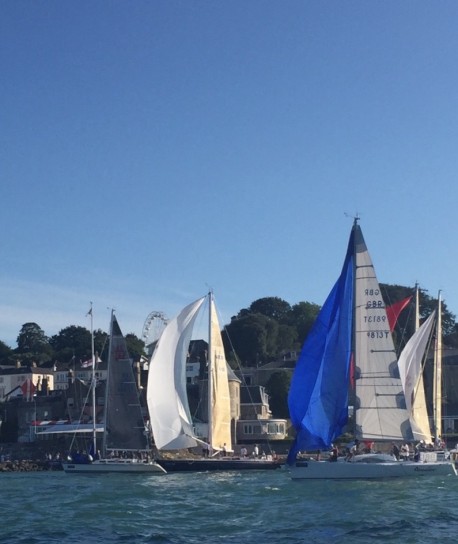 On the other hand, we really executed what we had learned from Chris this Thursday.
We kept spirits high during the whole race, even when stuff got disappointing.
We sailed well.
We had lots of fun and lots of hope for good results the rest of the week.
Tomorrow 10-15 knots, so here we come (again!). We aim at getting a gun, and settings things right.
Boj
Post by Boj | August 8, 2015 |