2015 AAM CW Day 3 _ Light weather.
August 10, 2015
In light weather we managed to fight our way back. The committee made had send us to the Eastern Solent. After a – in their own words – F#@-up, by displaying both the individual recall and the general recall flag after the start if IRC 4, they send us out for some windward leeward in light airs. We had a start form the second line on the pin-end side of the line. By the time we were at the first mark, we managed to be first at the first mark.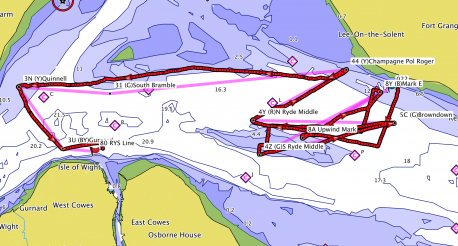 Unfortunately we were unable to hold that position in those light conditions downwind.
By a smart mark-rounding (video) and, not having to tack on the next fetch, we were able to become first on the water again. We extended our lead in the last two legs, but we did not manage to beat MOGAN on corrected time.
[youtube https://www.youtube.com/watch?v=kyQXYLXeHlU&w=560&h=315]
Still, second is a great result. In the forecast tomorrow is looking light, so we keep our fingers crossed and hope for the best.
Tonight we'll have diner with the YES! (Adam Gosling) and SALVO (Peter Morton) crew.
Boj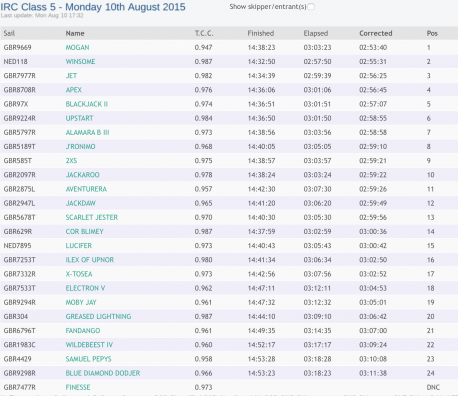 Post by Boj | August 10, 2015 |