Day 2 – RORC Easter Challenge  Day 2 – RORC Easter Challenge  
April 16, 2017
Today was the 2nd day of the RORC Easter Challenge Regatta. The Winsome crew had fun today and sailed well. We had a 5th, 3rd and 3rd today but we were very pleased with how we sailed. It felt like and we thought we had done better in the 2nd and 3rd races but in the end, two quarter tonners beat us in both races.
The first race was a round the cans race, with a downwind start, which was interesting! And then the 2nd and 3rd races were windward-leeward races. The wind was about 10 knots at the beginning of the day and built to about 18 knots at the end. The shifty wind conditions, coupled with the strong tide, proved challenging but made for very interesting racing.
We had some good starts today, some better hoists (thanks Herman and John), good drops (thanks Herman and John), lots of nice tacks and gybes (thanks Joost and Joost), good navigation (thanks Harry), nice trimming (thanks Leen, Joost and Joost) and some great tactical decisions (thanks Boj). A few areas for improvement include picking better laylines, continuing to improve our communications, keeping our heads out of the boat more, better time on distance on the start line and deciding when to tack vs duck boats in order to get to the favoured side of the race course. Overall we had a very good and enjoyable day, sailed well, enjoyed some great practice and learnt quite a lot for the upcoming 2017 sailing season.
We are looking forward to some more great racing on Easter Sunday! Hopefully tomorrow will be another good day.
Laura Dillon
Results after Day 2: https://www.rorc.org/raceresults/2017/rec-threeos.html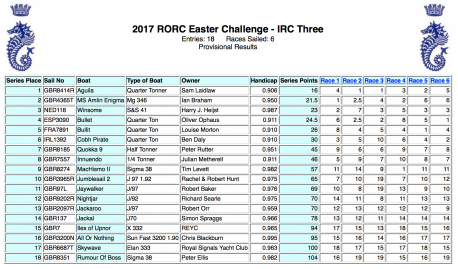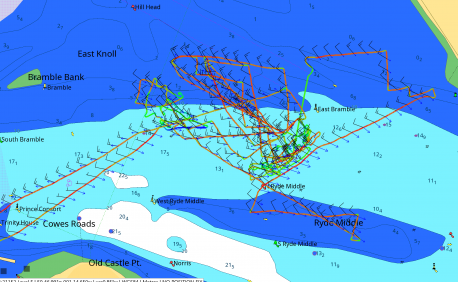 Post by Boj | April 16, 2017 |