End of Cowes Week 2017 and Beginning of Fastnet 2017
August 5, 2017
Cowes Week 2017 is now finished. We all had a great week and well done to the Winsome Cowes Week 2017 Crew. Harry did an excellent job navigating us around the Solent, Leen doing mainsheet, Boj doing tactics and pitt, Joost and DJ trimming, Joost N on mast, Herman and Joost grinding and helping with trim, Floris on the bow and finally, Laura helming. We all had a great week and would like to thank Harry for a very enjoyable Cowes Week 2017.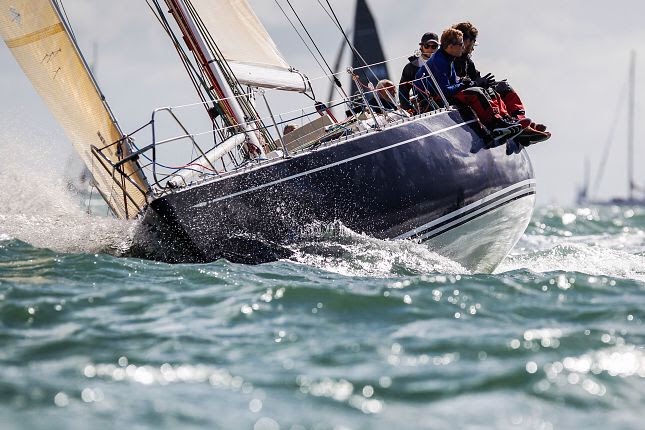 We won our class (Class 5) and were delighted with our results throughout the week. Well done to Hakuna Matata (No Worries!) and Induljence that finished 2nd and 3rd in Class 5.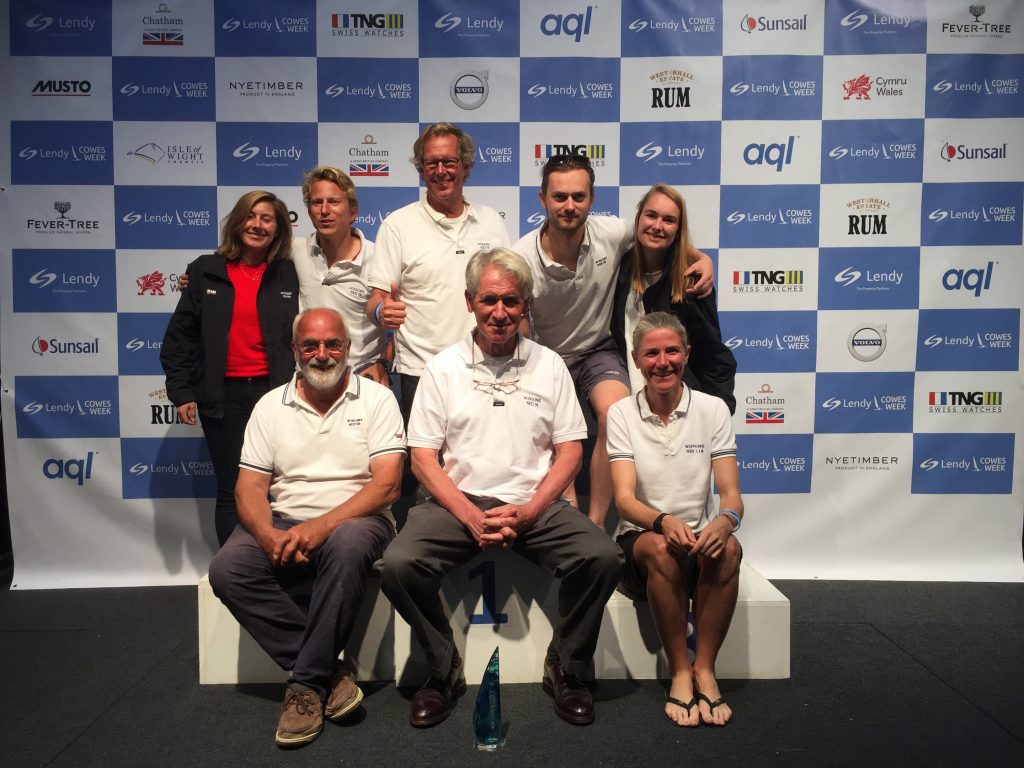 We finished 3rd in the Black Group overall. Congratulations to Whopper form Class 6 and Gladiator from Class 0, that finished 1st and 2nd in Black Group Overall.
We had some nice celebrations after the prize giving, to celebrate our win and to prepare for the Fastnet 2017 race!
We wish the Winsome crew (Harry, Leen, Reima, Richard, Peter, DJ, Joost N and Floris) the very best of luck in the Fastnet 2017 and we hope that they will have good sailing, fair winds and a very enjoyable race! Final preparations, weather routing and final planning are now all in full swing and nearly concluded! The Winsome support team will watch the start tomorrow morning at 11.20am from Luna (the Winsome rib!).
Good luck and enjoy and thanks Harry for a very enjoyable Cowes Week 2017! And we look forward to Cowes Week 2018 and the rest of the 2017 sailing season.
Laura
Post by Boj | August 5, 2017 |