RYS Members' Regatta 2019
June 16, 2019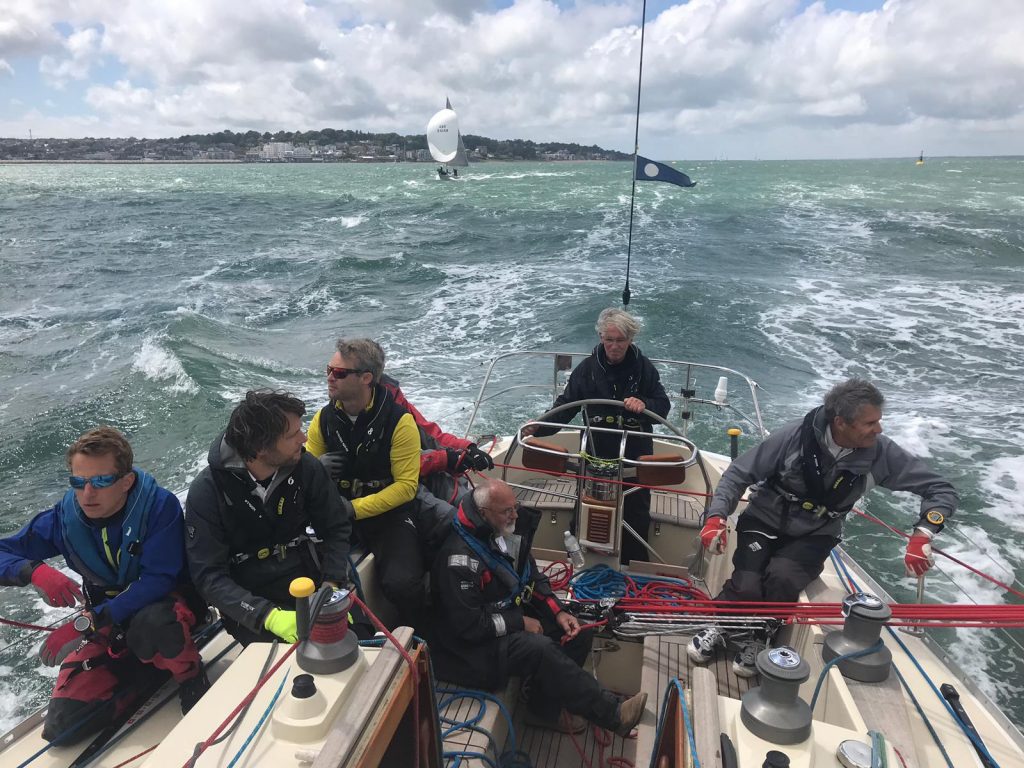 The Royal Yacht Squadron Members' Regatta 2019 started on Friday the 14th of June. Harry, Leen, Geoff, Peter Morton, Boj, Joost Heikens, Floris and Herman participated the three days regatta. The RYS Members Regatta is an owner' helming race. Harry steered Winsome up and down the Solent. The tactics and navigation where in the great hands of Boj and Peter.

Winsome was all well prepared by Harry and Leen on Thursday. Geoff and Peter found their way to Cowes form the mainland. Boj, Joost H., Floris and Herman did fly from Amsterdam on Thursday evening. 
Friday at 09.00h there was a skippers briefing at the Castle.
The start of class 2 was at 11.05h. All races started off the RYS line. The first two races where a downwind to the East of the Solent, with a South West breeze of 20 – 25 kn. We hoisted  kite II.  Ten boats participated in Class 2. The first day we finished as 6th and a 4th. 

Friday evening Sophie arrived in Portsmouth with the ferry from Cherbourg. Harry and Herman went up and down with Luna to pick her up. The wind dropped by then and it was a beautiful evening on the Solent with flat water. Sue (Geoff's wife) traveled along with Geoff to the Isle of Wight and we had a lovely dinner at Winsome's Cottage on Friday evening.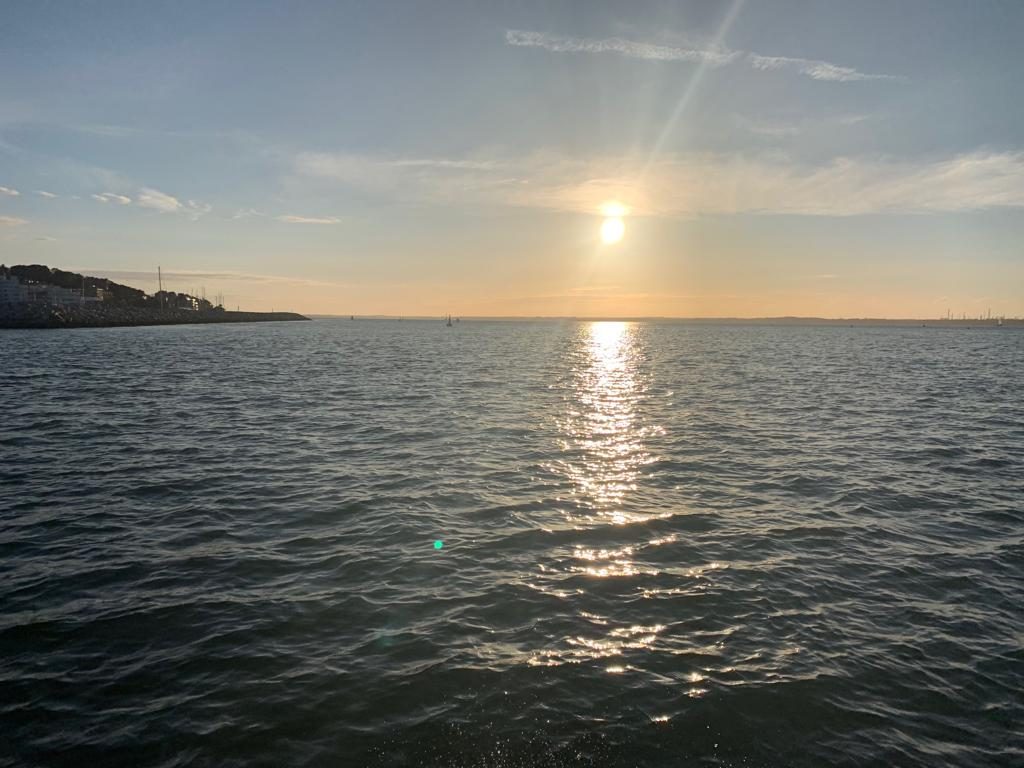 Saturday morning the weather forecast was similar to Friday and eventually it worked out this would be similar for Sunday as well. With an average of 20-25 kn with gusts over 30 kn did make it challenging, especially near the island shore, to keep control. We ended the two races on Saturday with a 4th and 6th place.

At 19.45h drinks at the lawn where served and again the wind dropped and it was a lovely setting with a beautiful sun set. The dinner with approx. 200 guest was part of the RYS Members' Regatta. All was very well organised.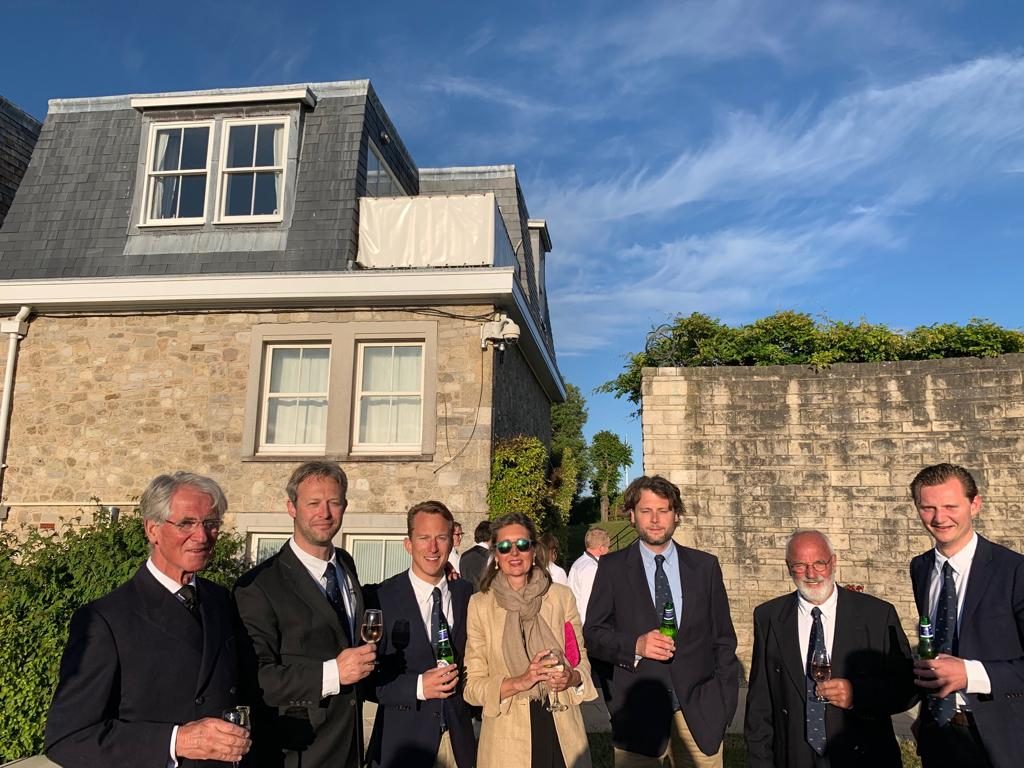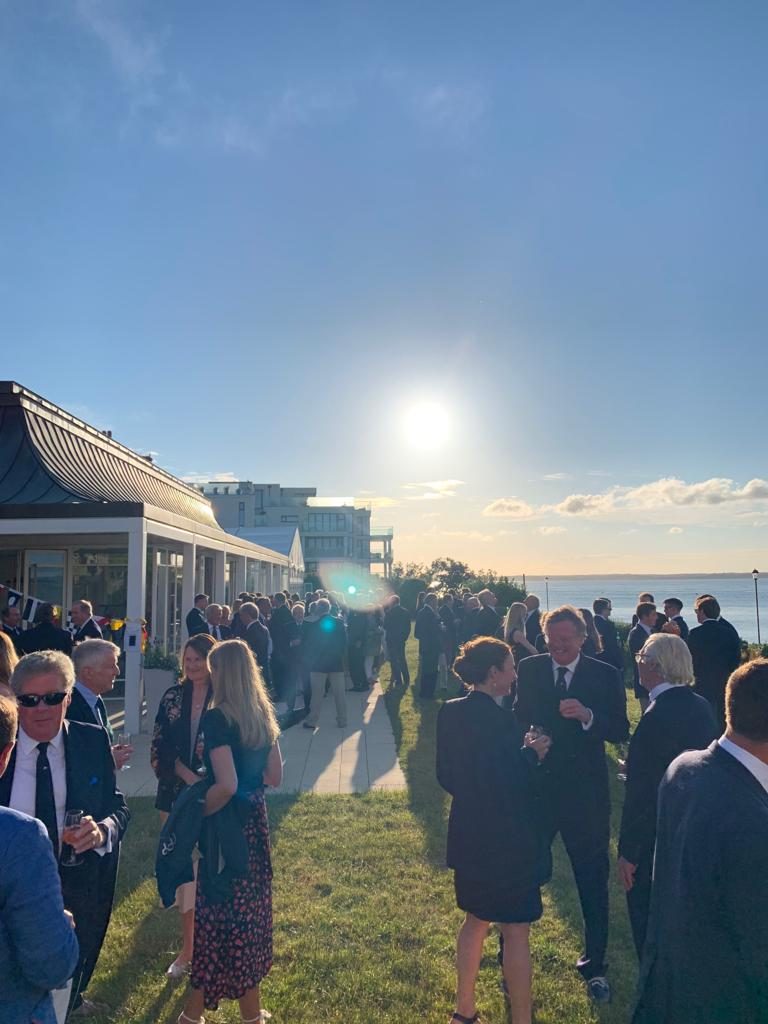 Sunday we started off with rain. Before we left the dock at the RYS, Peter and Geoff had a close look at the rudder and steering-wheel. The steering-wheel was giving a couple of cm's. Eventually Leen made some great improvements on the steering system. The first race on Sunday morning we ended up with a 2nd place, unfortunately we did not save best for last and ended up our last race with 7th place.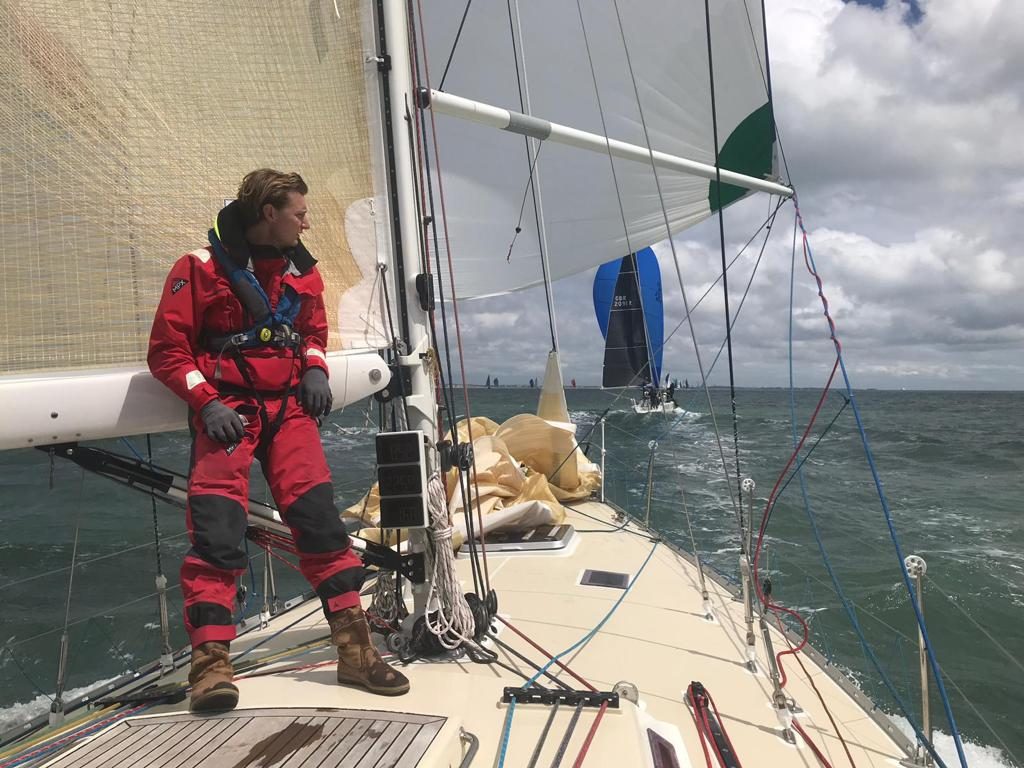 After three days of sailing, six races and two lovely dinners we ended on the 5th place in class 2 of RYS Members' Regatta. It was a great weekend full of sailing. Not the result we were hoping for. In two weeks time the Round the Island Race is scheduled. We wish the crew all the best! 
Herman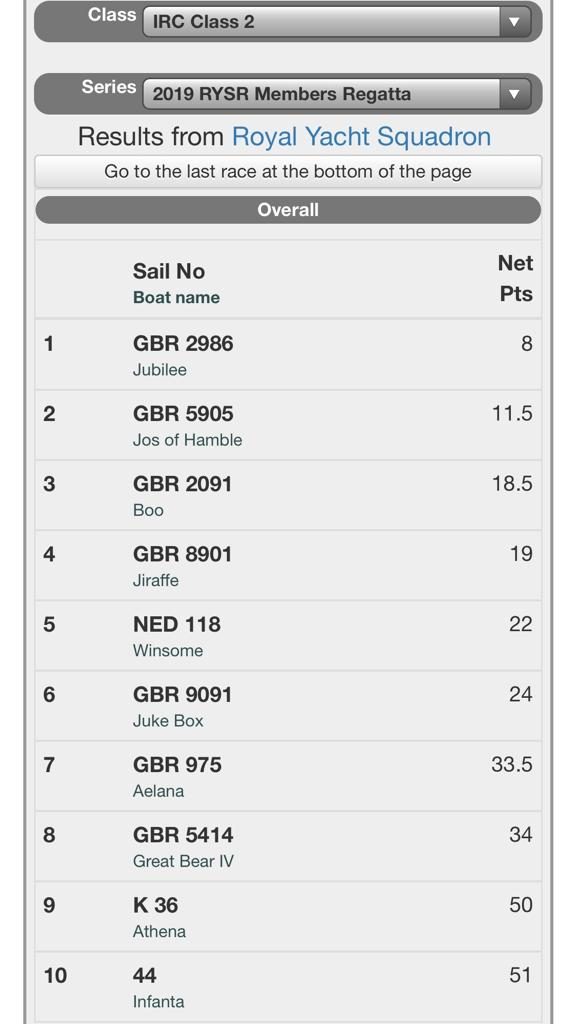 Post by Boj | June 16, 2019 |