Cowes Week 2023 – Day 3, Monday 31st July
July 31, 2023
Sunday the 30th of July 2023 the Winsome crew were all prepared to start racing. The (new) Cowes Week app is a great improvement in getting information across to all competitors. The White Group (smaller sailing boats) were abandoned from racing due to the forecasted wind. Unfortunately for the Black Group (larger sailing boats) the racing was abandoned one hour before the start as well. The first lay day was a fact. Watching the front coming over from a warm sitting room in Winsome cottage with windspeeds up to 43kn in the Solent it was a wise and good decision to cancel all racing.
Today, Monday the 31st of July 2023 there is the blog two of Cowes Week 2023. We had a lovely day of sailing with still strong winds and quite a bit of rain. The sunshine which was forecasted never materialized. We had an upwind start from the RYS line going to the west. A long beat with the tide running to the west. After some up and down winds in the Western Solent a long down wind against the tide was the final leg toward the RYS line. The boat handling went well and all happy faces went we got the gun at the finish line. Half an hour later when the results came in it was a bit disappointing. We "only" became fourth and we need to congratulate our competitors in IRC 4 of sailing very well today.
Tomorrow a bit less wind is predicted and we will do our utmost best for a slightly better result. Thank you, Harry and the crew, for another great day of sailing!
Monday's results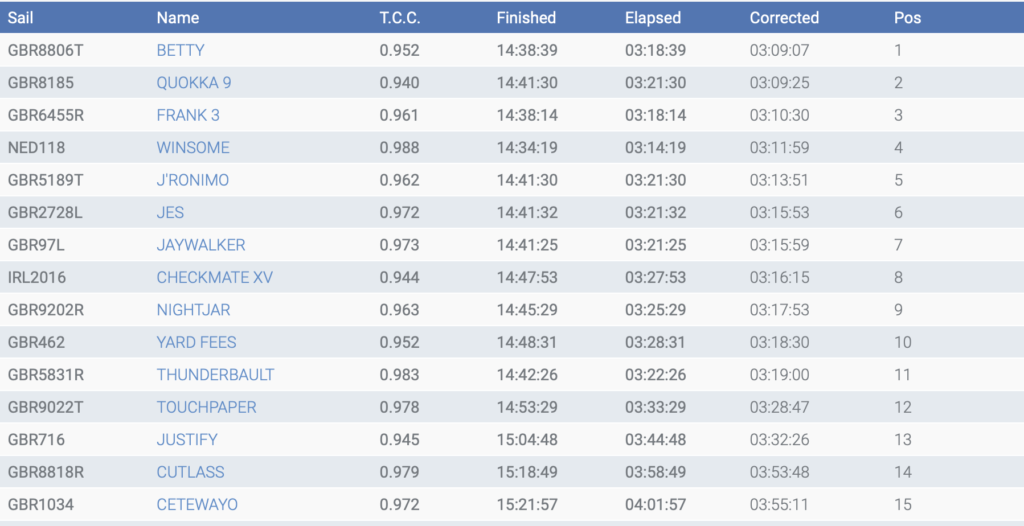 Overall results
Herman Lammerts van Bueren
Post by Boj | July 31, 2023 |