Cowes Week 2023 – Day 5, Windy Wednesday 2nd August
August 3, 2023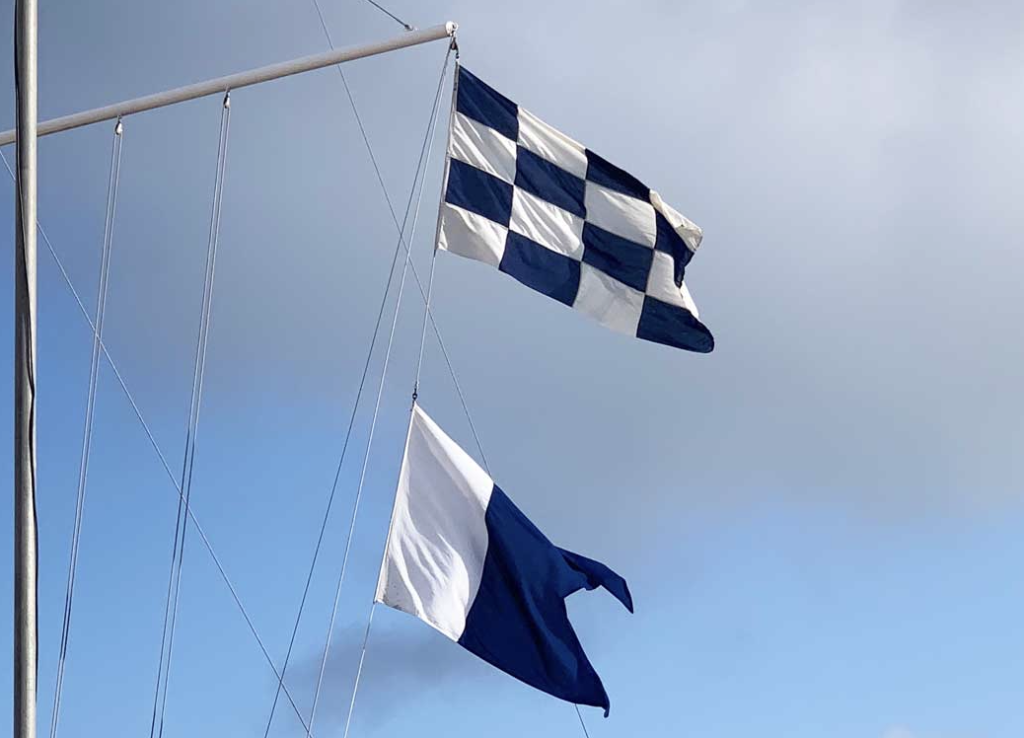 The weather forecast by Emma Hattersley (and sponsored by Sevenstar) was again spot on; indeed today was much too windy for sailing. So it became a lazy day for alternative activities. The day started relaxed for all with a late breakfast.
Later, part of the crew went for a road trip to St. Catherine's Point to check out the wind and waves on the South side of the island. It was indeed wet and windy!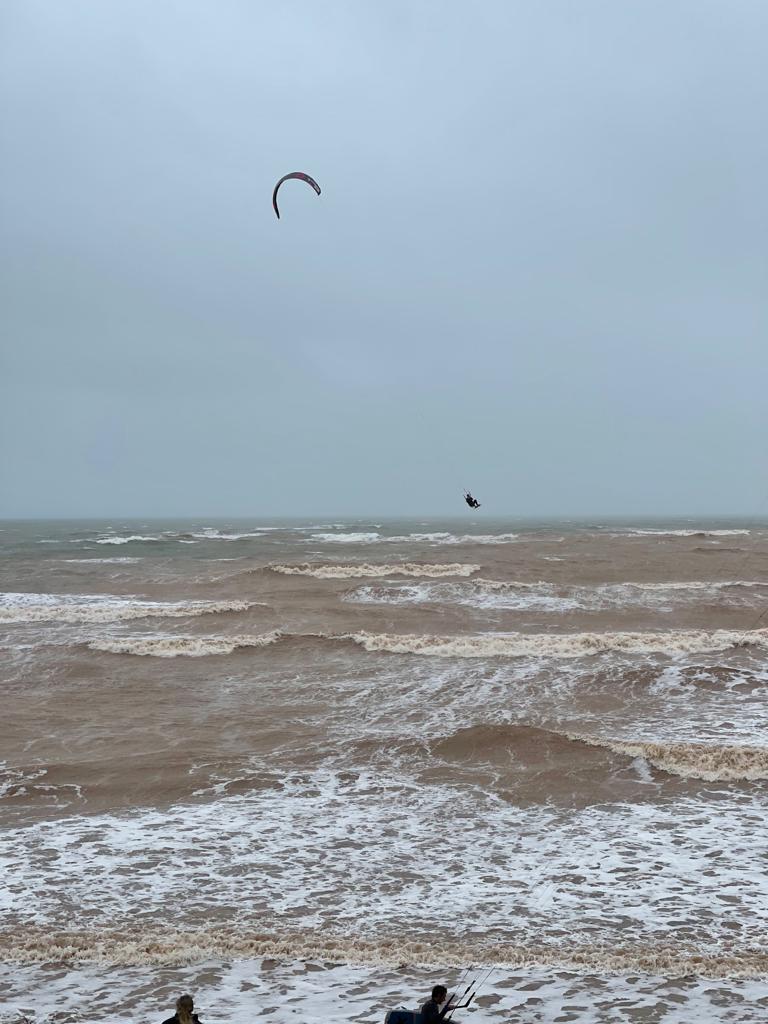 After the (short) walk to the lighthouse we treated ourselves to a pub lunch. The route back took us via the scenic Military Road with a great view of the forces of nature at play with large waves breaking in Freshwater Bay.
The others stayed in Cowes and enjoyed a lunch with friends. Leen even lit the fireplace in Winsome's Cottage. So a typical day to enjoy the English summer!
In the evening invited Harry us for dinner at the Island Sailing Club, with a great view of the Solent with now blue skies, some cumulus clouds and evening sun as the fronts had passed.
During dinner we found out that one of our competitors, Betty, had been disqualified for their race yesterday after a protest between Frank 3 and them. This moved us up to 3rd place in IRC 4 overall standings, with no discard because of the lay day today.
This boosted our spirits and motivates us even more for sailing well tomorrow, but also sailing smart and managing risk (because no discard!). We are all looking forward to a great day tomorrow in some lighter conditions than we have raced in so far. We know that WINSOME can perform very well in these light airs, we just have to bring out the best in her..
Signing out.
Floris & Lennard
Post by Boj | August 3, 2023 |