Preparations at Cowes with Hokus Pokus
April 16, 2008
Monday Wout and myself, co-pilot Ed Groenen, went on wings to Bembridge to inspect and take delivery of St Winnifred's Cottage which soon may be renamed into Winsome's cottage. Due to hail and showers upon our arrival at the Bembridge Aerodrome area, we had to delay the landing so we did quickly a Round the Island Race but much faster than Play Station or any other boat. We checked bays and rocks so we are now more than ever prepared to convert our 2nd place of 2007 into a 1st place. We also had a quick look at Dominic May's Berthon's Boat Yard in Lymington. It is still there.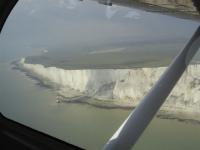 Lady Winsome herself is now under surgery with Cornelis Jongkind and today the Master himself, Carl Grootjes, will be operating her electronically. We will know the result this weekend.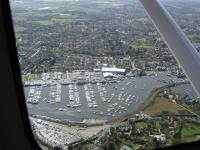 Boj has been so kind to send individual messages about the training on the IJsselmeer this weekend so will not repeat it here again. For any questions in this respect please turn to Boj.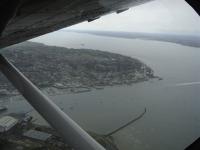 Francois reported today that Winsome's fashionshow can start soon, since Luna's products are embroided and ready to be picked up in Leidschendam. Who is ready to do that job? It remains Francois' responsibility so call him if you are prepared to help him out.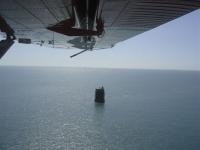 St Winnifred's Cottage looks already beautifull now, even when still empty. Wout, Ed and I could stay overnight in the house thanks to Brenda who take care of some blankets, towels and LCT.