Winsome "home" again on 5th of July 2009
July 7, 2009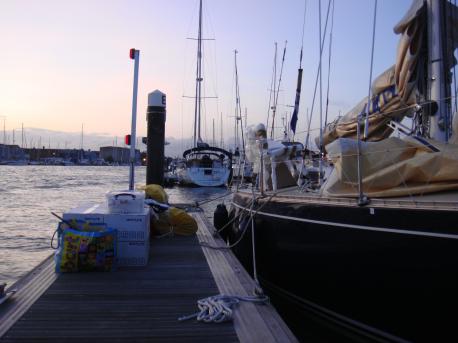 After more than 50 hours motoring Scheveningen-East Cowes Marina Winsome finally arrived at her berth on Echo pier in East Cowes Marina on Sunday evening.
Two stops had to be made: 1. to take fuel in Dover 2. to drop Joost, Francois and Boj who otherwise would not have been able to catch the Sunday afternoon flight from Southampton to Amsterdam, at Brighton Marina.
In between Brighton and Cowes the engine started "sputtering" probably as a result of either moisture in the fuel or pollution of the fuel. Therefore we (Floris and myself) decided not to use the engine anymore until we reached the mouth of the Medina. Fortuntely the engine worked when we had to enter our box which was not easy with a tide of say 2 knots up river and only 2 on board. All went miraculously well.
At around 9pm Emma came to assist us in carrying all furniture we had on board for 10 Union Road to the harbour office where it was picked up by John Martin with his big van.
At around 11pm we entered 10 Union Road where Ton, Ed and Edith awaited us with a meal and one bottle of wine. Only one bottle.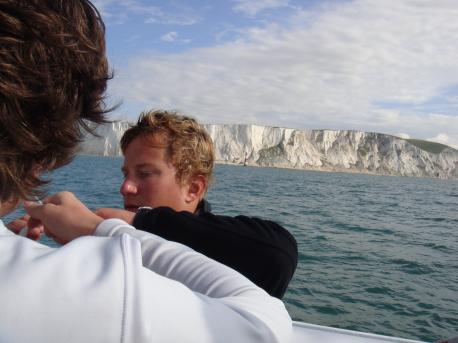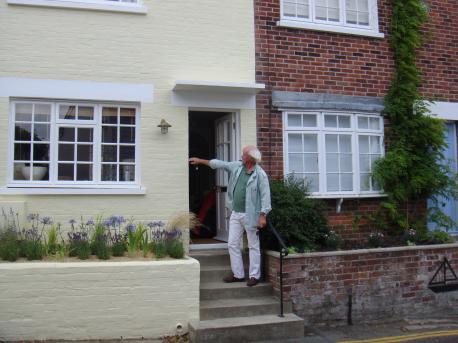 We slept very well and spent Monday to clean and prepare Winsome and do all kinds of errands on the Island. Anne-Luna was in good shape anyhow.
We feel Winsome is ready for the first race this year i.e. Cowes-Dinard (St Malo) crewed by Theun, by his brother Leen, by Carien Dantuma, by Joost and Jasper Heikens, by Boj and myself.
Weather is showing presently wind from SW 10-12 knots.
We are ready!