Winsome in a superb condition 17-18th April at KNZ&RV Muiden
April 19, 2010
Winsome has reached a level of perfection which we have not seen yet. Not only that but also the date she reached this level  is quite extraordinary. The teams Hoogmoed and Jongkind have worked very very hard and have done a very very good job really.
Last weekend we had the chance to make new candidate-crewmembers familiar with Winsome, with the existing crew, with the sails, with some maneuvres.
Even the previous owners of Winsome, that time called Boléro, Ed and Carla did admire her in their yachthaven Muiden. Please have a look at some photographs taken last weekend.
Next weekend  24-25th April we will have a weekend to calibrate the B&G instruments on board. Another step but not the famous first step one of Lao Zhou anymore. For next weekend a limited crew is necessary. Departure and returning point will be KNZ&RV Muiden.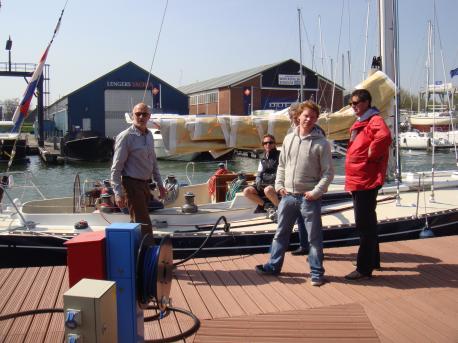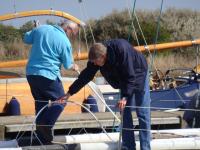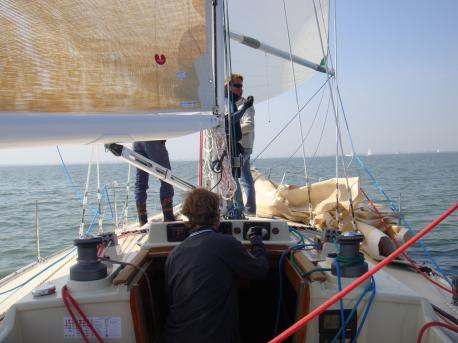 Wouter has bought a precision instrument for the cleaning of Winsome. Only crew nominated by Wouter himself have the privilege to use it. Have a look.