Departure Sydney NSW; arrival Hobart, Tasmania
November 18, 2010
Martin and his group of Winrye Aviation gave us a well meant "good bye" after having pushed Pilatypus on the tarmac.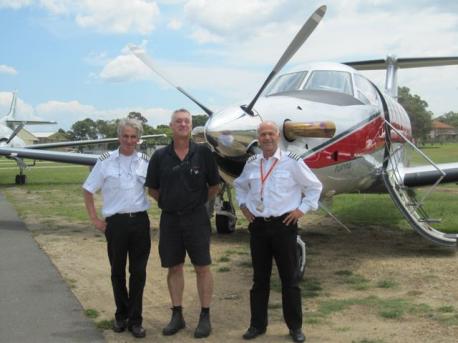 Marjolein boarded on her first across Bass Street trip in the air. Our Sydney-Hobart Race took place December 2008 so not even two years ago.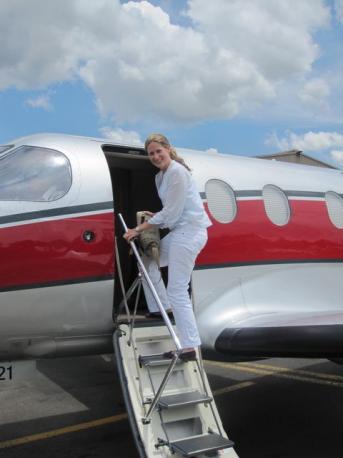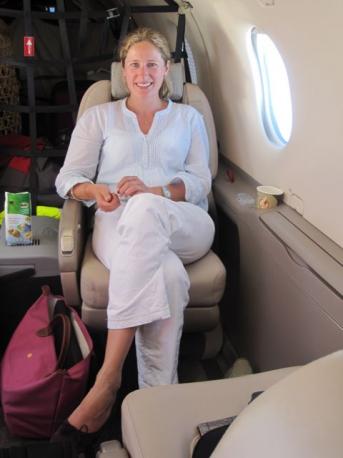 A flight of just 2,5 hours which means that we broke Wild Oats' record easily.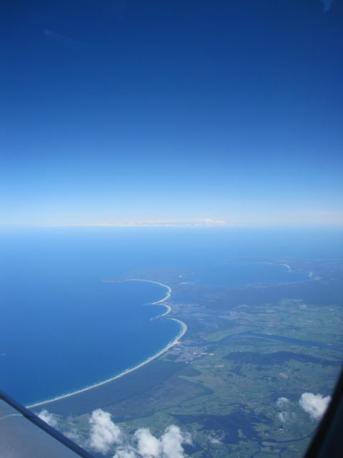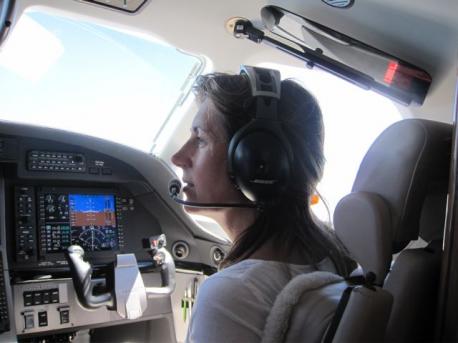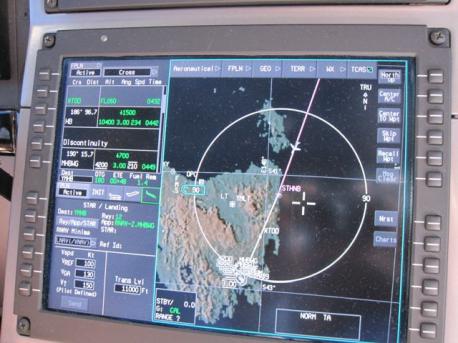 Then in Hobart we had a very very warm welcome. It started with a Dutch flag on the taxiway. It later appeared to have been delivered by the Dutch Honorary Consul, Georg Huizing.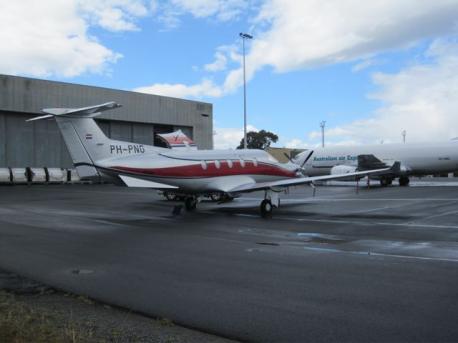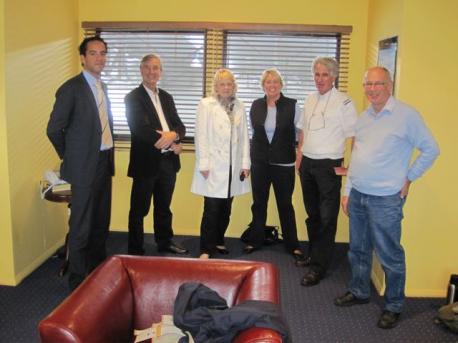 Rotor Craft's handling was like entering a chique hotel. We wish to thank them again.
Once we completed preparation of Pilatypus we received a VIP welcome by Peter & Coby Dobromilsky, by George Huizinga and his lovely wife and by a Dutchman who just happened to be with Georg.
At the Somerset hotel, next to the marina, we were given only 15 minutes to change. Peter & Coby had two cars ready for us fully laden with food for the Possums, Wallabies and Kangeroos lined up for us at a National Park at one hour driving distance. For us plenty of barbecue food and drinks were o/b as well.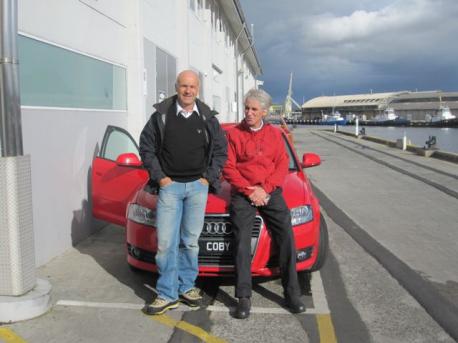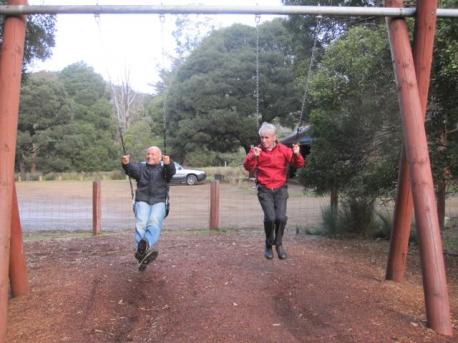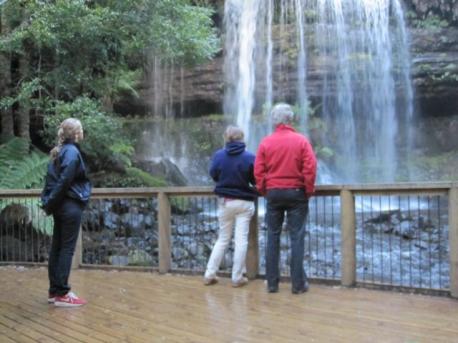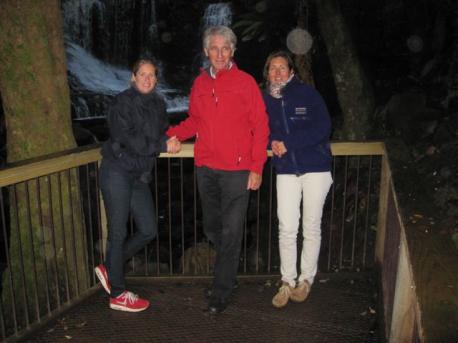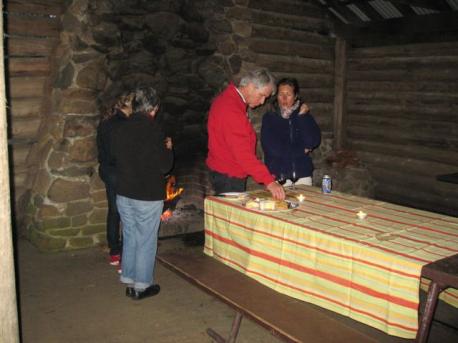 A nice walk brought us back to Peter, who prepared an open fire and a barbecue.
For this walk we used jackets/shoots from our survival gear o/b.
Having returned to our hotel at say 11pm we felt very content but extreemely tired. I must have slept that evening in my survival jacket and shoes since I have no recollection of taking any cloths off.
Peter & Coby once again: it was superb though very close to our limits.
We asked for a break until 1200 next day, but were admitted only to 1100 in connection with another programm for the next day.
Our epic story will be continued soon.