Two tourists on a Sunday in Rishikesh
December 5, 2010
This day was supposed to be a day of complete rest.
Nevertheless I washed my feet in the Ganges, made an offer/present to the Indian Gods. I trust that my seat in an Indian heaven is now guaranteed.
Then we visited a royal Palace called Ananda, now partially transformed in an hotel. For the price of two rooms in Swissôtel in Kolkata we could have had here barely one room (..).
Then we played volleyball with the childern of Mother Mircacle's School in Patrick's team.
We ended this day by crossing the Ganges in a sort of open barge and listened to religious songs. We are feeling already Bhudists; we just have to change cloths.
Tomorrow will be a hard day: Dehradun-Achmedabad-Muscat.
Harry is washing his feet in the river Ganges…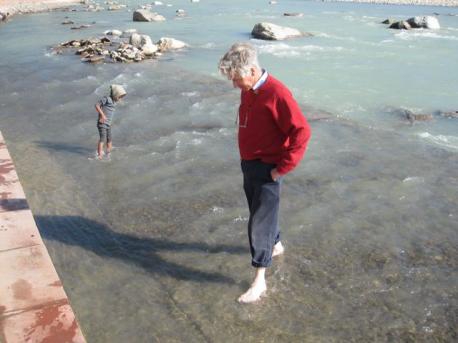 Rishikesh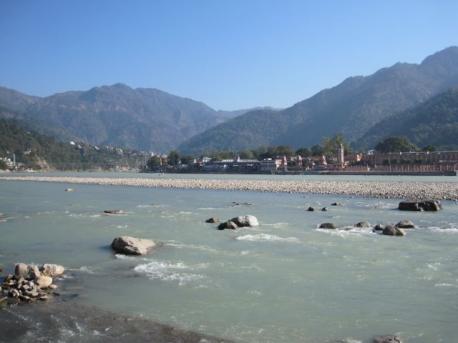 Preparing his present to the river Ganges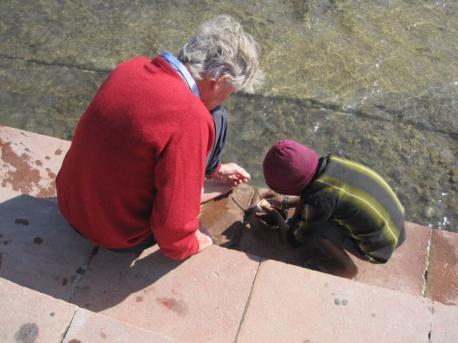 with the help of some friends…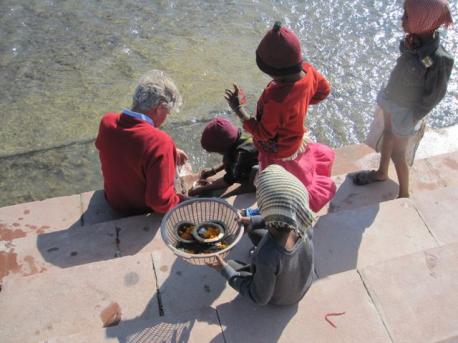 finally it's burning…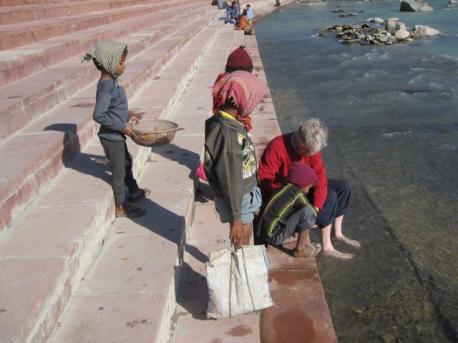 ..bye bye…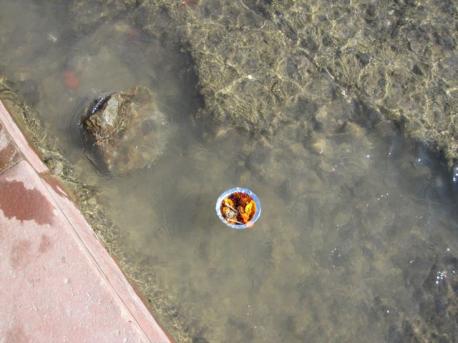 impressions from Rishikesh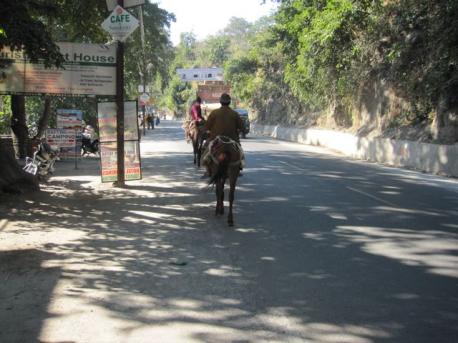 our taxi is arriving…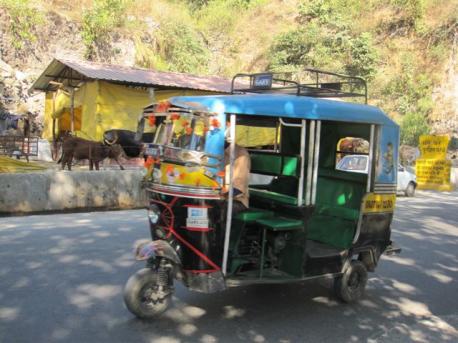 lunch in a beautiful hotel on top of the hill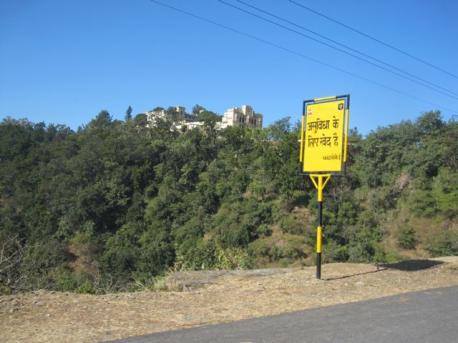 entrance to the hotel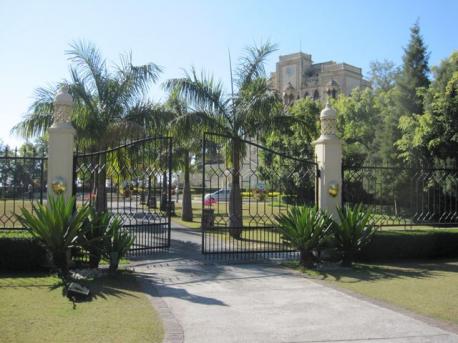 beautiful view from the hotel