December 13, 2010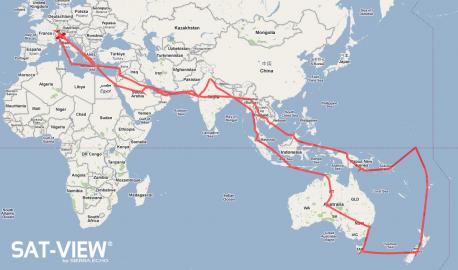 Our trip has ended December 10 in Locarno Tessin after we have logged 28.262NM. Pilatypus is now at the Pilatus Aircraft Factory in Buochs CH for an inspection and a 100 hours maintenance survey. We are content that it was such a smooth trip without really any problems except in the very beginning. A minor problem which nevertheless forced us to return to Buochs CH, where "we lost" Maggy Frischknecht and Martin Koppelaar unfortunately. Our entire delay on this trip amounted to only 2 days. FSI who organised our trip, made our Flight Plans, organized the necessary permissions to fly over specific countries did a good job and so did our tracker delivery by Echo-Sierra. It enabled our families and friends to follow us on a 10 minute basis. The webpage, handled by Aline Billiet, and the photographs made by Urs gave further reading pleasure.
We also like to thank everyone who has contributed to make this trip a success, not in the last place Fabian Conne of the Pilatus Aircraft Factory.
Personally I want to thank Urs, who has given me a 140 hours lesson. Where do you find such a school nowadays anymore.
Will continue this blog when starting our next trip. It could be Argentine or Kazachstan.