Winsome's preparation in her 40th birthyear
March 31, 2012
22-26 March 2012. Leen, Floris, Joost N and myself travelled to and from Cowes and prepared Winsome as good as possible, assisted by Archie Chitty who may join us as crew member one day.
Luna was carefully prepared, cleaned, topped up and equipped with a Garmin GPS 451. Everything worked, also Channel 16 but please turn your head when looking at the below photograph. I am unable to rotate the photograph by 180 degrees.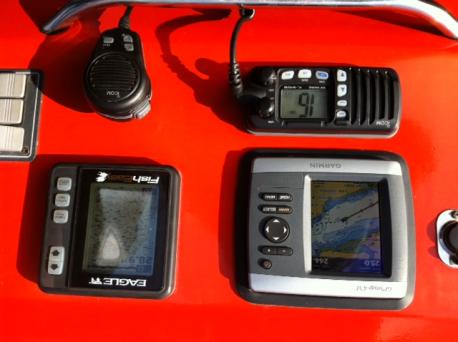 Winsome looked nice, clean and proper upon our arrival with Luna at Berthon Boat Yard. We motored her to East Cowes Marina and enjoyed only good weather and sunshine during the entire period. Not a drop of rain.
Unfortunately we could not be satisfied with the steering. It just went a little bit too stiff, not like we were used to. So on Monday 26th of March she was motored back by Brian of Berthon Boat Yard. It was just too late for us to do considering the tide was against us and the decision to take her back was taken too late.
This week John of Berthon Boat Yard has been working on the steering gear, by taking out the bearing once again and easing it. At the same time new rose joints have been fitted [only God knows (and Leen perhaps) what they mean with that.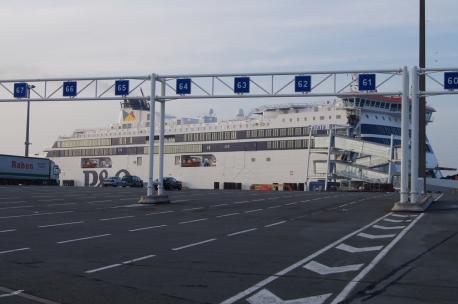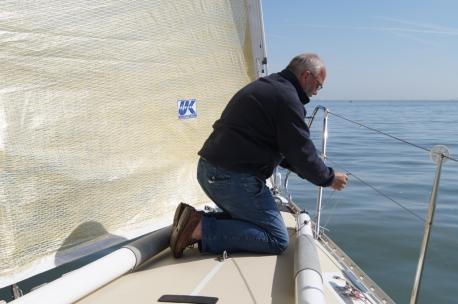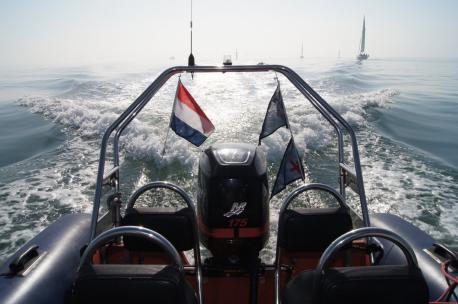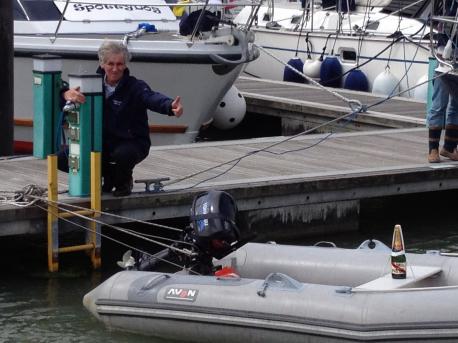 Later today we will meet at my house for our yearly Winsome party. See you then.