1-2-3-4-5-6
August 19, 2012
The last figure was our place in IRC-5 Class in Cowes Week 2012.
We are not happy with that place at all but to be honest it would not have been possible to become 1-2-3 this year. Fever, Mongoose and Yes! were simply too strong. We congratulate them once again with their positions on the podium.
Next year will be another year with the same team, however without our helmsman Peter Morton who will then sail his new boat Salvo. We wish him success.
In the meantime we did off load Winsome and we really took everything out of her, except some bare necessities to get her over to Berthon Boat Yard in Lymington.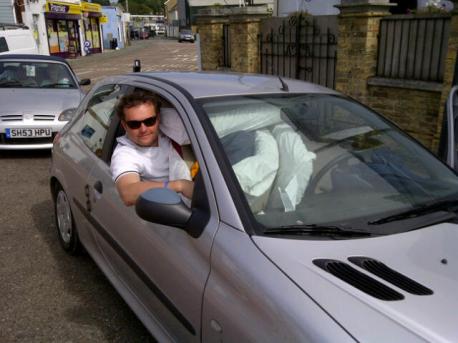 In September Winsome will turn 40 years but she is still good looking for a lady of her age.
I will write a little bit later something like an analysis of this Cowes Week.
Thanks for following our races via these blogs. We hope you have liked them.
Joost Nijhoff sailed two days in XOD 43. Photo will follow.