Flights PIL011 and PIL012 Capetown-Windhoek-Geluk
December 5, 2012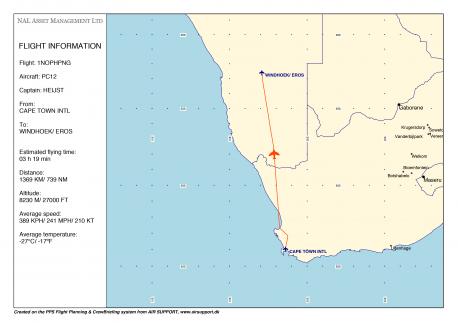 After our day of rest in Capetown, we were ready to go with new energy.
good bye Cape Town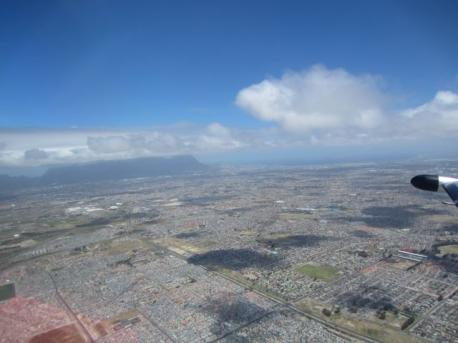 Capetown was the most Southerly position of our entire flight. From here we will go only to the North. Something like half way, though some of the most appealing excursions i.e. in Namibia and Botswana are still to come.
perfect engine data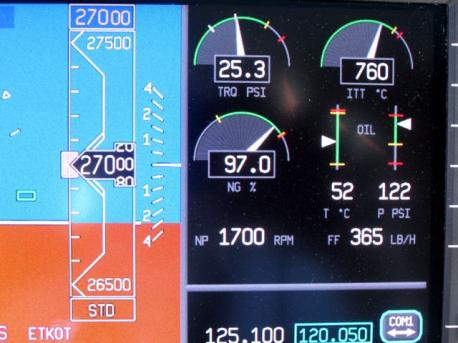 After again a superb, but not inexpensive, reception by ExecuJet we took off for Windhoek in Namibia. In the first place we had to check upon Walvisbaai from the air to prepare for the arrival of mv Muntgracht at the end of December.
Walvis Bay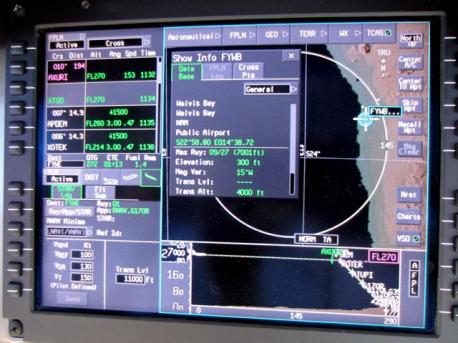 our flight attendants preparing for landing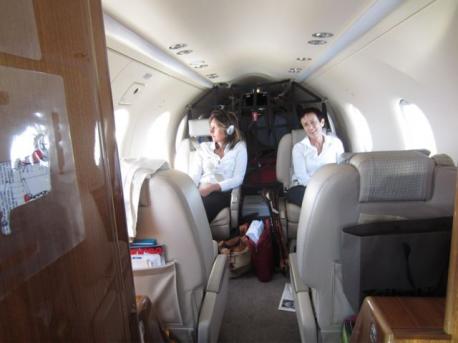 over Namibia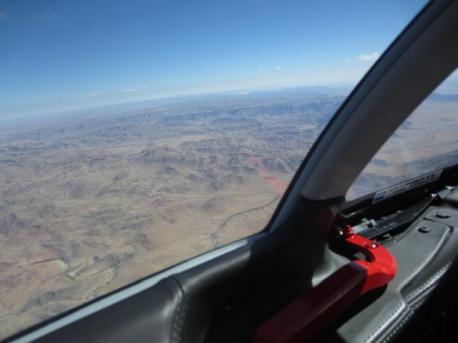 Sand Dunes close to WYGK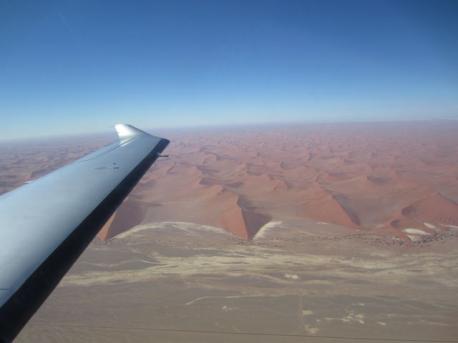 The Agent in Windhoek gave us the treatment we expected, i.e. overcharging us with excessive landing- and parkingfees. We talked to two pilots of another PC12 about our planned landing at FYGK [Geluk]. We only had the coordinates of Geluk and knew no more than that it was a small strip in the desert.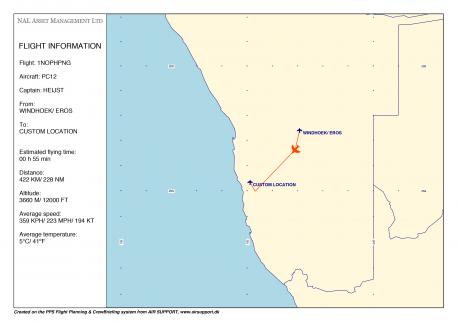 We took off with Commander Urs in charge  for a bush/desert flight. We took minimal fuel to facilitate our landing. Upon arival at the area I started to make blind calls for other traffic. No other traffic responded. We headed for the coordinates of Geluk but we could not find any airstrip. Sophie mentioned that the airstrip could not be possibly in the middle of nowhere, and that there should be at least a sandroad close by. We checked the given coordinates for FYGK four times, but were unable to find any strip. We used already quite some fuel and we mentally prepared for an abortion of this flight. First of all we went at a higher altitude trying to get in touch with Information. We finally succeeded and asked them to recheck for us the given coordinates. They appeared to be 40 minutes [chart minutes] wrong or 40 Nm.
So we found an awfull small and stony runway, only similar to the one Hans Bok and I once used on the border of Canada and Alaska, on our trip with the Cessna to Anchorage AK. Commander Urs overflew the runway to chase any animals away and to inspect the runway superficially from say 5 metres above it. He made a perfect landing with Three Greens [meaning the gear was out ha ha] without making any use of the reverse. The runway gave sufficient drag so brakes were used minimally.
our RWY at FYGK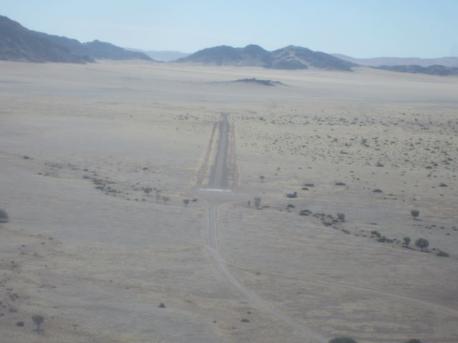 So there we were at Geluk Airport, with 1,1 fuel remaining on board [meaning 1.100 Lbs good for two hours consumption at low altitude]. Sophie did not succeed to make any contact by phone so we were not sure being picked up.
welcome at FYWG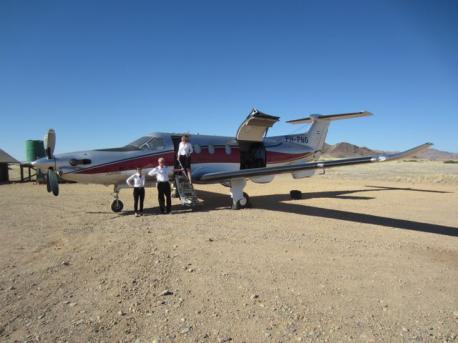 Terminal 1, Fuel Station, PC12 in the Desert of Namibia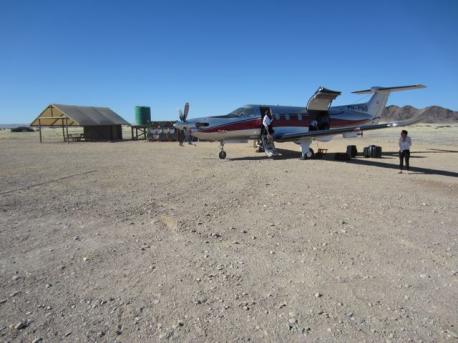 After an hour or so we were picked up by the Jeep of Kulala Desert Lodge and we had an hour's drive to the lodge. It took us one hour because the driver stopped each and every time when we met Ostridches, Springboks, Vultures or Oryx.
At the lodge we were welcomed by the entire staff giving us a comical presentation. Around the lodge are some 20 individual small lodges. Water is scarce, as well as electricity. We saw a beautiful sunset and felt really in a wilderness of sand and dunes.
Kulala Desert Lodge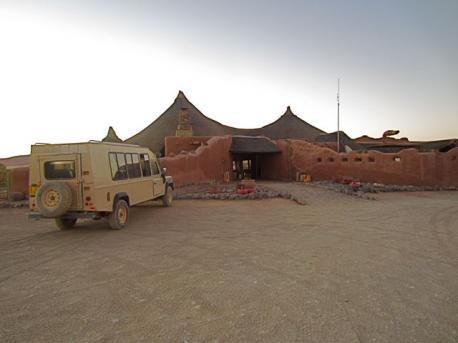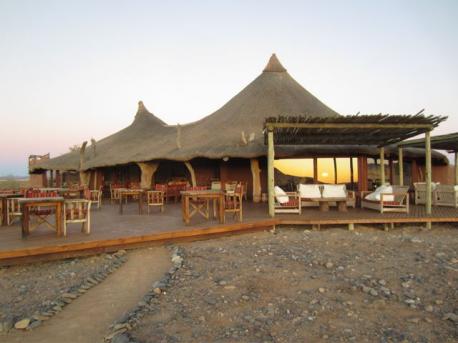 4 December I tried to congratulate Patrick de Koster with his birthday, but we must have gone into hiding. Again: van harte Patrick.
The next day 5 December we got a wake up call at 0500 to prepare ourselves for a trip into the Namibian Dunes. I will let Urs' photographs tell the story. We have never seen anything like this, not even close. Thanks again Boj.
early morning in Namibia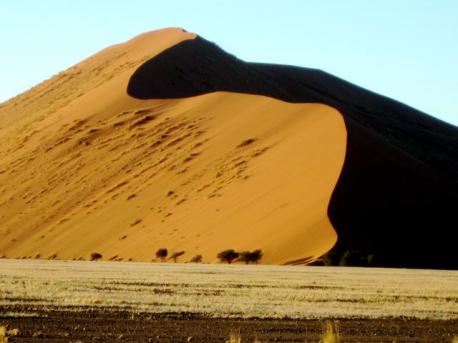 fitness training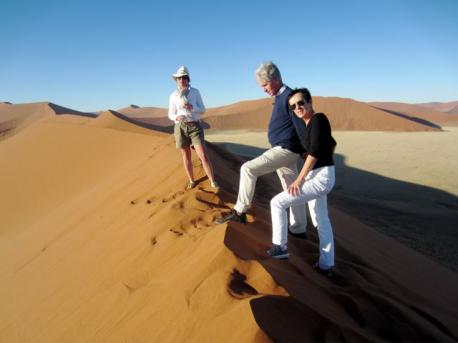 Death Valley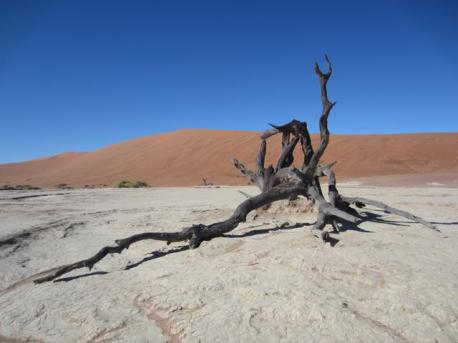 Desert Brunch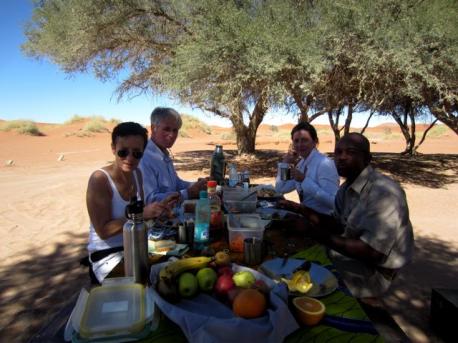 Oryx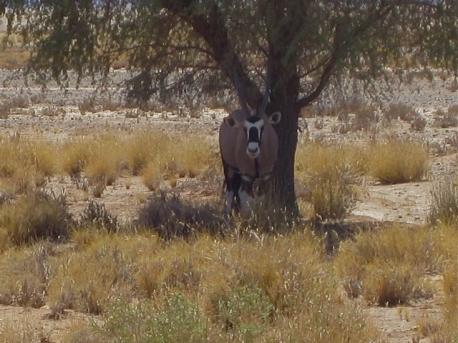 Tonight we made another trip to see the sunset from another position. The reddish colours were very special. During this trip we discovered another runway of say at least 2km length, well paved with runway markers along it. In other words this one woud have much better for us than the one we used to land at Geluk.
visiting the Sesriem Canyon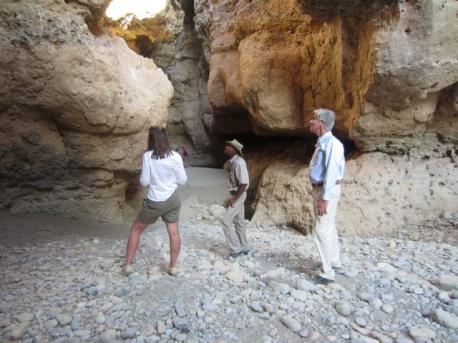 ostrich family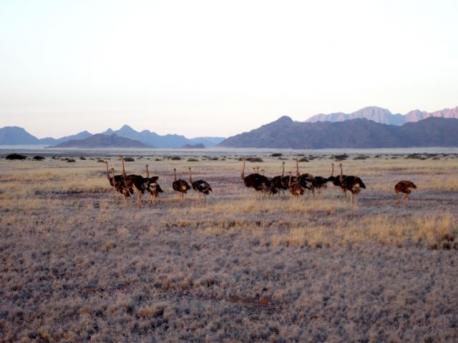 sunset in the desert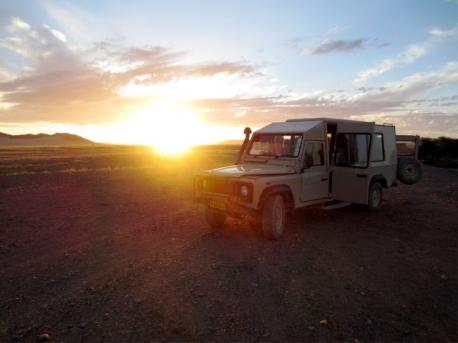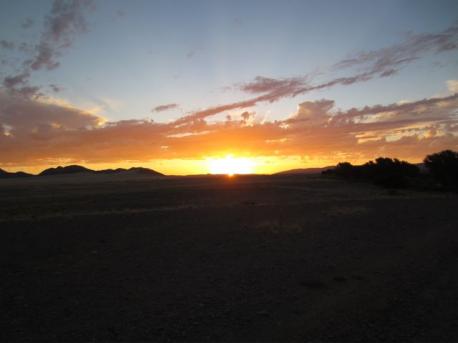 Tomorrow we will depart for Windhoek and from there it will be Maun, Botswana.