Flights PIL013, PIL014 and PIL015 to Windhoek, Maun and Chitabe
December 8, 2012
Urs joined the Kuala Desert Lodge Team for the good-bye song/dance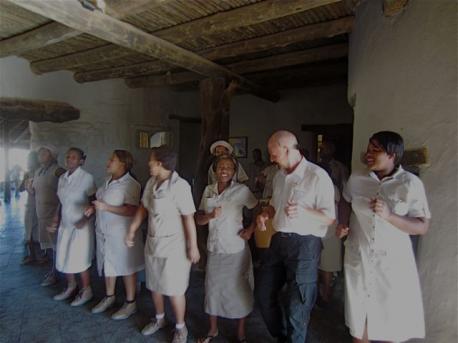 …followed by Sophie and Magi for a good-bye dance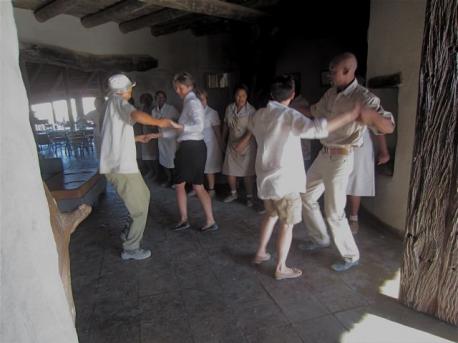 dancing RWY inspection before DEP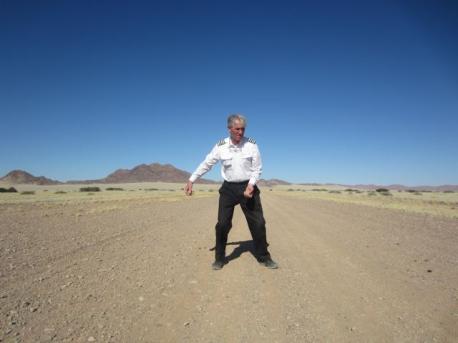 We started to inspect our stony runway by removing the sharpest and the largest stones. I guess we did remove together some 30 kilos. Commander Urs instructed our driver to chase any animals away from the runway at the very last moment i.e. after we started the engine. It all went very well. I received instruction to select 30 degrees flaps when passing 50 knots IAS [Indicated Airspeed], in order to have a somewhat more helicopter-like take off than we would have had with only 15 degrees flaps. I had troubles to find this procedure back in the POH [Pilot Operating Handbook] and did not remember anything of it during the Groundschool in Buochs. Will check it with Rima Langosch one day. If we are lucky  Reto Aeschlimann, Fredy Prachoinig or Fred Muggli will not read this part of my blog, in order to avoid bad marks from Pilatus.
Namibian Desert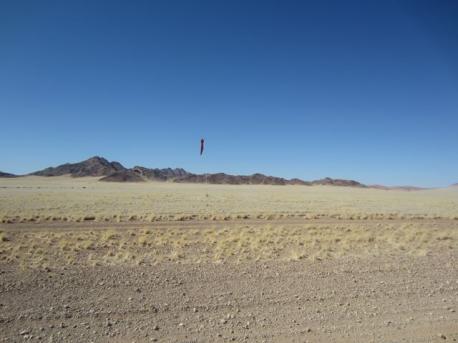 RWY in the desert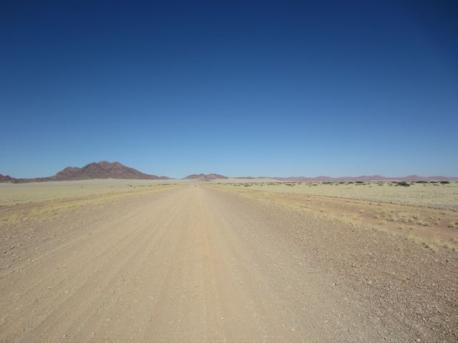 RWY inspection completed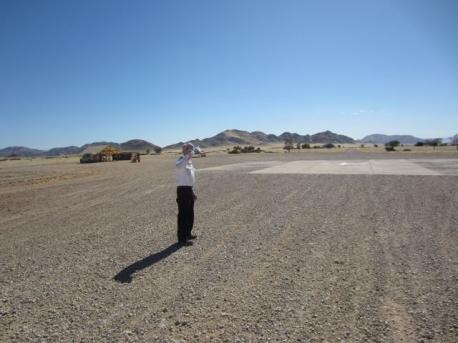 lining up RWY 29 at FYGK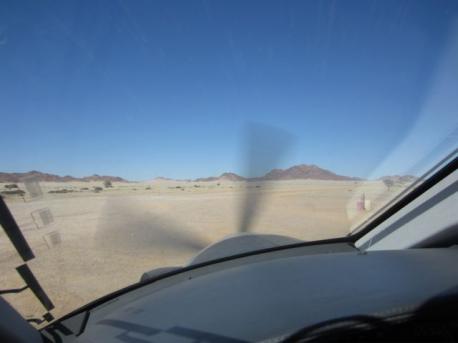 It took us 45 minutes to get to Windhoek where the Handling Agent gave us a financially much better treatment than on our first call, after Andy relayed our complaints to him.
Again Customs in Windhoek. No full Briefing handed to us, just an ICAO Flightplan for our flight to Maun, Botswana. Maun is a big airport full of small GA [General Aviation] aircraft, mostly Cessna's and Kodiaks. Relatively easy Custom clearance.
FBMN Maun: after landing RWY 08 taxi to APRON 1

Then we had a 12 minutes flight to get to Chitabe Airport. Same procedures as for landing at Geluk. Again no other traffic in the air, again no animals on the runway. The one hobble halfway on the runway Commander Urs took skilfully, nearly with grace.
landing at CHITABE on the sand RWY 12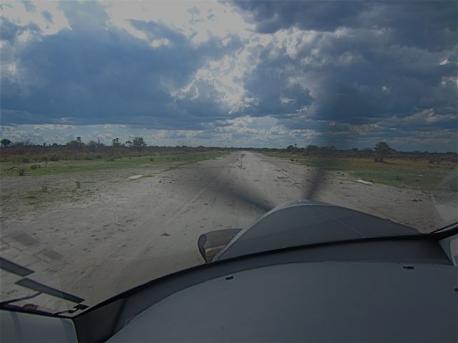 We were awaited by a driver from Wilderness Safaries, but before we left we tied down the a/c with Winsome's lines on board and the driver surrounded all three wheels with dorny bushes to avoid that animals would start eating the rubber. It happened two years ago.
the CREW is ready to proceed to the Chitabe Lediba Lodge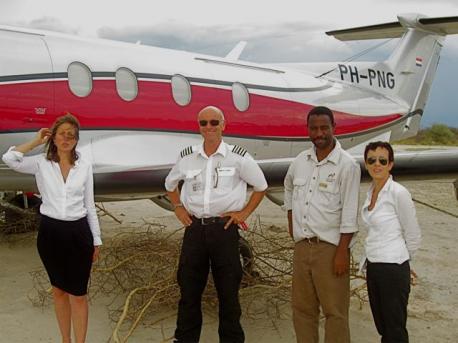 PH-PNG is well protected against wind, weather and natural enemies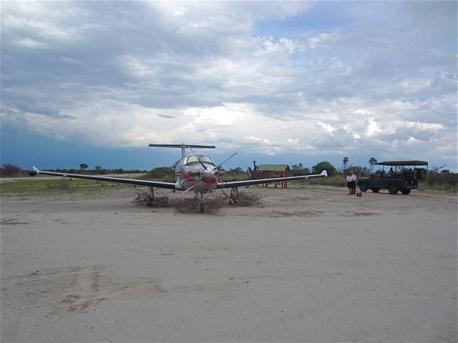 Then a 40 minutes drive to the lodge, only 4 km. We felt right away to be in the African mixed woodland savanna. Here we finally arrived in the Okavango Delta.
We felt somewhat tired so we decided not do a night excursion but to wait until 0500 next morning.
The lodge was beautiful. It was one you see sometimes in movies. Each tent was built on a platform one metre above the ground. Elephants and Hippopotumus come right to these tents. Sofar we have only seen the dung the elephants left behind and one Hippo making a walk in the evening. Since this is the end of the season there were more servants than guests (4).
enjoying the warm welcome at Chitabe Lediba Lodge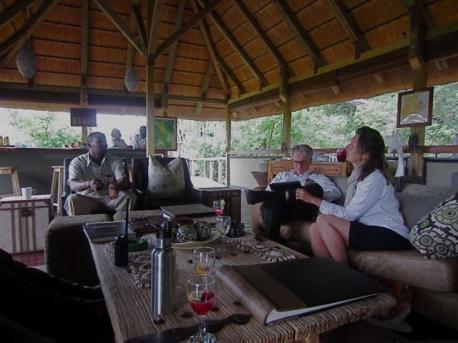 The next part of this blog I call "no comments" a title I see sometimes in politically motivated tv news.