Winsome's wedding gown removed
March 17, 2013
Berthon has made good progress last week. At the last moment however they discovered that the steering box was very stiff which caused the helm/wheel to move extremely difficult. This was not like this at the start of the winter. The steering box has been removed and is being cleaned in the workshop. David Street believes that water has dripped down the input shaft and run into the gearbox, turning the pre-packed grease into mud. The bearing and seals need to be replaced and that will be done in the week starting Monday 18 March.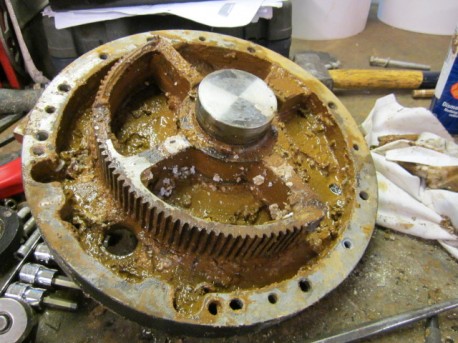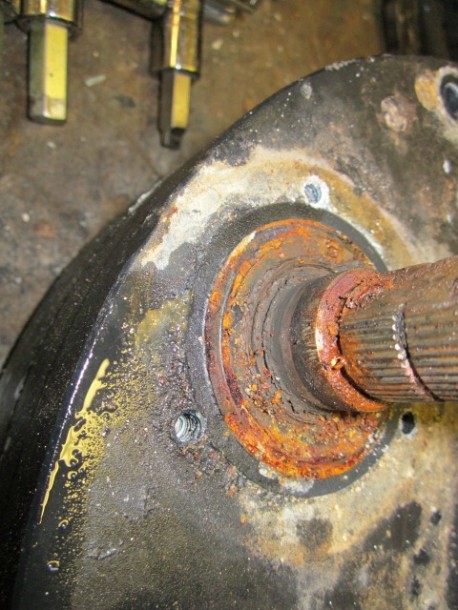 It does not look that this hick-up at the yard will cause any delay in delivery of Winsome on Thursday 28 March, provided that the steering box will be properly repaired in time. New ball-bearings are expected to arrive Monday at Berthon.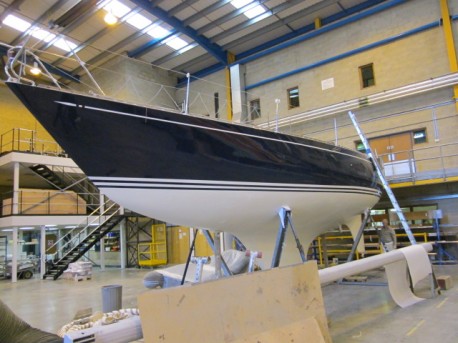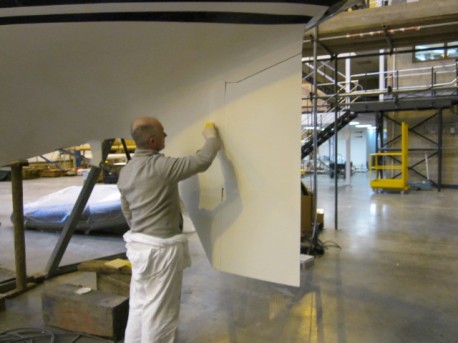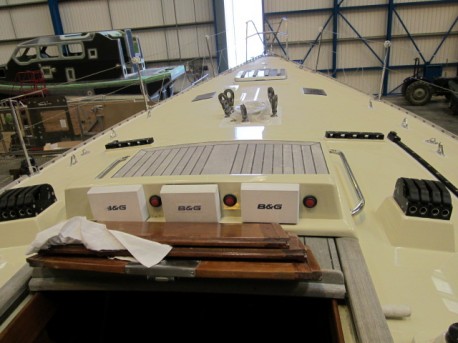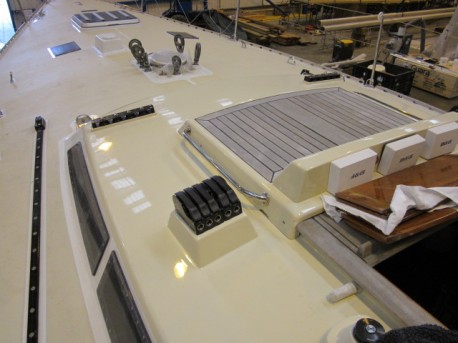 Winsome was launched Saturday 16 March.
Photographs taken after launching will follow shortly.
We are on schedule as it looks today!