Chita-Chabarowsk
June 15, 2013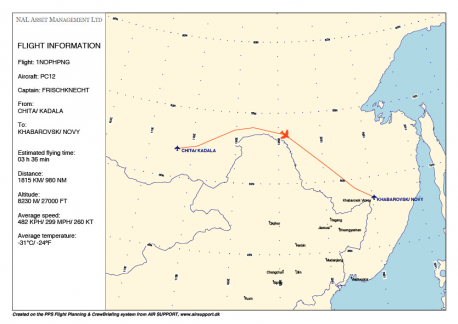 Chita appeared quite an uninteresting city. No charm, no atmosphere, just nothing. The Handling Agent and the woman (?) in an official function were the most interesting we met.
Everyone in our hotel did not know how to smile or to say anything else than strictly necessary. Just boring.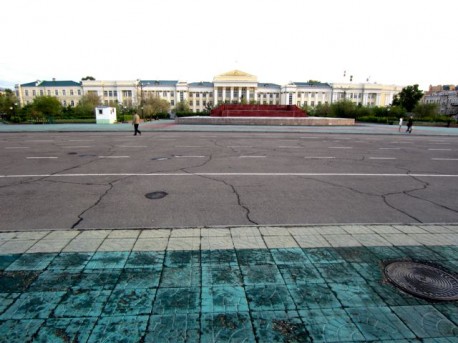 After a walk we found a Don Corleone Hotel, where we the only guests. 6 flatscreens with a Philip Glass movie being played over and over, plus his music.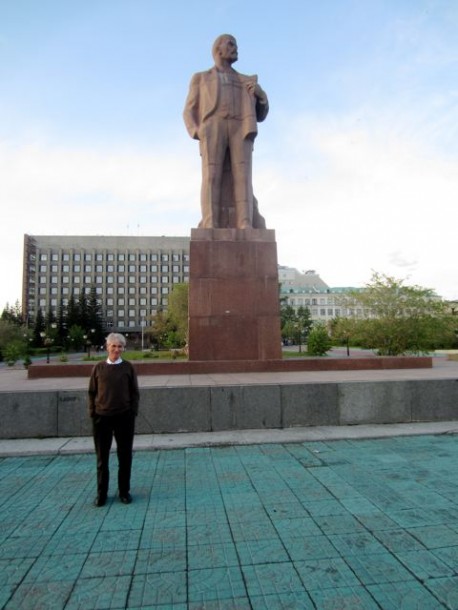 Harry and Lenin
The next morning we found the aerodrome dried up.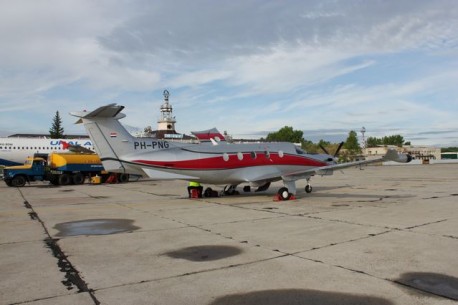 During our flight, when the tracker refused any service, we "shaved" the Chinese border however not any of the 1.344.000.000 Chinese were in sight.
Instantly I had to change my vocabulery. Now it is Khabarovsk.
A nice City. Perhaps not a proper comparison, but it looks a bit like Stockholm (Ryanne!). The city looks very Western with young people, clean and modern. A complete contrast with Chita. Something like a change from North Dakota to Massachussets, got it?
Will be continued.