Passing the date line; arrival Anchorage; Anchorage AK-Edmonton AB-Minneapolis MI
June 20, 2013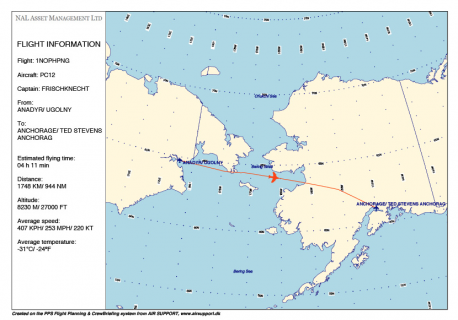 We were quite happy to have left Anadyr. Mind you it was summer i.e. the nicest time of the year.
The next photo was taken during our 30 minutes freezing walk the previous day.
It became a scenic flight with beautiful views which Urs tried to capture in some photographs.

Anadyr – Anchorage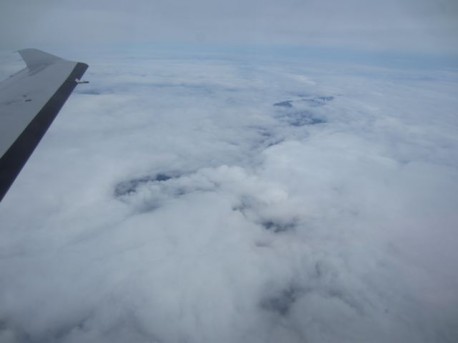 Leaving Anadyr UHMA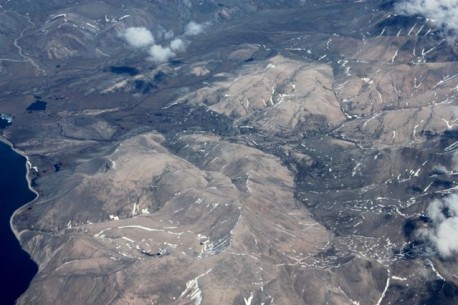 Leaving Russia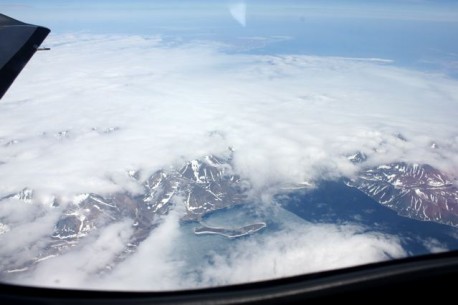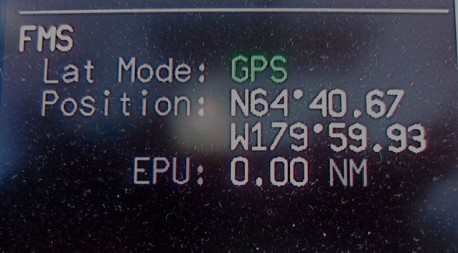 Crossing Beringstreet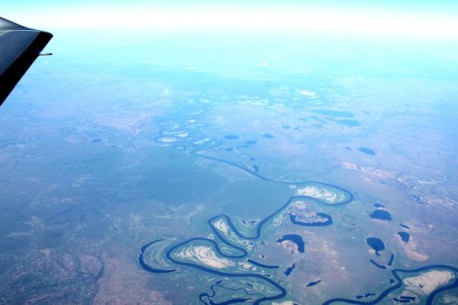 over Alaska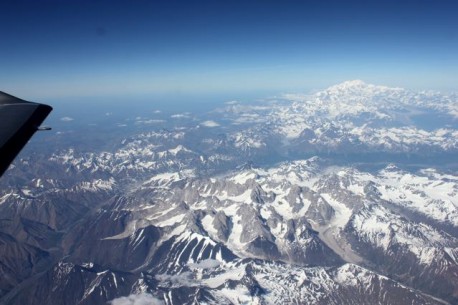 direction Anchorage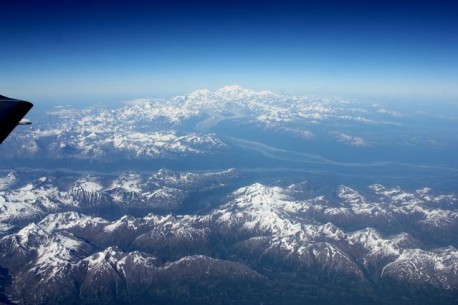 heading to Anchorage
In Anchorage we had a surprisingly nice welcome from the Canadian Custom and Security Officers. Perhaps we looked so much more mature after ths trip than our passport photo's showed? Indeed perhaps.
We earned a day, but we arrived on that earlier day (at least in UTC time) only at 7pm. So a quick check in the hotel, an even quicker shower (no opa-sleep this time) and a dinner. From some from comments sent directly to me, I realize some explanations will have to be given once back in Amsterdam.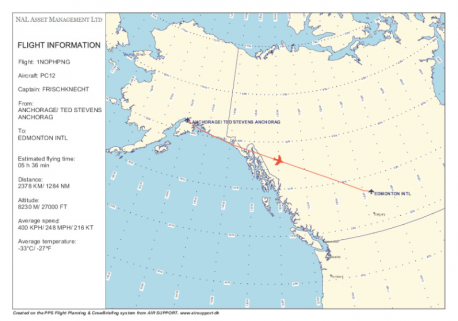 The next photographs show Canada en route to Edmonton AB.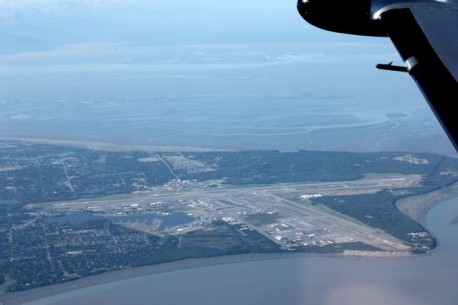 Leaving Anchorage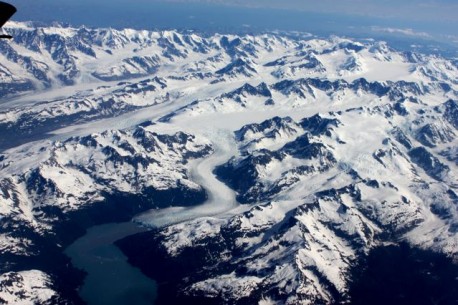 Leaving Anchorage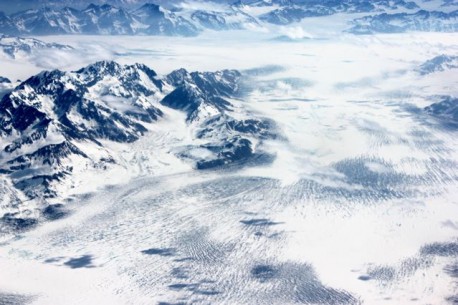 Over the Rockies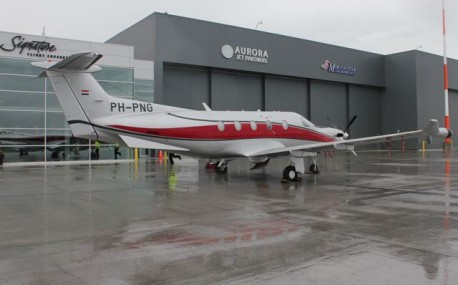 Edmonton CYEG
We had a pretty difficult flight to Edmonton, especially the last hour. Bad weather, CB's, lightning and on a flight of more than 5 hours we were not rich on fuel. ATC announced us to prepare for a holding on our approach. Not good when already low on fuel. The cell of the bad weather was right over the airport. The holding was cancelled, the STAR [Standard Terminal Arrival] and the runway were changed. It all made it shorter and thus better for us. We finally landed with 400 Lbs fuel on board, so not bad at all.
Signature at Edmonton had a new building at the airport. Super, duper but so was their fuel price.
Romana Yuca was so kind to pick us up at the airport and transported us to our hotel = her house. Peter was preparing a Yang dinner for us. They also invited a Polish friend who really was a special character and told us all about his nomadic solo travels in a very modern and light weight mobile home throughout North America.
At the very end of the dinner (again my opa-nap did not take place) I fell to pieces and had instantly to look for my bed. A deep sleep until my USA phone decided to awake me at 0110 and again at 0130. Nothing could keep me from sleeping however.
The morning at breakfast I felt a reborne person.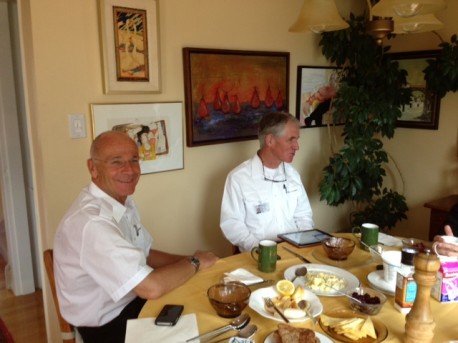 Romana gave us a lift to the airport so we could show her Pilatypus.
We left Edmonton without any problems. Writing this blog we 1 hour away from Minneapolis where we expect to meet with Sophie and her friends Jim and Veronique.
By making all of a sudden three blogs in one, I have reduced my back log to zero and I will feel happier the next days. Still I beg for your understanding and appreciation of cutting some of our stories short.
Will be continued. I have seen that the circle of blog readers increased enormously in the first week and now is very stable. You all can expect a spoon with a miniatur Pilatypus model on the top end of the spoon (net zoiets als de Libelle lezers dat vaak krijgen).