back into the Arctic
June 27, 2013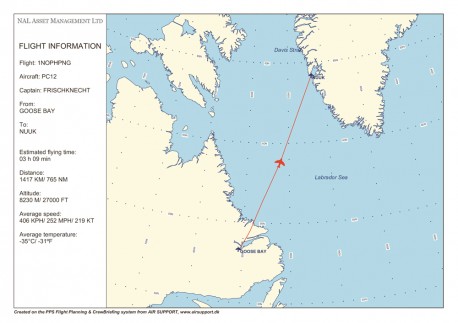 In Goose Bay we could not do anything else than make a walk and visit the Mulligan bar (the only one open), drink a Canadian beer and go to a steakhouse. We could grill here our own steaks.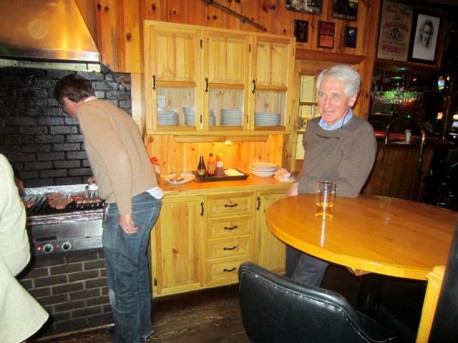 Goose Bay hosted a conference or exihibition for mining materials. All hotels were packed. Thanks to John Sveistrup we obtained two rooms, though Aernaut "had to sleep" in the kitchen of the double room "he had to share" with Urs.
We had good handling of the a/c in Goose Bay and we left with good weather. First of all we tried the survival suits. Aernaut looked like a filmstar.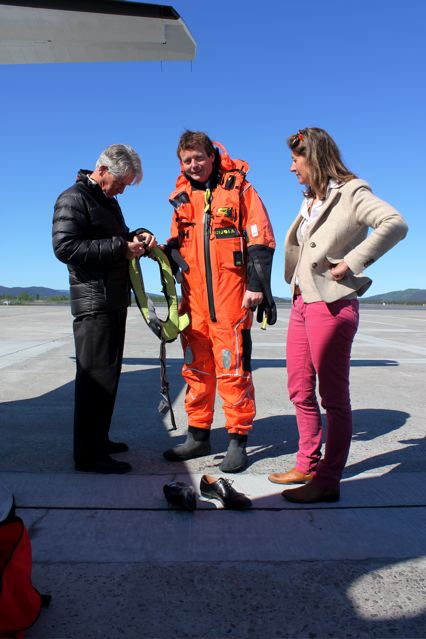 The runway was 3K long. We used 90 knots as Vr [rotate speed i.e. the speed at which the a/c takes off], since we were very close to our MTOW [Maximum Take Off Weight].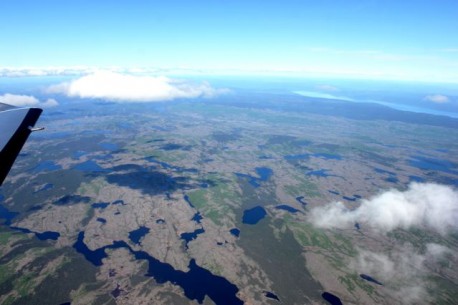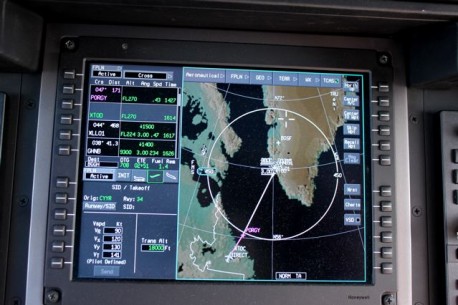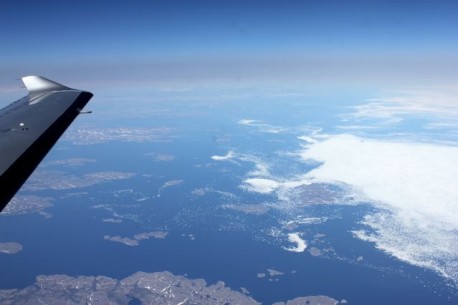 The trip was supposed to last three hours and it took three hours indeed. We knew already that strong winds could be expected in Nuuk, but not as much as gusts of 43 knots. The tower was most happy that we made a good landing. They sounded relieved.
Nice views during our approach.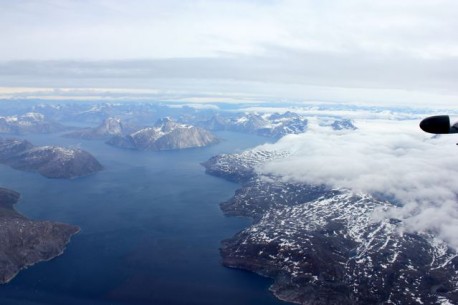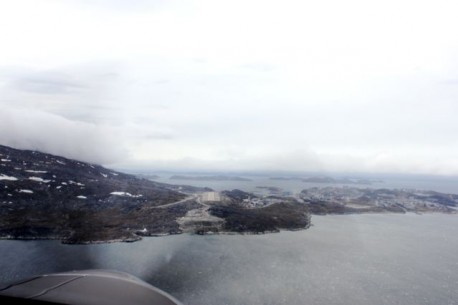 On the tarmac preparing the a/c and our luggage appeared difficult with 35 to 40 knots winds. Fuelling was postponed until the next day because of the same reason. We got special concrete blocks delivered, to avoid that the a/c would start moving without engine. The wind can be an excellent engine.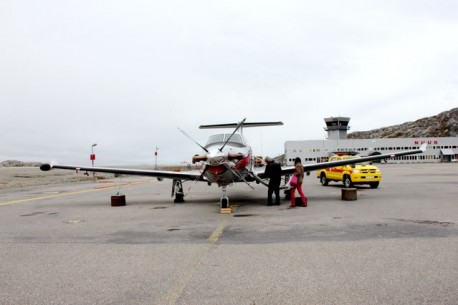 Tomorrow our one but last day of flying to Reykjavik.
Until here we covered 15.800Nm or 88% of the entire trip as scheduled.
Please do not forget that Urs has his birthday tomorrow resp. Thursday 27 June.
His E is urs@paracentro.ch
Fedex will be able to deliver your presents by Friday on the Prins Hendriklaan 5 in Amsterdam, but an E to him will be faster.