Winsome in Berthon's Hospital
July 15, 2013
WINSOME has been lifted last Friday 12th of June. In the next days we hope to know more about the reasons, why the rudder did not work as good as it did during the JP Morgan Round the Island Race.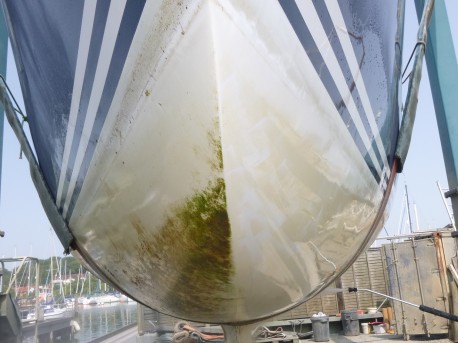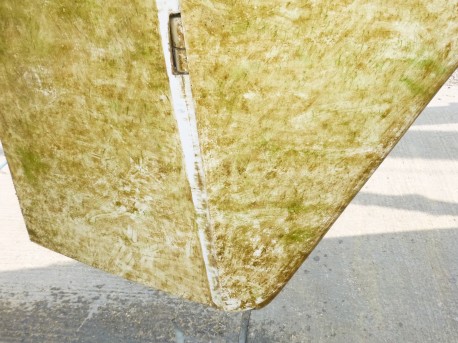 I intend to visit her at Berthon's Boat Yard Friday 19th, possibly together with Leen pending on the reports coming forward to me in the next days.
Looking at the results of the Cowes-Dinard (St Malo) Race I must say that it must have been a very special race, without any wind. It took FOGGY DEW just over 47 hours to finish and she won. Well done Noel Racine, you did it again. We could not do this race to compete with you but we will be present at the start of the Rolex Fastnet Race with a boat still warm from racing 7 days during Aberdeen Asset Management Cowes Week 2013.
Will be continued