The last march of 2013
November 10, 2013
This week we have concluded the 2013 season effectively by delivering WINSOME to her favorite winter palace i.e. Berthon Boat Yard in Lymington.
For that purpose we, Markus Bhend/Leen Hoogmoed/Martin Heineke/Floris Oud/myself- travelled on 6 November by Pilatypus from Budel via Ostende to Bembridge. The weather was not very nice and the approach to Bembridge and landing were not very nice to say the least.
Thanks to Markus we managed to make a decent landing on runway 30, in spite of a cross wind of 25 gusting 35 knots. Swiss quality!
We proceeded to 10 Union Road where Floris prepared one of his heavenly dinners, with some help of Markus.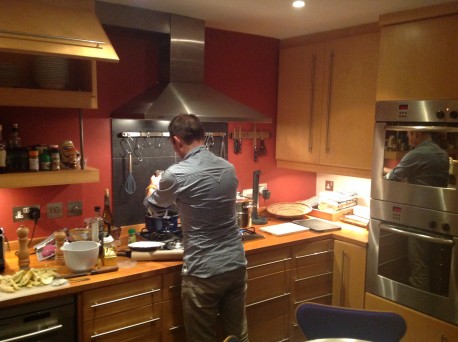 The next day, Thursday 7 November, we delivered WINSOME to Lymington. Flat water, no wind, no rain like the previous day. We had a meeting with David Street and Dominic May and it looks like the mast will have special attention this year. It may be stripped completely of all winches, spreaders and other attachments to get rid of any and all rust and get the mast newly painted.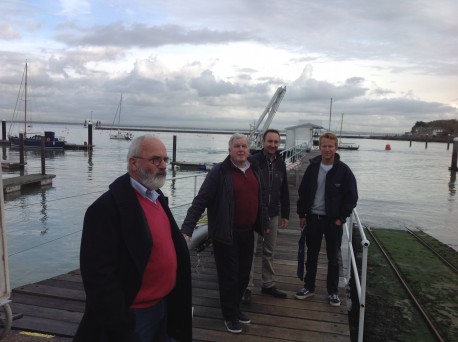 I followed WINSOME with Floris on LUNA and we all returned on her. Thanks to a mirror like water surface we reached 48 knots and it took us only 16 or 17 minutes from the racing tower outside of Lymington to the RYS.
LUNA is now equipped with AIS and we could see WINSOME going at 5,4 knots towards Lymington. Good news for Joost and Sophie for the Cowes Week.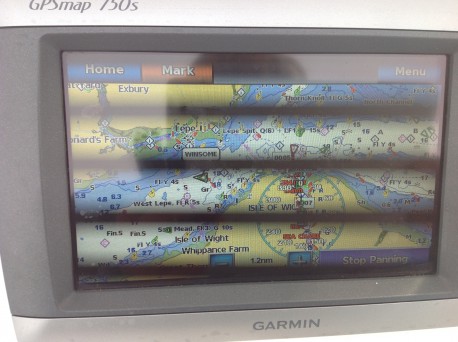 Again excellent cooking by Floris, also this time assisted by Markus. Dish washing exclusively by Leen and Martin. Hopefully none of their family will ever read this blog.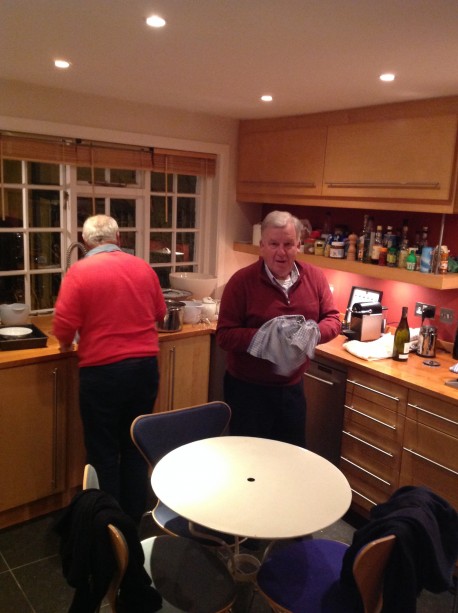 Unfortunately the rudder felt not very good, stiff, so Leen and I will visit Lymington again once she is high and dry. We have asked Berthon to fit any case new fairings and look at the painting of her hull as well. Anyhow the spinnaker hatch will be farnished to please Floris and Hidde and the spinnakers themselves.
We observed the oil floating in East Cowes Marina as a result of the sinking of the ugly motorboat called KAHU. Everyone in Cowes is wondering who it was who put her on fire. The boat was so ugly that she had to sink anyhow. It was the best solution I must admit. Fortunately WINSOME was berthed upwind of her so not any damage could be seen, not even dirt like ash or oil.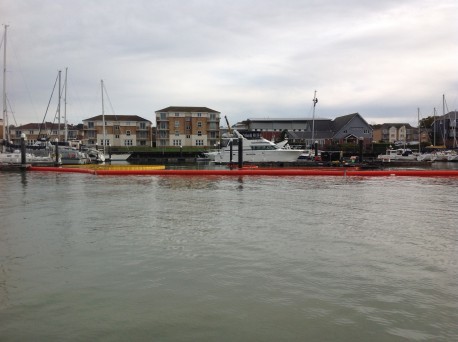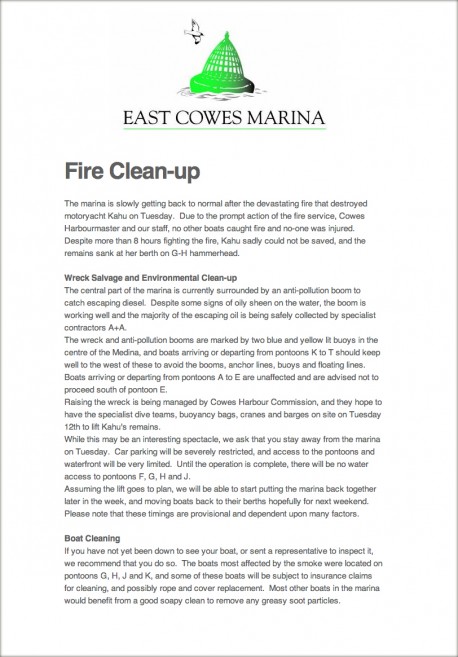 The weather on our return flight was much better. Moreover we had a tailwind of 50 to 90 knots. Passage time Bembridge-Budel 01:10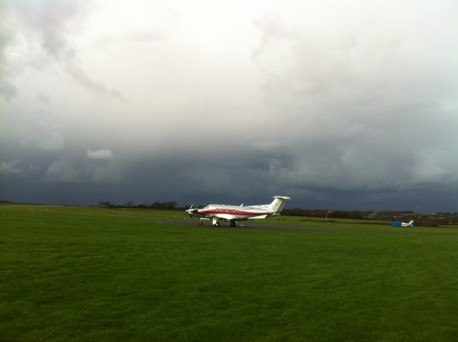 It was a pleasant trip and we did zillion errands at the same time. Unfortunately I could not find the right bag pack my daughter told me to buy instead of my opa-bag.
Will be continued during this winter.
Meantime entries for 2014 are coming in at a fairly good speed and at good numbers.