Inspection of sails in Makkum, of LUNA in Yarmouth and of WINSOME in Lymington
December 19, 2013
Monday 9 December we (Leen en myself) visited UK deVries in Makkum to inspect the sails, discuss the repairs and talk about the possibility of ordering two new foresails for the next season 2014.
A summary of our discussion you will find herebelow, together with a photograph of Genoa 4 and of a damaged/repaired spreader patch of Genoa 2.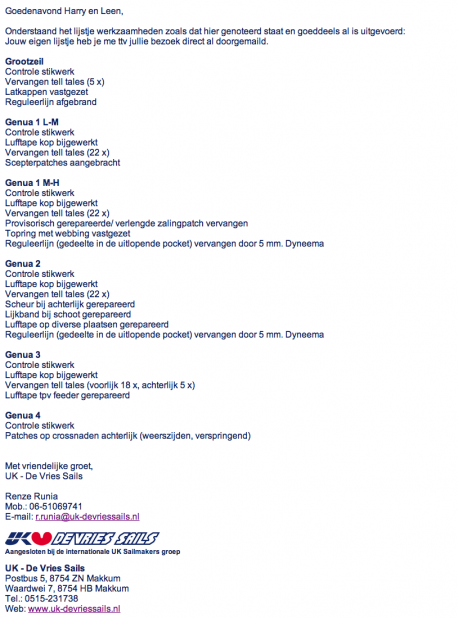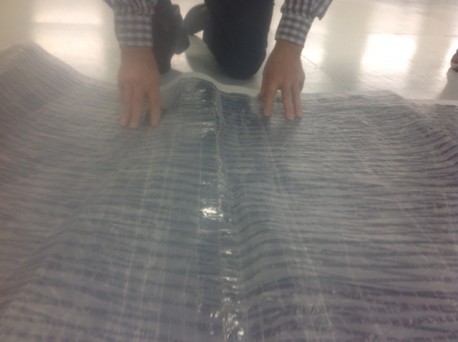 Genoa 4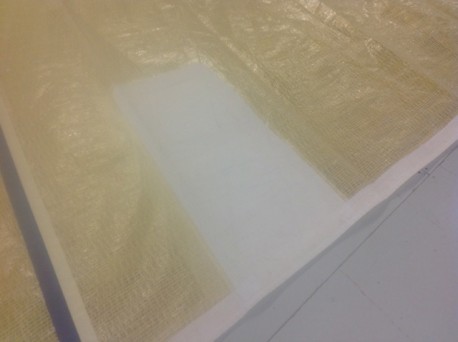 Genoa 2
The usual supplier of our D4 sails/membrames, Dimension-Polyant has sold his entire production and concepts to Incidences in France, so Renze Runia is checking with them if they are prepared to deliver us new cloths for the 2014 season. You will read more about these developments, if any, in one of the next blogs.
Tuesday 10 and Wednesday 11 December we visited the Isle of Wight and Lymington.
We started with a visit in a red shiny Mercedes (believe it or not) of Don Hume to LUNA and we have found her in a good and dry shed, in the capable hands of Mr Myles Mence/Wight Boat Storage. It became clear to us that the expenses charged by Don must be excessive in itself and we will discuss a rebate of at least 50% (including the sale of the RIB) with him on all his work.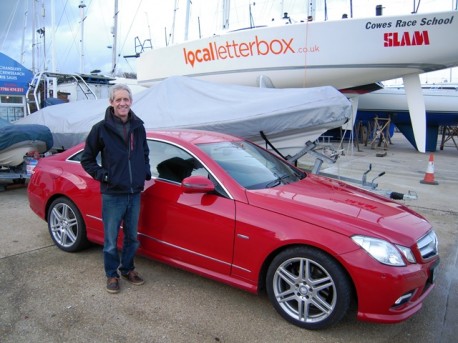 Niki Lauda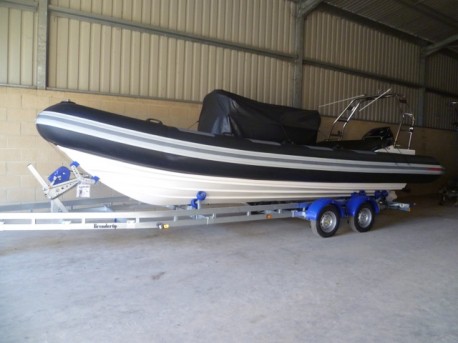 We were fetched by Berthon's RIB, same make as LUNA, in order to gain as much as possible time. It was dry and not very cold and with a capable driver of Berthon there was no problem on our passage.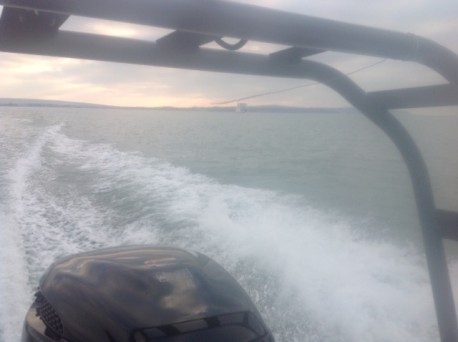 Once in the hands of Keith Harrison and Heather, replacing David Street because of the enormous workload on Winsome ,only in the winter 2013/2014, we went through all the issued. The main issues were:
1. taking off the toe rail
We decided pursue this matter but asking the help of Jongkind to take away some of the instruments inside the Nav Station and replace it later again. Taking it off will be done by Jan de Graafff who will be accompanied by Leen on 7 and 8 January 2014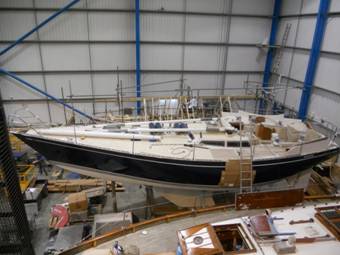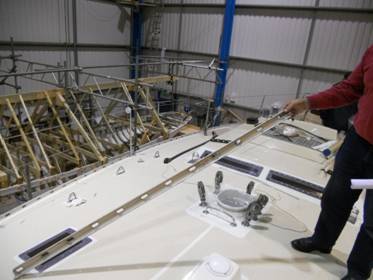 2. the rudder
We agreed how to pursue the relevant issues. It is too complicated to explain this in short, moreover I did not understand every detail myself so I better stay silent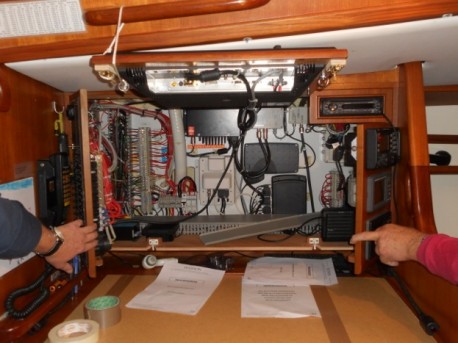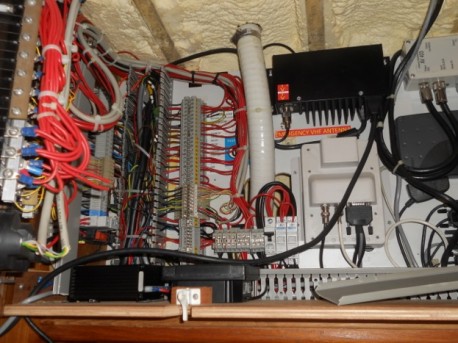 3. the mast
We agreed upon the initial recommendation by Dominic May, that the mast will have a full and complete refit. All parts will be taken off, inspected, repaired, improved and what have you. The mast itself will be painted/sprayer under the supervision of Heather in its entirety.
In short we agreed upon the following winter "beurt"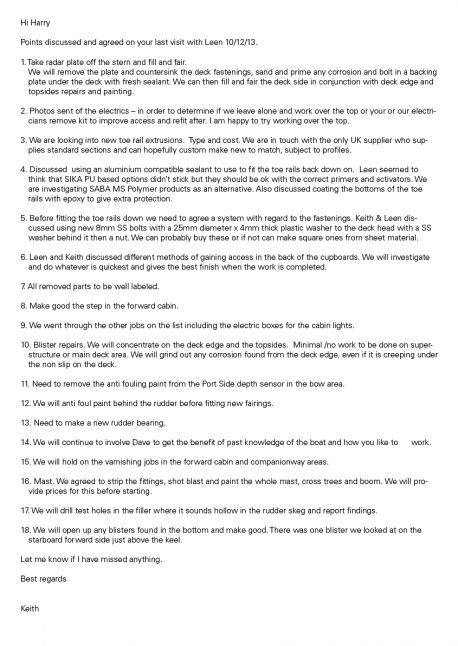 Thereafter, the next day, we have made a 15 minutes Round the Island Race to prepare for the 2014 one.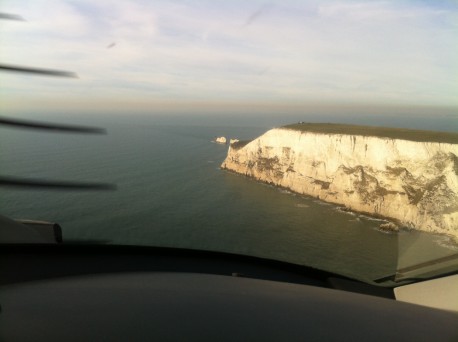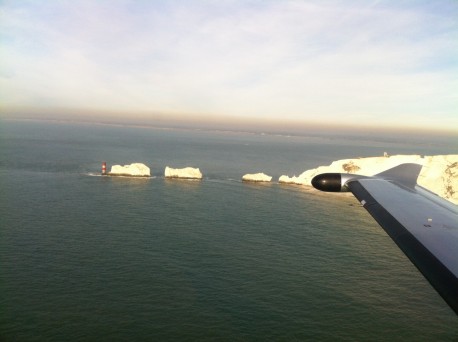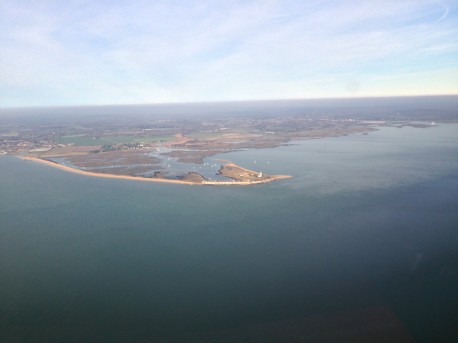 Hurst Castle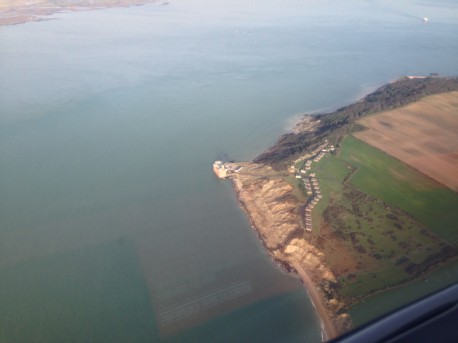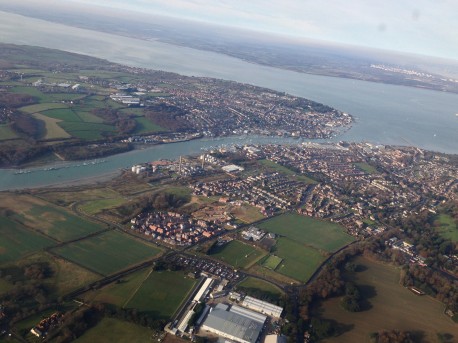 Medina