Leg #11 Tuscon, Arizona to Toluca, Mexico
November 29, 2014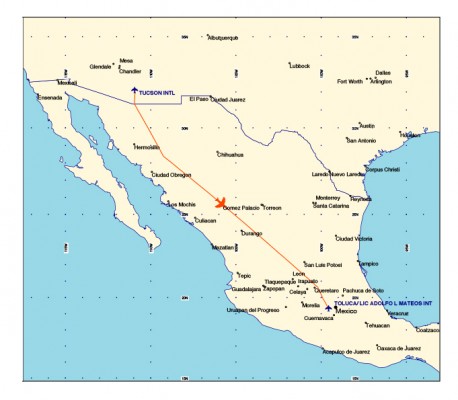 Our day started as usual with a breakfast, followed by a taxi drive to Atlantic FBO at the airport, but this time we called the Customs already before we left the hotel. It was then the second time I talked to the female Custom Officer Luna. A well known name to all sailors on WINSOME. This morning she advised us that they were ready to come to the a/c instead of Mozes to the mountain, as a result of the unwillingness of Atlantic FBO to tow the a/c to the customs.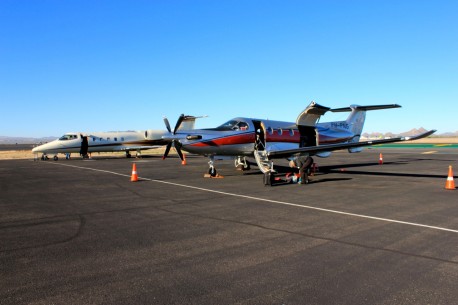 ready for US custom inspection in front of Atlantic FBO, Tucson, Arizona
So Luna came to us with another Officer, perhaps her superior. We never will know. They did a very clean and precise job, asking all the questions about the purpose of the trip (well none), about the crew and about the origin of the Pilatus a/c and did some luggage checks. After all we were very very close to the Mexican border.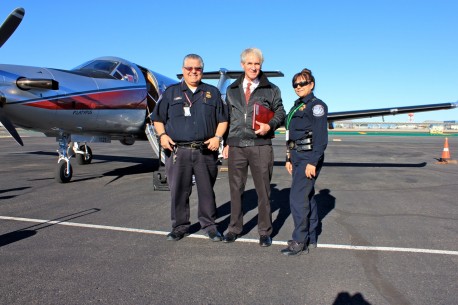 our custom officers
Then I asked Luna if she would interested in a special photo. She was somewhat curious so I showed her a photograph of LUNA on which one could decypher with some effort her name.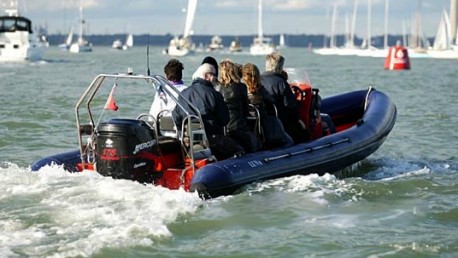 Then we took off.

departing Tucson, Arizona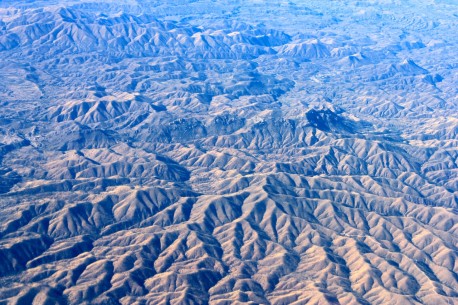 climbout direction Mexican border, looking for the wall
Soon we overflew the border area where we could see indeed lines marking the border USA-Mexico. One was a straight line (see red arrow), another was a white winding line, or perhaps a small road for the Border Control Guards, on the tops of the mountains.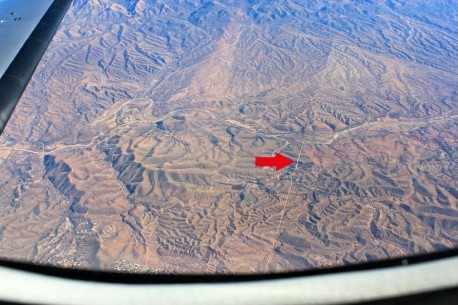 finally we found the border wall…
The entire flight took us just over four hours and what we did not realize until the moment we looked at the flightplan (usually 0700 for Urs versus 0800 for me) was that Toluca's elevation was with 8.600′ higher than that of Zermatt.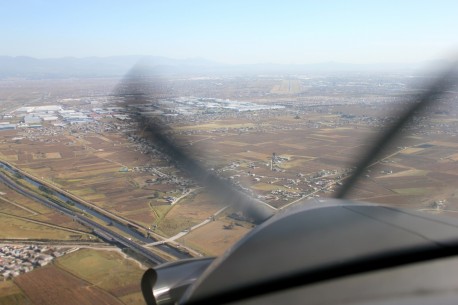 final approach ILS RWY 15 at Toluca, Mexico, MMTO
Once landed we were surrounded by say 8 people of Manny Aviation FOB, of the fuel truck and later of the Customs. Customs must have a lot of authority on this airfield and did made no effort to hide that.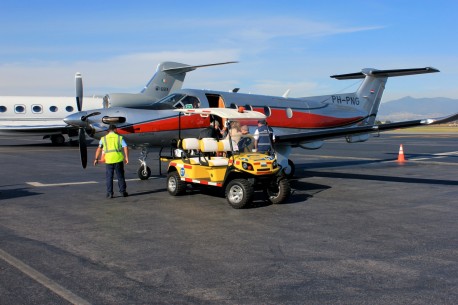 custom area at Toluca Airport, MMTO
We were received by a real gentleman, who made an impression on Sophie, after he helped her in her coat.
After a check by the Customs the a/c was towed half a Mile to Manny Aviation FBO. The airport has beautifull hanger space for 100 private a/c and I must conclude that this was one of the nicest airports, if not the nicest, for General Aviation [that is us, not being commercial or military a/c] I have ever seen in all these years.
This FBO is really meant for the super rich, so we wonder what deal Andy got us here. Antiques all around us, plenty of people etc.
Finding our hotel was a difficult job since there were two hotels with the name i.e. Quinta del Rey. Sophie our "Reiseleiter" will not be happy if I broadcast the entire story so I won't.
The hotel was a very nice one with a super warm swimming pool and nice gardens.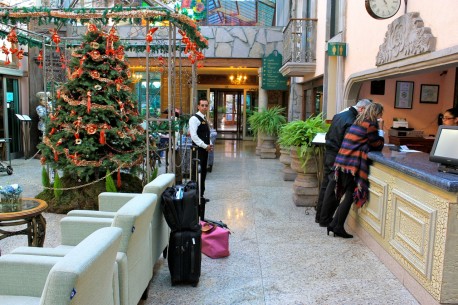 Check-in at QUINTA DEL REY in Toluca, Mexico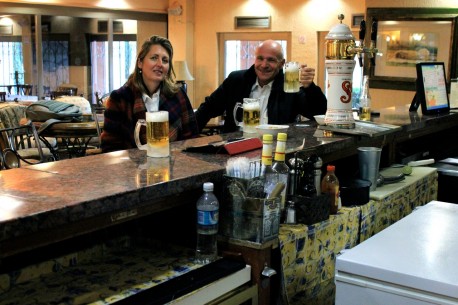 A cold beer in the bar once we realized we arrived in a very nice hotel
A visit to an Argentinian restaurant and the day was over. The hotel recommended us to take only the hotel taxi in spite of the fact that the restaurant was a distance of less than 200 meters.