Leg #16 Grenada-Antigua 5 December 2014
December 7, 2014
An easy departure from Grenada. We quickly got some fuel, took luggage on board and off we were. Not any other a/c was competing for the runway.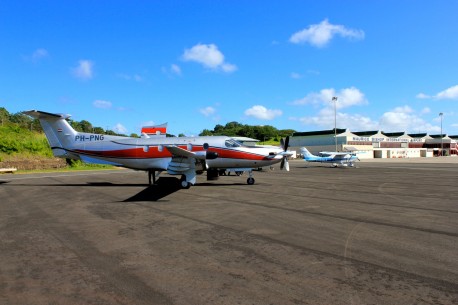 ready for DEP at Maurice Bishop International Airport, St. George, Grenada, TGPY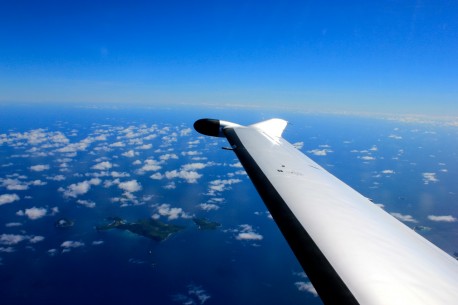 left Grenada
We had a smooth flight of only 1,5 hour.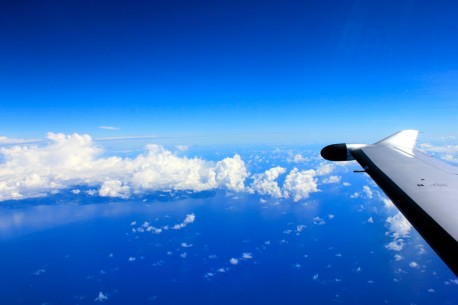 over the Caribbean Islands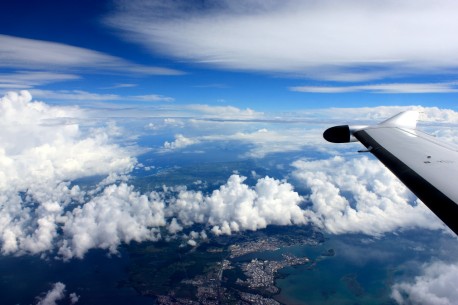 descending towards, St. John, Antigua
Our final approach on VNAV was as easy as the booklet of Fredy Prachoinig said.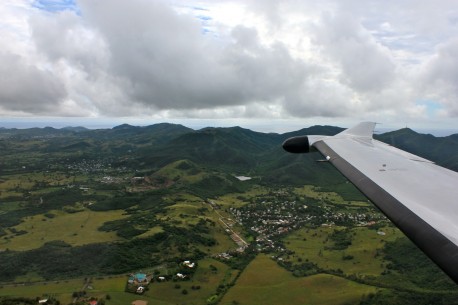 final approach to St. John, Antigua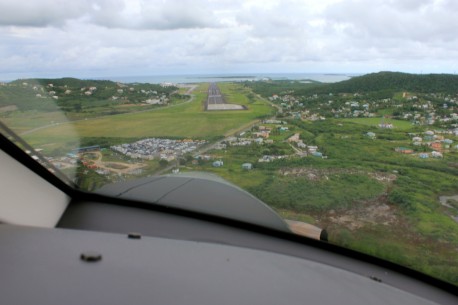 short final RNAV (GNSS) RWY07 at TAPA
So we completed this leg without any stress. Since the fuel guys made a mistake at the airport about our fuel release we could not fuel right away so we have to do that on Sunday 7 December after they have sorted out what went wrong.
Our taxi was late and it rained upon arrival. That day and evening we had our first real encounter with a M mosquitos. No fun at all. The hotel Harmony Hall was very nice, with an outlook over three hills bought by the well known comedian Mr Berlusconi.
I will continue with our story about our visit to Antigua, a day libero in our schedule, tomorrow. At least if I am not devoured or killed by the mosquitos I was unable to kill.