Leg #18 San Juan, Puerto Rico, USA to Punta Cana, Dominican Republic 8 December 2014
December 10, 2014
The nicer part of Puerto Rico we saw on a small trip to the old Spanish Fort Del Morro, attacked in turn by English and Dutch war ships. The Fort was a good defence since all ships came to that position by the prevailing trade winds. All flags on the Fort Del Morro were half-pole commemorating the Pearl Harbour attack on 7 December 1941.
That part of the city showed only signs of an old Spanish City and did not look American at all.
The next morning we said good-bye to this part of the USA by taking coffee and breakfast at Starbucks.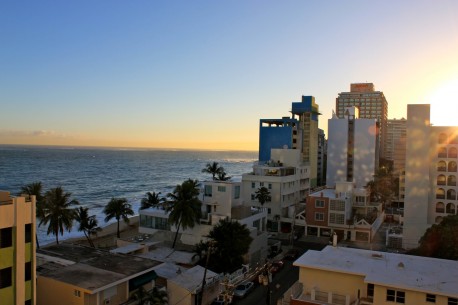 sunrise in San Juan, Puerto Rico
Not a single problem at the FBO with customs, like they faded away. After we waited on the taxi way for two American Airlines departures, we were free to depart ourselves.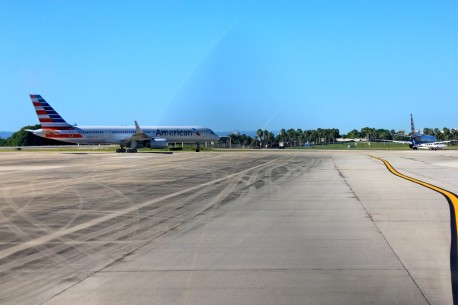 no 3 in line for departure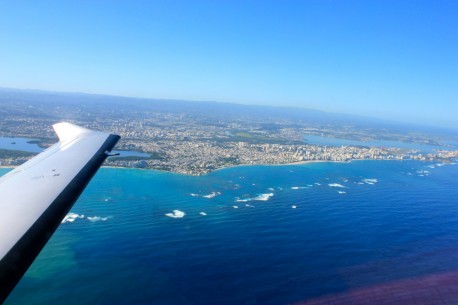 leaving TJSJ on heading 330° at 5000 ft
We had no competing a/c for our landing at Punta Cana. Just a custom check and we could proceed to a more than beautiful Hotel, with a swimming pool, a white beach and all luxury one can imagine.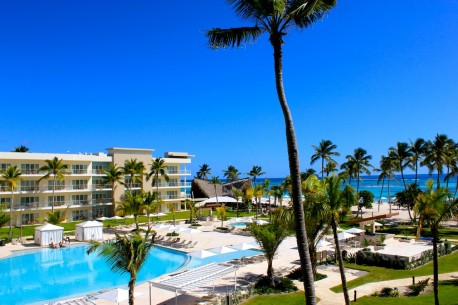 our Beach Hotel WESTIN
In absence of our dancing photo's with the Colombian Teacher France I will continue this small story only tomorrow.