Leg #20 Kingston, Jamaica to Georgetown, Grand Cayman 10 December 2014
December 12, 2014
First things first, so we looked at our FPL of that day, as we do each and every day.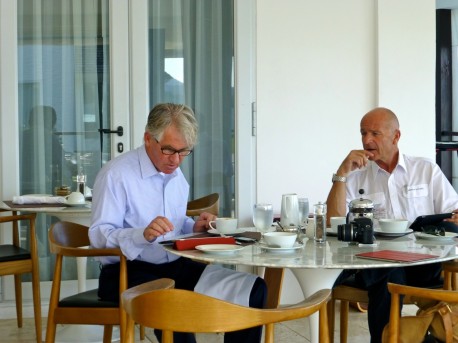 discussing and planning of the next leg
When we arrived at the airport of Kingston, we realized how unprofessional they are. In spite of our announcement of our arrival time, our agent AJAS Limited did not show up. Then after they came they had virtually nothing done. They did not even print a flight plan, which was promised already when we arrived the day before. Customs clearance was not well organised. Sophie's and my luggage were checked but not Urs'. There was no system and the only thing what worked well was a loud message over all speakers in the building by the Mayor of Kingston saying how welcome we were. That message was repeated every five minutes and made any other verbal communication impossible.
At the very last moment our agent realized that he had to collect from us the landing charges. We paid him cash at the a/c but he had no change, so he returned to his office and promised to be back. Well he did, but the regular reader of my blogs will have guessed the outcome already: he came but only after we had waited a long time and already started the engine. In short: hopeless. No organisation, no security.
Then we thought we all had have it, we received from ATC a completely different FPL than we filed. So we were happy once being in the air on our way to Georgetown, Grand Cayman.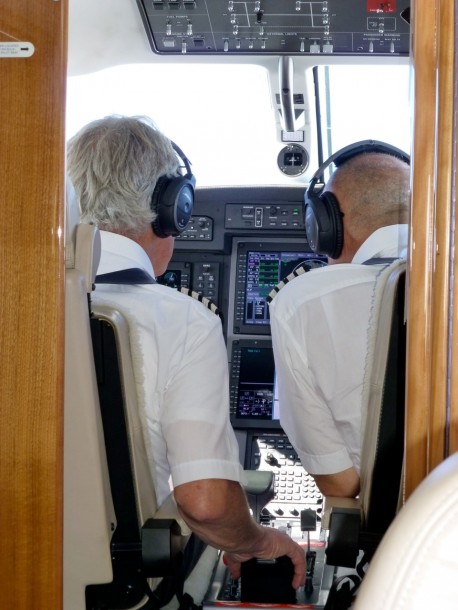 something must be very strange or interesting or perhaps the FPL was wrong?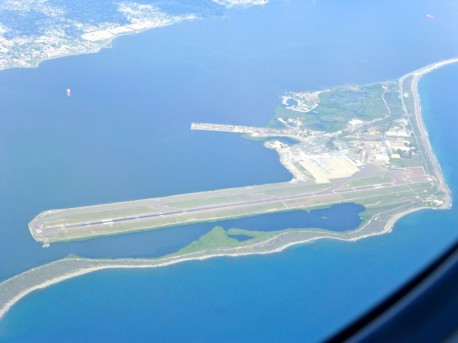 Kingston, Norman Manley International Airport
No problems on our flight.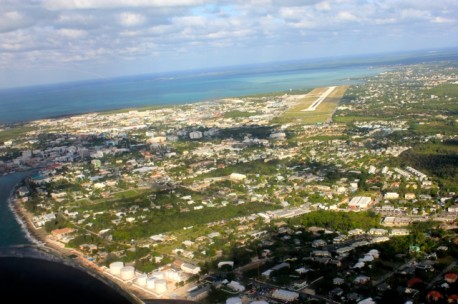 Grand Cayman RWY 08 – turning final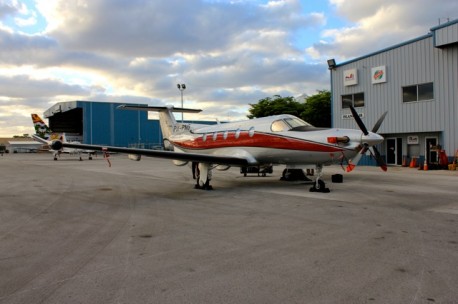 PH-PNG at Grand Cayman
Here all went much better, being watched by Chris van den Bol who was so kind to await us at the FBO Island Air and give me some local money and advises.
Urs then decided to out one quarter of BP Turbo oil 2380 in the engine, since it came close to the minimum level required. Mind you it was our first oil refill on this trip. We may never become a respected customer of BP, nor get any small presents like with my car.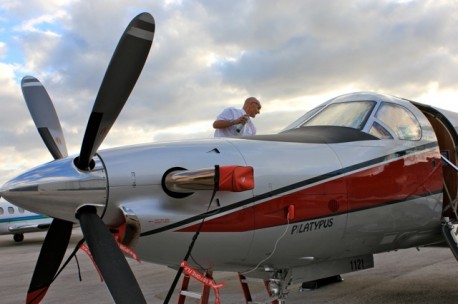 window cleaning and first oil refill
Urs suddenly started to talk in Schwiezer Dütsch to another pilot being Andy Brack and at the same time I received a sms from Markus saying that a Cat Aviation Falcon arrived.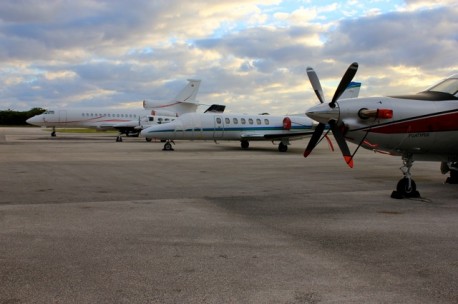 We met friends from Zurich (Falcon 7X) at Grand Cayman
A taxi took us to the Ritz-Carlton Hotel, booked for us by Chris. I hardly ever have been in a better hotel.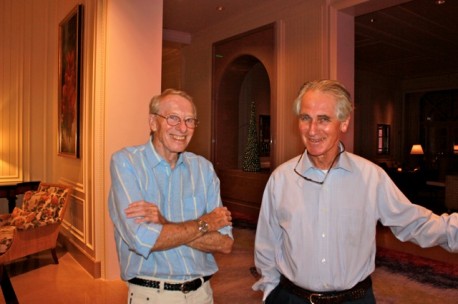 Chris + Harry
In the evening we were invited by Emile, Chris oldest son, and charming Eve to have drinks, which gave us the opportunity to have a look at their fabulous house just recently built. We even got a glimpse of their youngest daughter Ashley.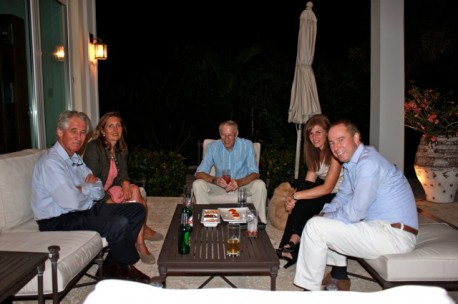 Apéro Emile's and Eve's house
Grand Cayman seems an ideal place for Hedge Funds. We learned that 90% of all Hedge Funds worldwide are in one way or the other connected to Grand Cayman.
A dinner offered by Chris completed the warm welcome to us at Grand Cayman. We were looking for our beds, but after having promised each other not to set any alarm clocks.
Tomorrow is being promised to be a slow day.