Leg #22 Newport News VA to New Bedford MA and Leg #23 New Bedford MA to Montreal (Vol de Nuit) 14 December 2014
December 16, 2014
Dave got up at or around 6am to put fuel in his Volvo after we nearly consumed all of it the previous day (..) whereafter he drove us to Newport News/Williamsburg International Airport. Where does one find such excellent services?
We loaded the a/c, prepared it and took off exactly at 1000 but we encountered a headwind of 70 knots so the flight took us more than two hours.
At New Bedford Airport we had a new RNAV (GPS) approach to runway 32 which I did not know from previous years. Hans Bok and Jan Aarsheim awaited us at NorEast FOB. Chris put in the Jet A-1 fuel without any hesitation. After all here in New Bedford the serious part (IFR) of my flying education by Henk Bok had started, some 8 years ago.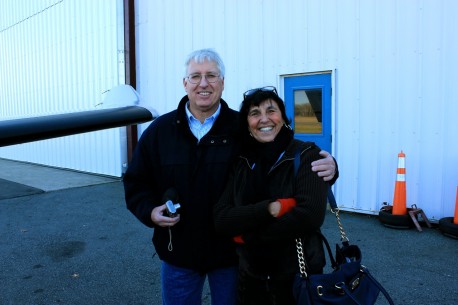 a warm welcome by Hans and Jan in New Bedford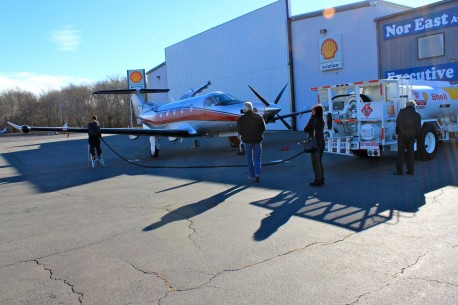 refueling before lunch at NorEast FBO
Then camera man Urs made some standard group foto's enabling us to prove we have been there.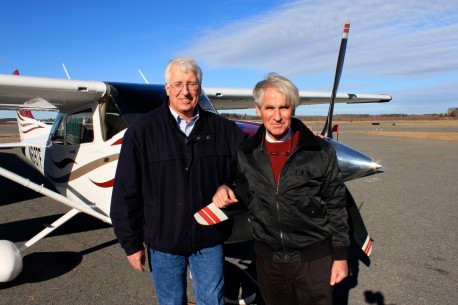 Harry and Hans in front of the Cessna T182T, tail number N6197F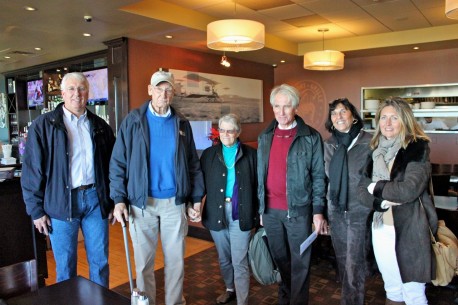 Hans, Henk, Anna, Harry, Jan and Sophie
Lunch at the airport restaurant, including Connor and, Peggy who arrived a little bit later.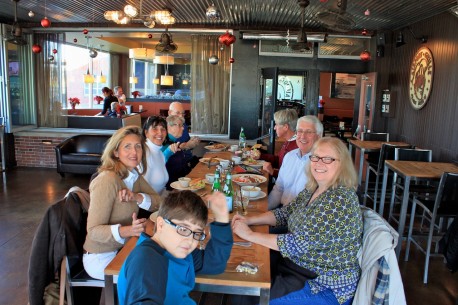 the whole New Bedford family
Then we had an hour left before our departure to Montreal during which I could write my blog and Hans could show Urs his latest demolition of the acrobatic SUKHOI-29.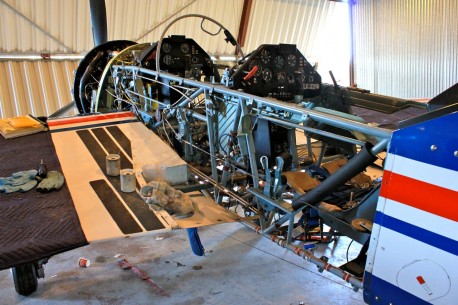 the Sukhoi Su-29 in heavy maintenance
So we left for Montreal and it became soon dark. Therefore the title "Vol de nuit". This book was a gift by Michiel Irish' Stephenson and I am actually reading it during this trip.
We landed in the dark at CYUL with patches of snow on runway 24 Left.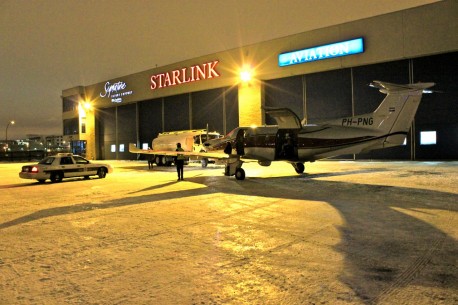 at Signature FBO in Montreal CYUL
We quickly moved to our hotel where we would be picked by Madeleine Paquin and we celebrated her big nomination, (President and Managing Director of the Year by the most important paper, Les Affaires) though she did not really want to talk too much about it and wondered who give us this information (sorry John, I had no one else to blame this time)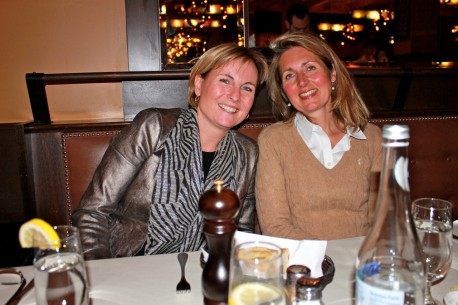 dinner for two…. – or four
We had a good sleep knowing that we would have a non-flying day the next day in Montreal and we hoped it would be a good day to finish our 2014 Christmas shopping.