Report of progress by Berthon
February 14, 2015
Harry
Some pictures attached of the rudder skeg. We are now concentrating on the skeg shoe so we can have this in position with the rudder fitted to get the correct profile for the plates where they form the fairing to the rudder.
The old fastening holes in the bottom part of the skeg have all been drilled out and tapped with a 14mm thread. These will be filled by fitting a 14mm threaded bar of 6082 T6 aluminium through the full width. These plugs will then be countersunk and the recesses welded over. This will allow the new fastenings to be tapped in to solid material.
No other work is going at the moment, whilst we are doing the welding on the boat.
I have a short video of the welding on the skeg, which I will send separately.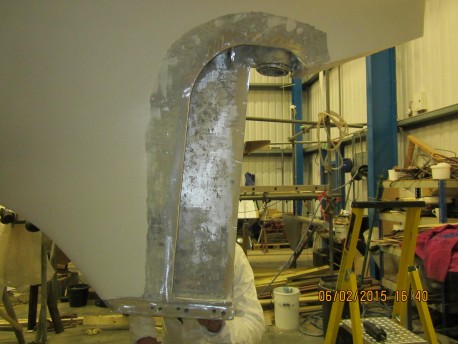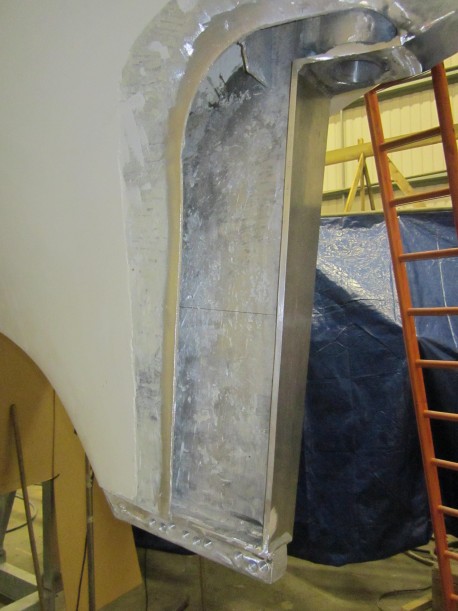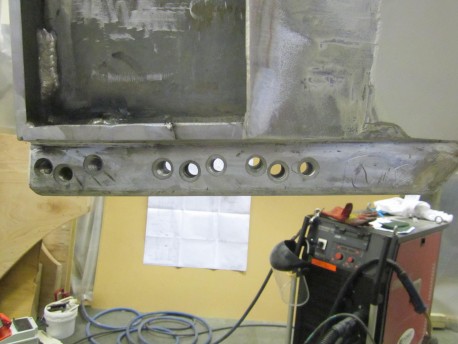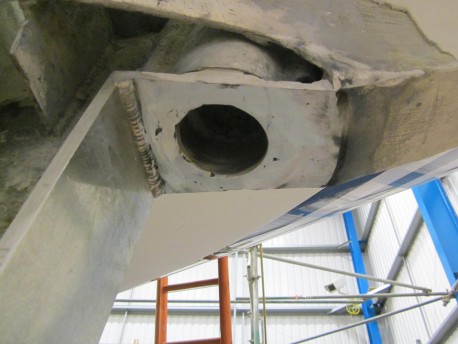 Regards
Robin
Berthon UK Registered Office: The Shipyard, Bath Road, Lymington, Hampshire, SO41 3YL
Berthon Boat Company Ltd., Berthon International (trading name), and Lymington Marina Ltd.: Reg. No. 11785 (England)