Winsome under anesthesia in Lymington
February 14, 2015
Winsome is still under open heart surgery at Berthon Boat Company in Lymington.
In the meantime, just to make a start somewhere, I have drafted a Crew Entry List [CEL]. In some cases we have had information from you. In other cases we just filled in what we believed could or should be correct. Perhaps in one or two cases we just made a guess.
The idea of this preliminary CEL is that you will react to it by next week. I may have even forgotten some of you or others to put them on the CEL at all. I do apologize right now already if that is the case.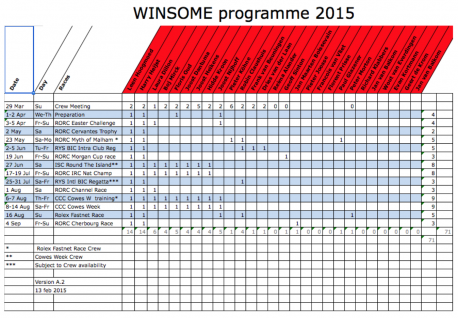 Await your news. Please send it both to Boj and to me.
Best regards