Double preparation
May 22, 2015
Today we started with the preparation of WINSOME. Not only for the Myth of Malham Race, but also for the Bicentenary Fleet Review on Friday 5 June, when she must be dressed overall. Below is the result of Leen's sleepless nights. At least three, I have guessed.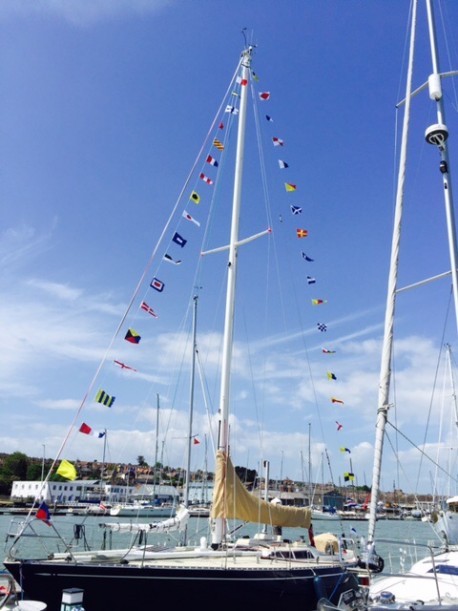 We do not expect a lot of wind, to say the least, in the race of 256 Nm to and from the Eddystone Rock. The barograph looked like the Mont Blanc, going up hill.
Florent Prisse just arrived (23:30) so there are now already three of us to further prepare the boat for the RORC Myth of Malham Race. The rest of the crew will arrive here in the course of tomorrow. We will start Saturday 23 May at 13:00 local time.