Second step in the preparation for the Rolex Middle Sea Race 2016
September 19, 2016
Winsome being loaded and fixed on mv Erasmusgracht, started moving together with mv Erasmusgracht this morning.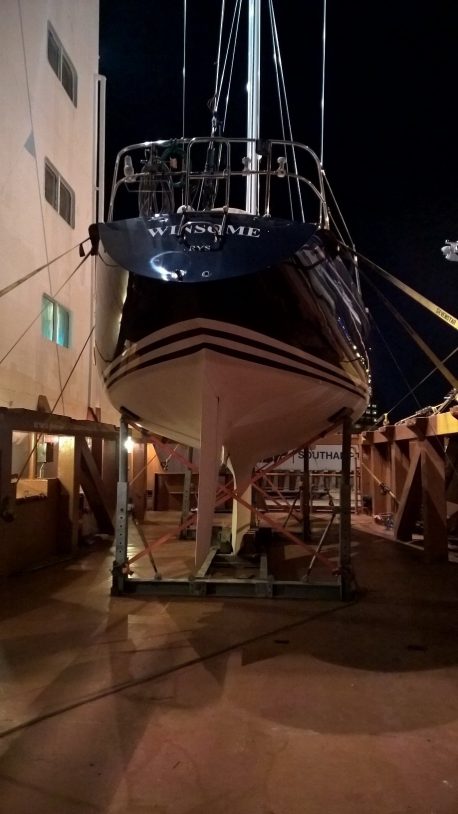 First mv Erasmusgracht proceeds to Gandia where she will discharge some motor boats and 4.000 tons woodpulp and timber, loaded in Rauma/Finland. No shifting of Winsome is needed. Then she will proceed to Nice to discharge more motor boats. Thereafter Valetta/Malta. ETA 1st of October.
Leen and Mac will be travelling to Malta in order to receive Winsome, shift her to Kalkara Yard and prepare her as much as possible resp. as much as their time schedule allows.
Will keep you posted.