28 October. 4th leg HEAL-HEMA (Marsa Alam) 526 Nm
October 29, 2017
Our 3 hours taxi drive to the airport of El Alamain confirmed that perhaps 500.00 houses are ready or still under construction, all close to the sea. Every half hour the type of houses are changing so at least 100.000 of exactly the same houses are or have been built already. It was strange not to see any people around it. Urs considered to take an option, but could not decide on the type and colour of the house, so he waits until our next trip.
ATC [Air Traffic Control] could not find our FPL [Flight Plan] so we had to wait with a runnimg engine and we consumed half the capacity of the tank of my car).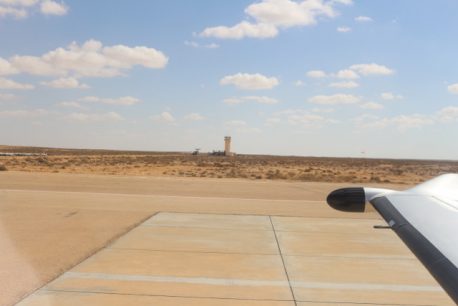 Al Alamain – HEAL: waiting for the ATC clearance…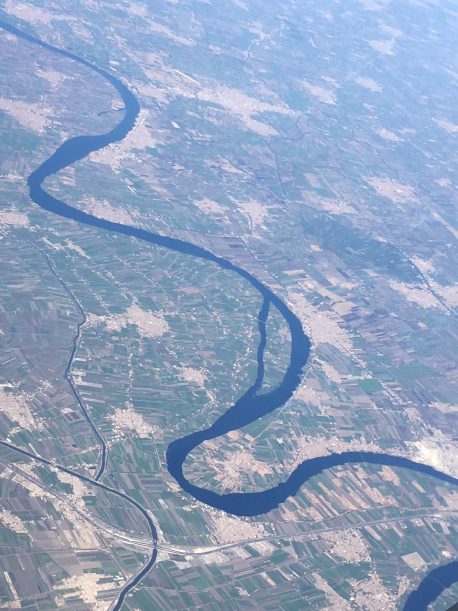 the River Nile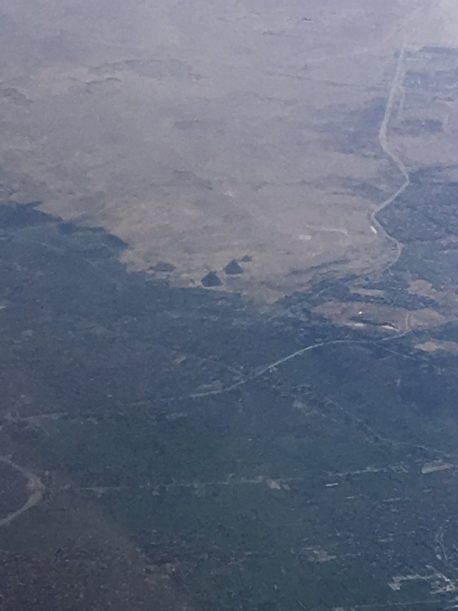 Two Piramydes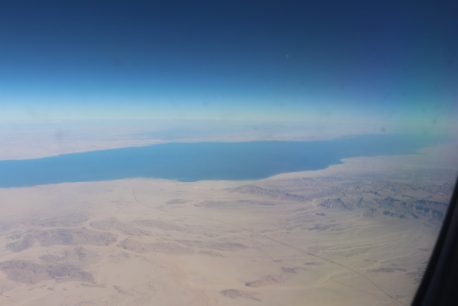 descending towards Marsa Alam
Our iPads supplied us with the necessary Charts for our Approach and Landing.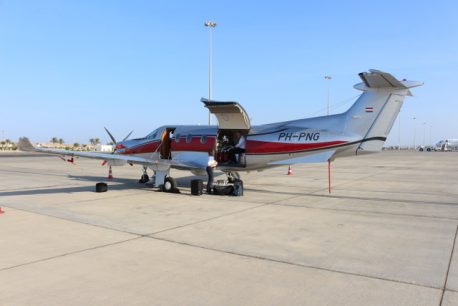 Marsa Alam
Our hotel Steigenberger in Marsa Alam was close to the airport but fully surrounded with armed guards. It was the usual type of tourist hotel with 500 rooms, 5 swimming pools. What we missed was a proper.
Sandy of INDS instructed us to renew the INDS App. This was succesfull after about 50 minutes and I hoped that we would be able to download the latest Charts for the Middle and Far East. 650 Mb, but it went extremely slow i.e. 1 Mb in 1 minute so it would the entire night. Unfortunately the hotel WIFI shut down every 10 minutes and I needed to sleep as well. The result was that only 133 Mb was loaded of the entire 650 Mb. In our next stop in Bahrein I hope to be more succesfull.