4 November. 10th leg VAAH-VOCB (Coimbatore) 884 Nm
November 6, 2017
I ended my previous blog with compliments about our hotel The House of MG, once belonging to a wealthy Indian family having a good taste.
For the evening we joined a walking tour in the centre of Coimbatore. I would say now in the slumps. It could it could compete with Nairobi, Kenya. Sophie loved our walk, I hated it. Urs had a pretext to stay in the hotel. He must have foreseen this. Once back in The House of MG we felt in paradise. Have a look, especially at the cow in his plastic field.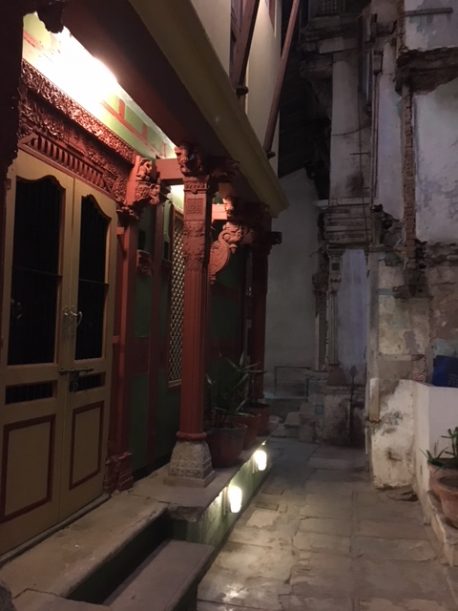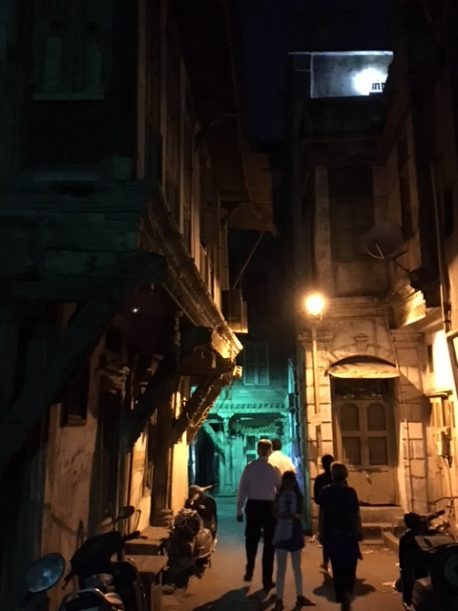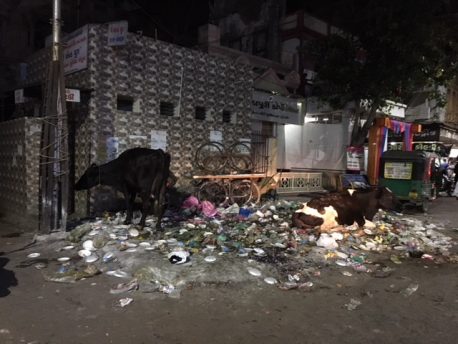 Our flight to Coimbatore went virtually along the Indian West Coast. Just prior to our destination we avoided two big CB's. ATC did that for us this time without having to ask them.
During our entire flight India looked like covered by an anormous cloud of smog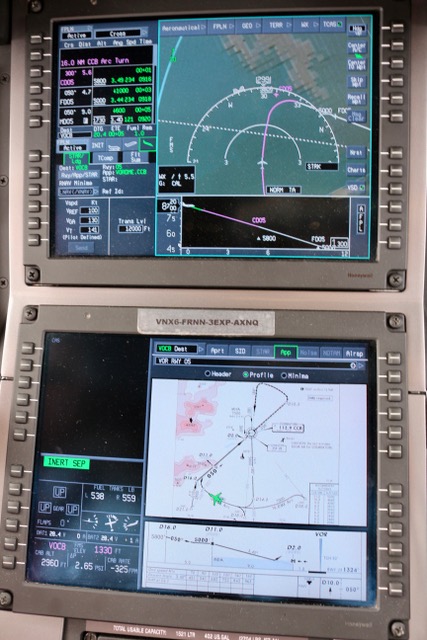 Coimbatore: VOR DME 05 at VOCB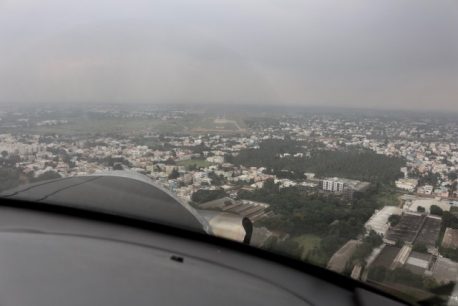 rainy weather at Coimbatore – the runway 05 is insight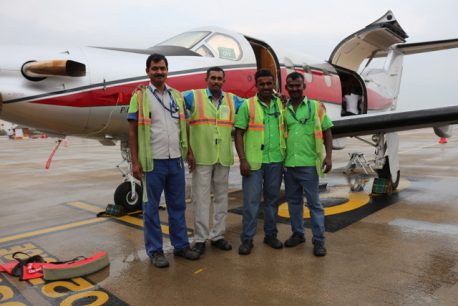 VOCB Coimbatore: friendly ground crew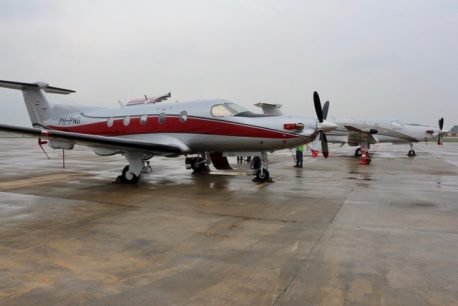 Coimbatore VOCB: we parked PH-PNG just beside another PC12 s/n 1350
It was the first time we got a shower right after our landing.
Tomorrow will be our 3rd day libero