9 November. 13th leg VECC-VYMD (Mandalay) 465 Nm
November 10, 2017
After we were enabled by INDS to download the proper NavData just after our night dinner, we had a short sleep and I must have been dreaming of a succesfull upload to the a/c  the next day (which was 9 November).
Another dream was how we would find the a/c which we left in an unprofessional condition.
A quick look at the positions in the VolvoOceanRace was essential to have a good night rest.
07:00 up, 08:00 taxi, 09:00 Airport of Kolkata which gave us a familiar look. We recognized already some faces.
All procedures were the same and took this time only one hour. We were probably on the Fast-track this time.
The a/c looked good upon arrival. Our luggage was still on board and no birds had settled in the exhaust pipes!
The Upload of the fresh NavData went ok. We left as soon as possible, but also all other a/c wanted to depart at the same and we had only one runway for landing and departure, though two parallel runways were available. Landing a/c got priority. Another hour.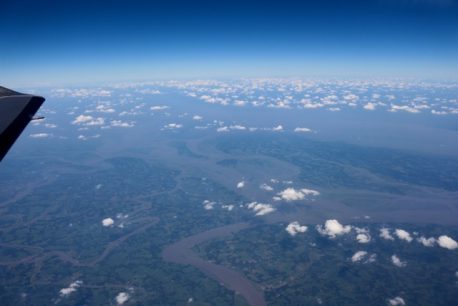 immediately after leaving Kolkata we passed the border to Bangladesh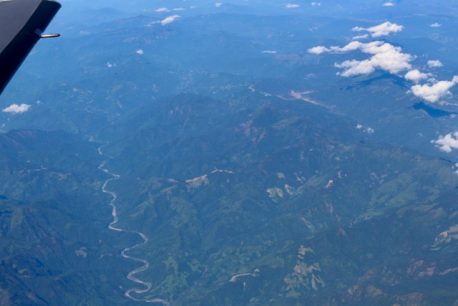 15 minutes after passing Chittagong we entered Myanmar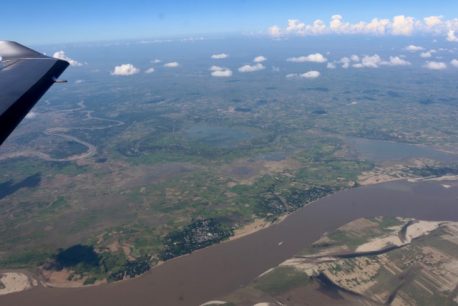 descending towards Mandalay
It was a small, but neat and quiet airport. Extremely friendly people and no Custom hazzle of any kind.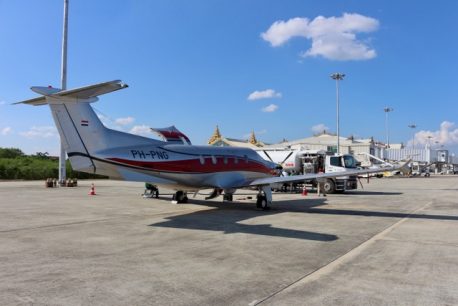 PH-PNG at Mandalay International Airport VYMD
A one hour drive to a small but cousy hotel ended this day. We planned originally to stay here another day and we sticked to this, in spite of our black day. It would mean some change in our programm. That will be discussed tomorrow hopefully next to our swimming pool. We intend to respect our arrival date of 18 November at Hua Hin with Ulf Eriksen.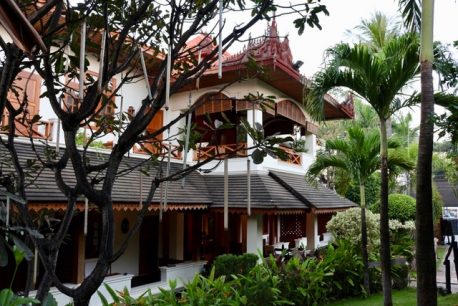 our hotel in Mandalay
Tomorrow I write about our nice day in Mandalay.