10 November. 4th day libero. Mandalay
November 11, 2017
An enormous contrast with Kolkata, in many ways indeed.
We have used that day to relax and just do nothing. I challenge anyone to visit a city full with temples together with Sophie and still do nothing.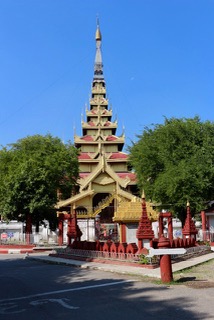 So we visited temples, but the sun helped us somewhat since at 11am it became so hot that we had to stop this activity for at least a couple of hours. Taking off our shoes (and in my case also socks) all the time was an extra impediment.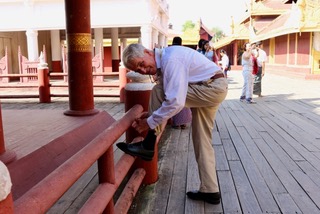 The Palace has been rebuilt, after a fire, in a very cheap way (Sophie believes it was done very nicely)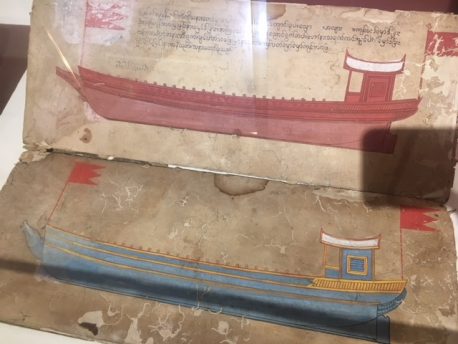 bootje voor Leen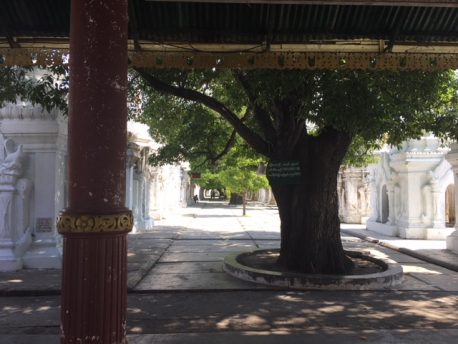 Then we visited a Monastere, painted in gold colour.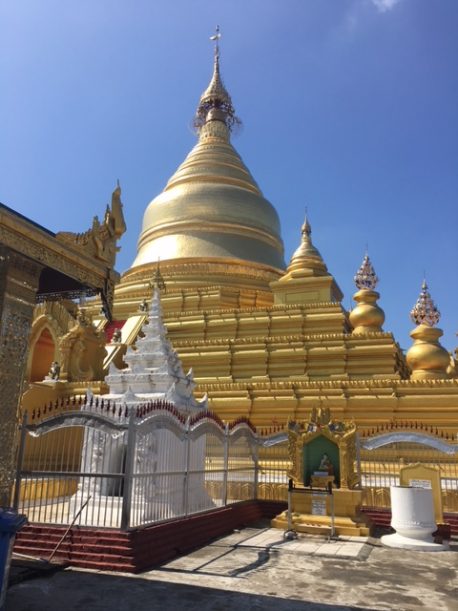 In the afternoon we got to the old city and made a real tourist walk over a wooden bridge and we visited a silk factory.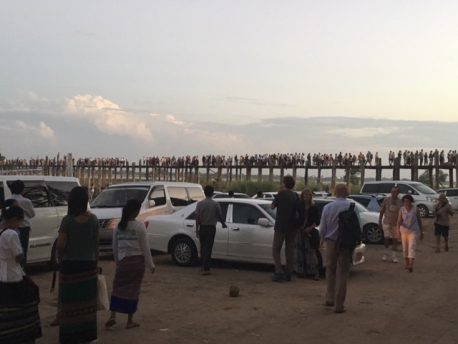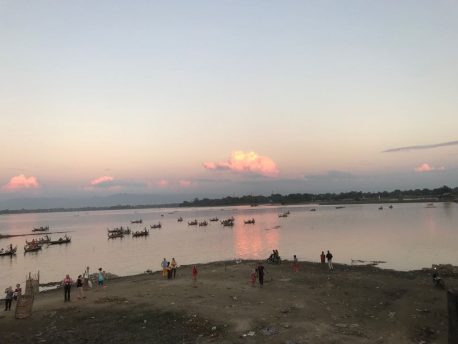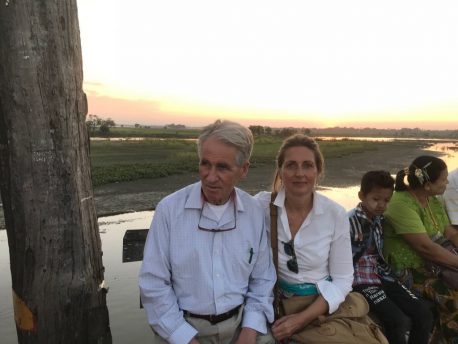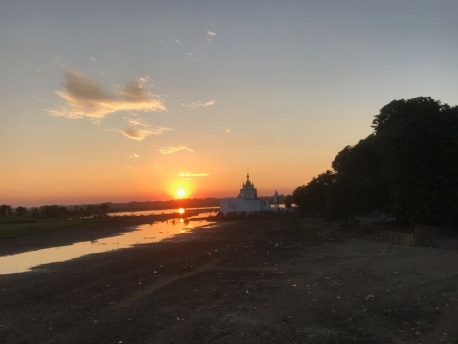 Strangely enough we did not get any sign of unrest in the city, of which we all read in our newspapers prior to this trip.